it is really important to incorporate natural ingredients into your daily routine when it comes to skin and healthcare. And it seems like tea tree oil is the latest buzz word on the natural skin care and first aid front.
I reached out  to Shannon O'Brien, Founder of Abundance Naturally. Shannon is a mompreneur who has a passion for natural solutions and an understanding of how pure ingredients help nourish the body. As a mother of four, she also understands our desire to do the best we can for our families in the safest ways possible.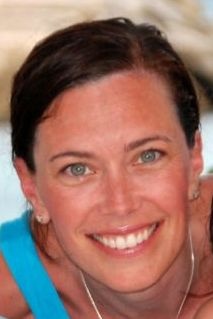 Can you tell us why tea tree oil is getting so much attention?
The attention is well deserved because tea tree oil is a broad spectrum antiseptic and has powerful germicidal, antibacterial, antimicrobial, antifungal and antiviral properties making it a natural solution for families for First Aid, Personal Care, Pets, and Household needs.
I've heard that tea tree oil can be used to repel bugs like lice? Is that true?
Yes its true! Many insects are naturally repelled by tea tree oil. When research first began on the tea tree leaves it was evident that unlike other plants, trees and vegetation, the tea trees that were growing wild in the swamplands of Australia had no insects on or near them. Bugs, including lice, simply don't like tea tree oil so its been found as an effective active ingredient in DIY insect repellents and is effective in lice prevention and treatment.
There have been numerous clinical studies linking the effectiveness of tea tree oil in its pure form and in the tea tree Lice Gel preparations to be effective against lice and their eggs and nits. It has also been clinically proven to soothe the redness and itchiness caused from many insect bites and stings as its antibacterial properties are effective against the bacteria in these bug bites,
What else is tea tree oil good for?
Tea tree oil has virtually hundreds of uses.  In my household, I try and keep an eco-home and limit our chemical exposure as much as possible. I even clean with it—I pour it  straight in the mop bucket with warm water or maybe add some eucalyptus or lavender oil as well.  Tea tree oil is a powerful germicide and solvent so it cleans and sanitizes without adding any toxins into our home.
Similarly for my counters and surfaces in kitchen and bathrooms, I add a few drops to a warm cloth for green cleaning made easy. I add it to the laundry to disinfect loads and I add it to my dishwasher to sanitize dishes without chemical additives.
As a mother of 4—3 of whom are teenagers—it's part of our daily routine as it is clinically proven to treat and prevent acne. It has been proven to be just as effective as Benzoyl Peroxide but without the harsh side effects of that chemical treatment.
What should we know about tea tree oil before using it? Can you use it directly or is it better diluted in some form?
You can use it in its pure form but at 100% pure it's very strong. It's very effective for different solutions at 2-20% in cream, cleanser, ointment and gel preparations.
I have a few tea tree oil products actually in my first aid kit—what would you recommend as must haves ?
Always have on hand a bottle of the pure tea tree oil—it's so easy to add for many household uses including cleaning and a DIY daily hair tonic of water and tea tree oil in a spray bottle as a lice repellent before heading off to school or camp. Just spritz behind nape of the neck and both ears and on the ends to help prevent lice transfer. I recommend Thursday Plantation brand as it's the original tea tree oil and is the brand used in most major research studies because they set their own benchmark for key quality markers like Terpinen-4-ol, the germicidal active component, where the international and Australian standard is 30% and theirs is over 40%.
We also recommend having the tea tree ointment for any First Aid needs like cuts, abrasions, stings, bites and any skin irritations.
Are tea tree oil products safe to use on a daily basis ?
Absolutely! Every day my family uses tea tree shampoo and conditioner, face wash, bar soap and medicated acne gel (they also get their hair sprayed with my DIY lice prevention tea tree spray).