If I could have a smaller nose or a lose 10 pounds or longer eye lashes. If I could be a bit taller. If my boobs were perkier or my thighs were thinner. Sigh. These are thoughts that have come across my mind over the years probably starting as a teenager. That's not uncommon, I know. But over the past couple of years I've to learn to ditch those thoughts and embrace what life has given me. I'm choosing to focus what really matters and turning my can't dos to what I CAN DO and change the way I feel about myself because after all, happiness comes from within.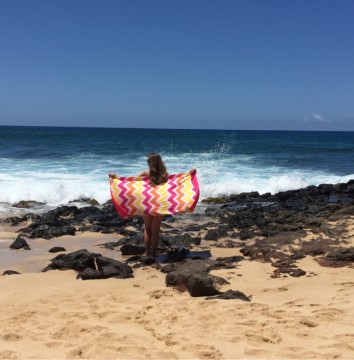 Many of my friends would comment about how I seem so peaceful. I'm happy that they would make those comments. I am at peace with myself and have pushed doubts away…yoga and meditation has helped as well. I believe that owing it means an appreciation of what this life has given to us. It may not always be greener pastures but we can tend to our own garden and for our efforts we harvest our own happiness.
Positive nurtures positive and that's what we all need more of. Try this, ask your Facebook friends to describe you and see what happens. I did this recently as  I had remembered a life coach asking me how my friends and family would describe me. My answers were things that were never anything physical like short lashes, or sagging boobs, of course. So, there you go. Change what you can and want, and the rest of it…just #OwnIt.
So what did my friends say? Answers made me swell up.
Gracious, selfless, genuine, fun, passionate, loyal...are words that came up.
I also asked my friends to tell me what they love about themselves.
Compassion, generosity, commitment, imagination, perseverance, and a zest for life are the many that popped up.
YES! What I discovered was that we don't look at our physical selves but we look at ourselves as a whole. Now that is beautiful. We need to hear more positivity amongst us and not just for us but also for those little ears that may be listening. Instead of focusing on the physical aspects  let's encourage positive conversation in ourselves and in our daughters and sons.
If I take a look at the role models of today I don't have to search far. I look around me and at people who I'm honoured to call my friends are  incredibly strong women. Comfortable in their own skin and bold to take a leap of fun with me at any given moment. And who else is a positive person for me?  I LOVE comedian Amy Schumer – she embraces life and has no fear of putting herself out there. What about Beyonce? Her confidence and inner strength is empowering and heck, she's a mom too!   Yeah, I want to Own It like Beyonce!  There's a cool class that's been happening in the city to learn the choreography to Beyonce's best songs. Oh yeah…you bet I'm doing it soon watch out Instagram!  As if there was any doubt…pfft! and there better be a blowing hair fan!
Recently during the telecast of the Emmy Awards I noticed ads from Special K  dubbed #OwnIt, it was a rallying cry for women to own it… all of it! I love it as the women in this ad are not models or actors. I had learned that they were all casted from the streets based on the concept of "owning it".  The ad reminds us to not be so hard on ourselves. According to Glamour Magazine, 97% of women have at least one "I hate my body" moment every day!  But we have the strength and power to control that little voice whichever way we chose. It's about embracing a new attitude to ditch our doubts. Let's do this! Visit SpecialK.ca to find out more about this campaign.
My friends ALWAYS ask where I get my energy from. While I'm running around between all the stuff I need to do with the kids like many of you do, and experience cool stuff for this blog, I find myself grabbing breakfast or even a quick snack with Special K — this low fat granola is a favourite!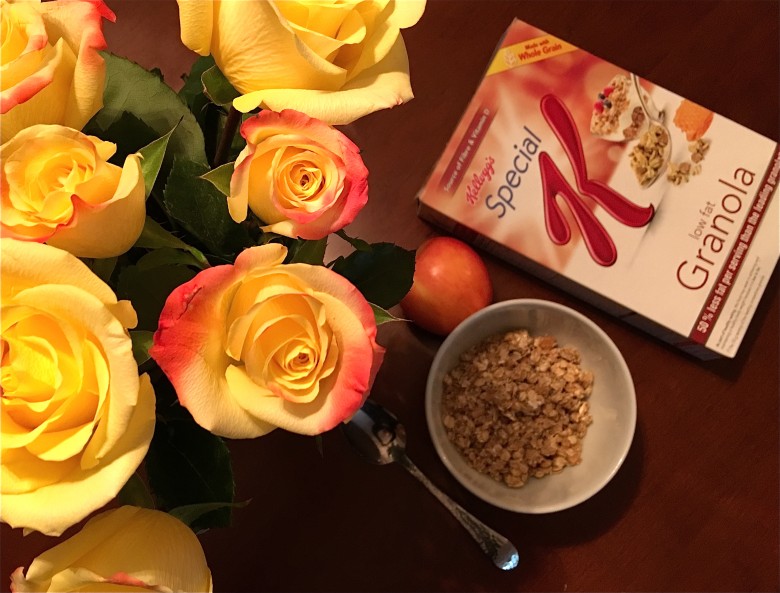 This post was sponsored by Special K but the images and opinions are my own.