We're getting into the better weather and shedding off layers and layers of sweaters and coats. We all want to lighten up what we wear including what we put on our face. But how do we achieve that awesome summer skin glow without too much fussing?
Michelle W. Book, a Holistic nutritionist trained in natural nutrition and contemporary therapies and the spokesperson for the Canadian Health Food Association, has some great ideas!
We checked in with Michelle to find out more…
What are some great food that are known to help improve our skin?
Whole, plant-based foods rich in anti-oxidants can help fight free radicals produced by sun and pollution-exposure. Fibre-rich whole foods like leafy greens and foods rich in natural oils like avocados, olives, flax seeds will help to give your skin a healthy glow.
Enriching the deep hypodermis layer of the skin with healthy fats is essential for healthy skin. Research shows that getting enough long-chain omega-3 PUFAs (poly-unsaturated fatty acids) found in fatty fish like salmon and mackerel can help to reduce inflammation in the skin and promote skin healing. They also reduce oxidative damage and stress hormone levels in the skin. Some of these benefits accompany olive oil consumption, as well.
Are there certain vitamins we should be paying attention?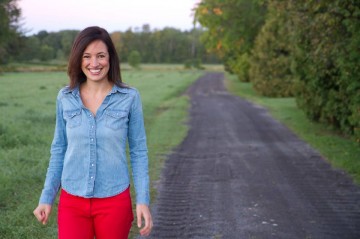 Yes, it's important to nourish your skin from the inside—make sure you're getting enough vitamin C and vitamin A. Both of these nutrients are essential for producing collagen, the protein in skin that keeps it looking full and healthy. Extensive research has shown collagen helps to reduce the appearance of skin wrinkles and improves skin texture and strength. Vitamin A is the most important nutrient for the healthy growth of new cells and one of the first-line approaches for stimulating collagen synthesis in the skin, promoting strong connective tissue and, in turn, producing fuller, healthier skin. Health Canada reports that almost 50% of older women don't get enough Vitamin A and 25% don't get enough Vitamin C from their diet alone.
A lesser-known vitamin that boasts benefits to skin health is Vitamin B3, or nicotinamide. Numerous studies have found that topical application of nicotinamide can improve the appearance of age spots, reduce wrinkles and improve skin elasticity.
Your local health food store is a great place to pick-up skin friendly supplements and find more information on what would work best for your unique needs.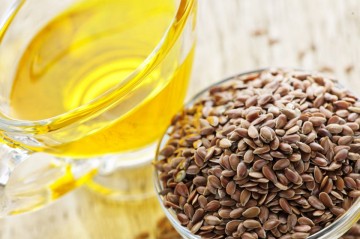 There are a lot of synthetic and chemical ingredients found in beauty products. What should we be avoiding?
Prominent advocacy groups have linked some common synthetic skin care ingredients to serious health concerns, like hormonal disruption and negative environmental effects, in addition to being identified as potential carcinogens. The David Suzuki Foundation lists the "dirty dozen" cosmetic chemicals to avoid and the Environmental Working Group's "Skin Deep" resource helps Canadians to reduce their exposure to synthetic ingredients in beauty products.
We've tried to provide information about effective, natural and safe alternatives for radiant skin at chfa.ca.
Got a great facial DIY recipe to share? 
Green Tea and Raw Granulated Sugar Scrub! For some topical fun with tea, try one of our simple DIY natural skin care recipes. This refreshing green tea and raw sugar scrub acts as an excellent exfoliant, designed to help get your skin ready for summer. Try making it at home in six simple steps.
Green Tea and Raw Granulated Sugar Scrub
1. Brew a very strong ¼ cup of green tea
2. Allow 30 minutes to steep and cool
3. Break open the tea bag
4. Mix in 3 tbsp of raw granulated sugar
5. Rub gently onto skin and let sit for 10 minutes
6. Gently wash off with warm water
Teas, especially green teas, contain antioxidant, anti-inflammatory and anti-carcinogenic plant compounds called polyphenols. When polyphenol-rich tea is applied topically to the skin it can reduce oxidative stress and inflammation caused by UV exposure. This can help prevent early wrinkles caused by the breakdown of collagen in the skin.
It should be noted that while tea has been linked to sun protection, there is no replacement for sunscreen to protect from damaging UV rays.
For more great DIY skin care recipes visit chfa.ca and I've spotted a few other great ones on their Facebook page!