A week before I left on my vacation, I got a letter from Ontario Blood Services. Ever since my mother required daily blood transfusions as part of her cancer treatment, I've been a huge advocate of donating blood (over 25 times for me!). The letter said that they found an issue with my hemoglobin in my last donation and that I should get it checked asap. I did. While I was away I got a missed call from my doctor's office.
FLASHING LIGHTS. BELLS. Well obviously I have cancer! In a matter of one night of tossing and turning, I had diagnosed myself with ovarian cancer. I had figured out who would look after Will while I was going through treatments. I strategized on how I would talk my sister out of moving back from London to look after us all. I drafted a speech in my head on how I would tell my dad so he wouldn't lose it. All of this from a missed call from my doctor's office after a rather routine blood test.
Why? Fifteen years ago, my mother forgot to turn the oven on with the turkey in it at Christmas.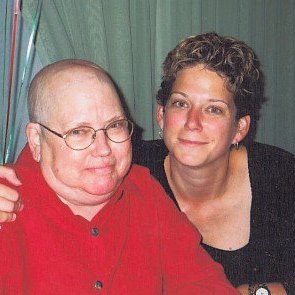 Fifteen years ago, while we ate turkey at 9pm, we all thought this was the most hilarious thing ever. The woman lived for Christmas. Cooking a Christmas dinner was completely routine for her. She could do it in her sleep. Did we ever think that this could be an early warning sign for a brain tumour? God no. Women in my mother's family lived until over 100 and none of them died of cancer. It never entered our minds. We were safe.
I wonder if the Ontarians who were diagnosed with 76,000 new cases of cancer last year felt like they were safe. Did the 28,500 people who died from cancer last year know before their diagnosis that they were at risk?
Would you know if you were at risk? Wouldn't you want to?
Cancer Care Ontario has developed an amazing website—mycanceriq.ca—to help you assess your own risks for developing different types of cancer and most importantly, how to take steps now to reduce your risk.
I know my risks for melanoma. We have a family history and we all have lots of moles. I get them checked every year and in-between, I'm on the lookout for flat moles that have changed their appearance. But do you know your risk for it?
I have regular breast checks and pap tests to screen for breast and cervical cancers. But what about others? Kidney? Colorectal? Lung?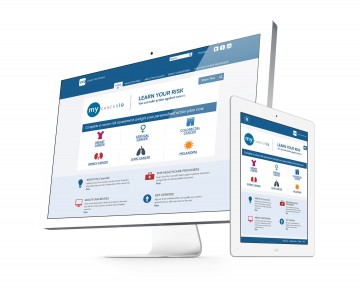 Do you know your risks? Until I took the two-minute test at mycanceriq.ca, I had no idea. (My risk is low but I need to lose weight).
My point is this. Knowledge is power. By making yourself aware of your risks and starting to do something about them now, you may be less apt to have sleepless nights in paradise by self-diagnosing yourself with something that you're at a very low risk for. You may also learn that quirks that you find extremely funny, if not totally out of character, may be worth checking out.
You may save your life. Isn't THAT worth checking it out?
Oh and my hemoglobin issue? Just iron and B12 deficiency.
This post was sponsored by Cancer Care Ontario but the images and opinions are my own.