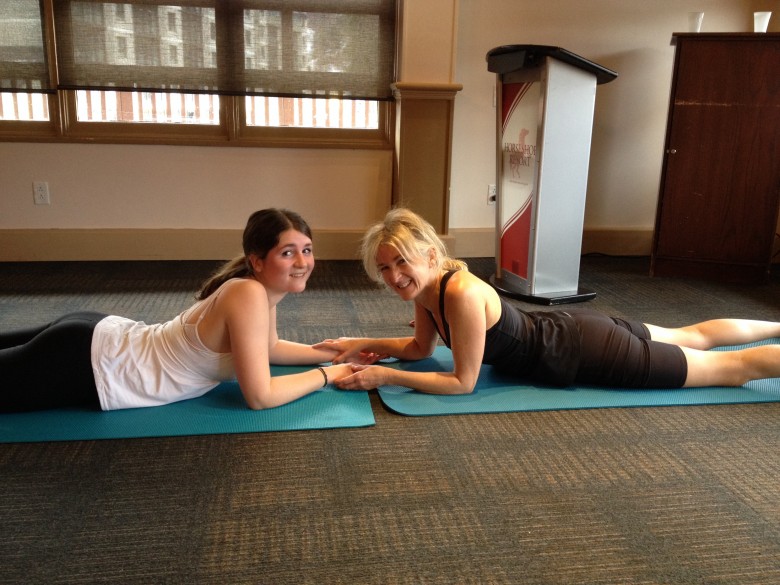 I had the great good fortune of attending a FitChicks weekend at Horseshoe Valley Resort a week ago with my 16 year old daughter. I believe good habits start young and wish that I had been better coached as a teen. I was thrilled that they extended the invitation to her as well.
She and I have gone in different directions all Fall and I feel like we have not spent much time together.  My father had passed away  a week prior, so a de-stress fitness weekend seemed like a brilliant idea. The emotion and tasks around funeral planning had taken a bit out of me.
And change is always good.
From the moment we arrived we felt taken care of and encouraged by the Fitchicks team. They were extremely organized, cheerful and spirited.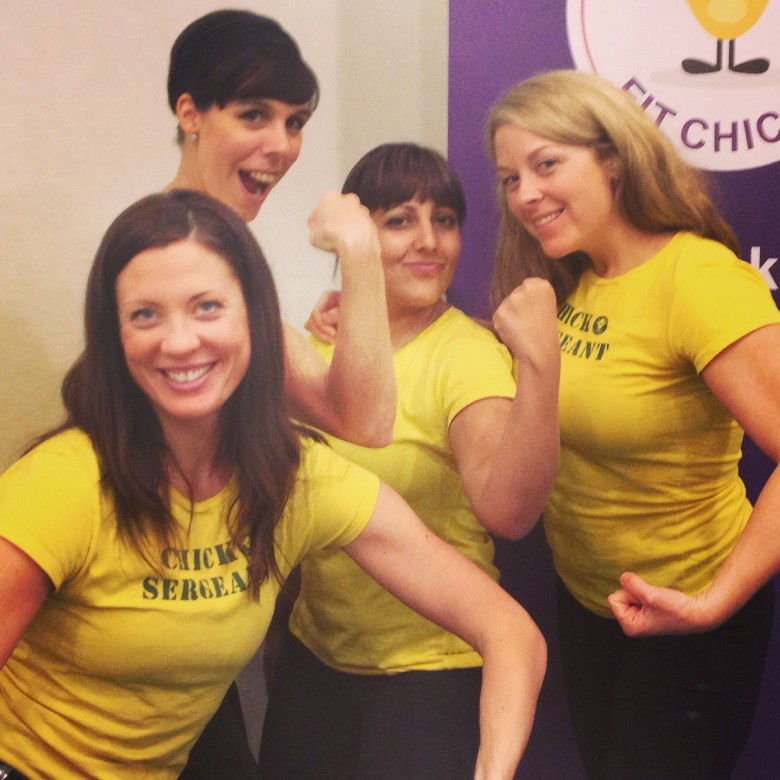 The food was amazing, nutritious and abundant.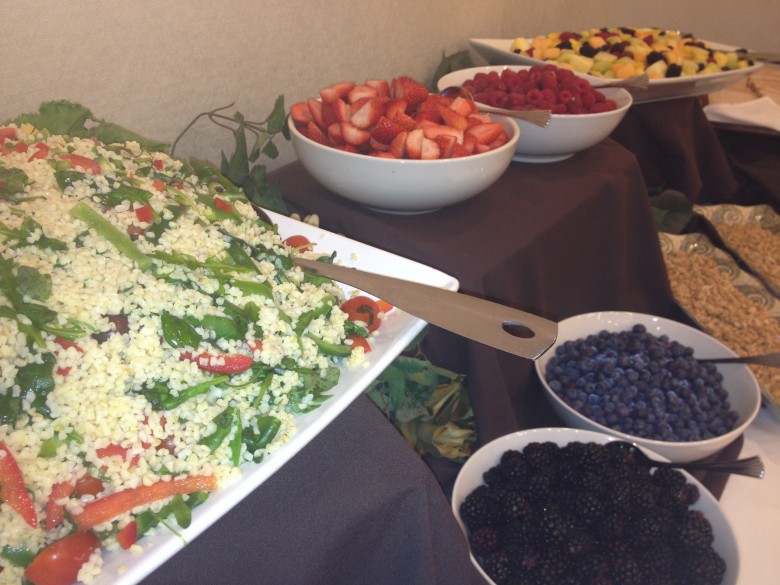 The fitness agenda was aggressive but all were encouraged to work at and push beyond their own level. There was a  little healthy competition between mom and daughter.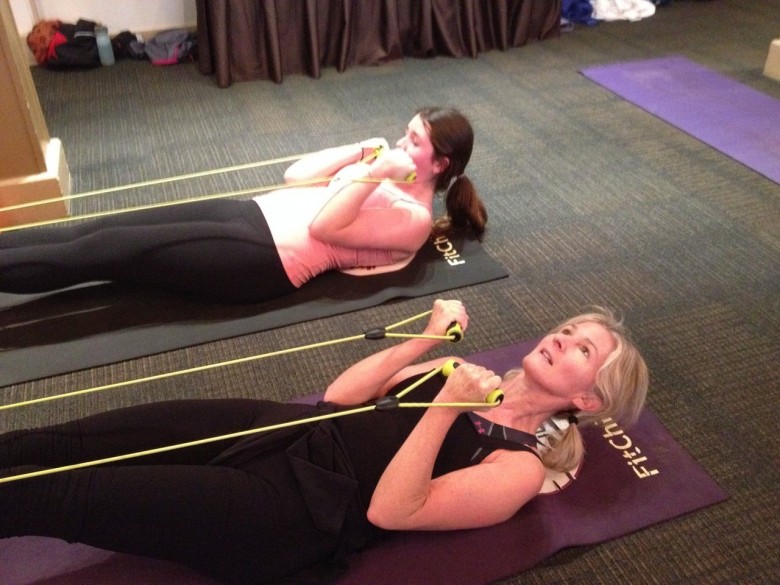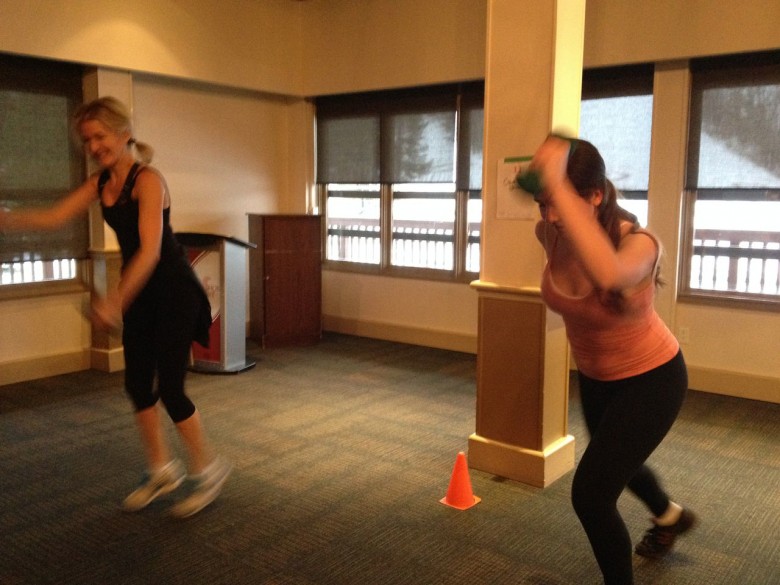 There was Yoga, Zumba, an invigorating and a tough Dirty 30 Workout, a Crunchless Core Ab workout, and Stretch,  Power Yoga, Meditation and Body Scan sessions.
I have pulled this girl from sibling arguments, out of bed in the morning, down ski hills, away from parks long before she wanted to leave, on skates, toboggans and on a bike with training wheels. I have never tried to pull her this way.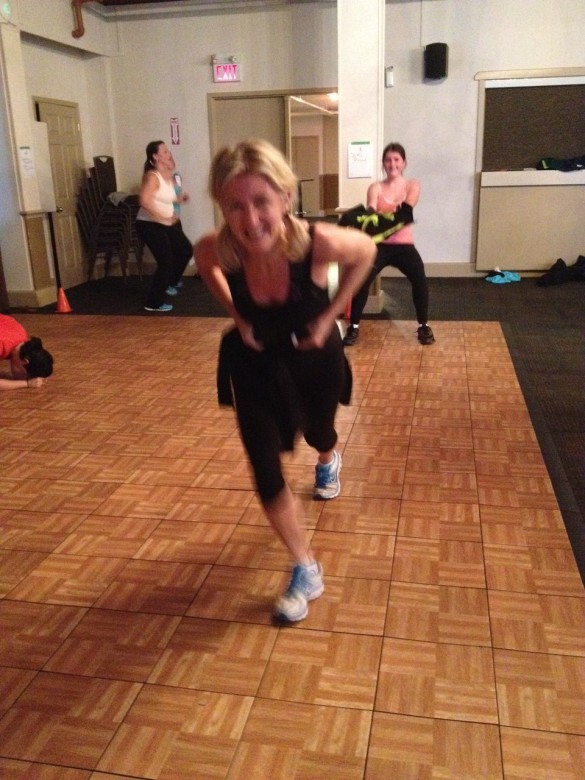 Stretch.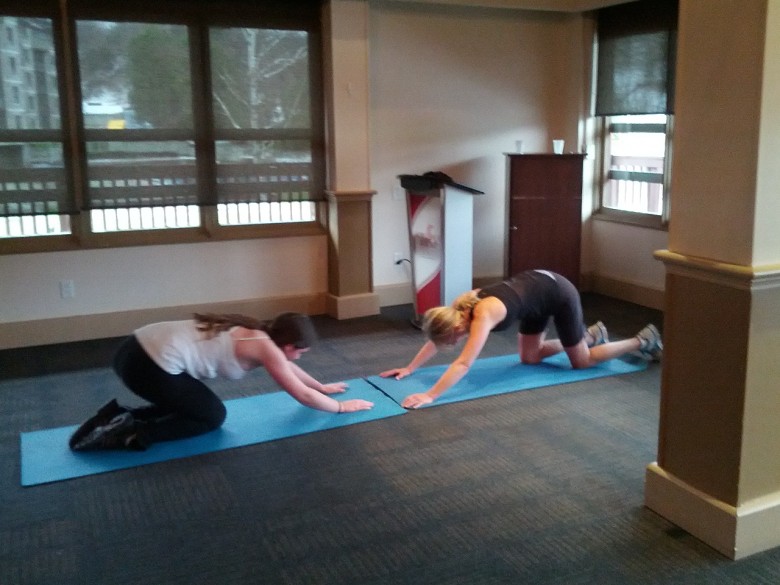 We loved the nutrition tips and food prep demos.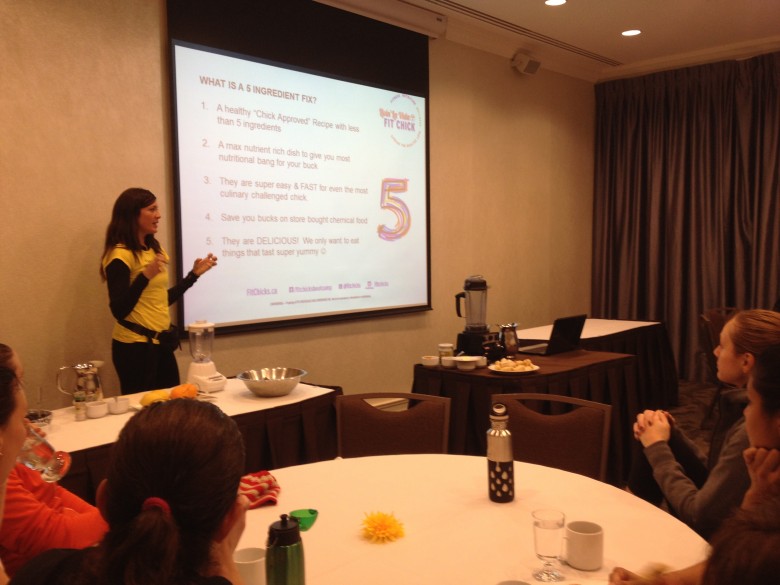 The last elective was a choice between a nutrition class and a headstand workshop. Sassy and I chose the headstand workshop- because we looked at each other and said, "When on earth will we ever get a chance to go to a headstand workshop?"
There were exactly 3 of us in it.
Holy head rush.
And for the record I held it without assistance too. But it took some time.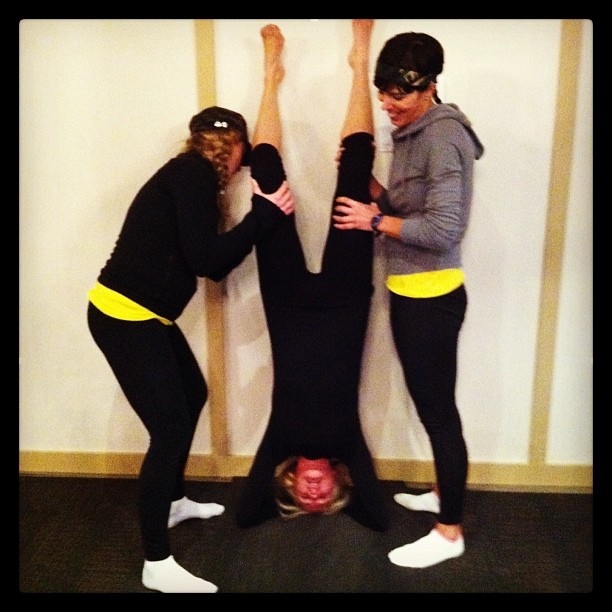 It was a perfect weekend- full of fun, fitness and great food. Our take away was to make some new nutrition and fitness goals. As the Fitchicks say A goal without a plan is just a wish. Our new goals are to try a new healthy recipe every week, stand on our heads more often(!), add greens to every smoothie, get more sleep and meditate whenever possible. And to work harder with every workout so that we feel like this.