Let's face it, Father's Day is not as easy as Mother's Day. Dads are quite content chillaxing on a quiet afternoon but we all still want to honour the dads in our lives anyway, right? I've been keeping tabs on some neat things that you may want to consider for this upcoming Father's Day.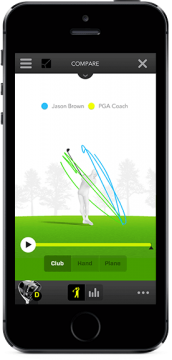 Zepp Multi-Sport Tech Device – This is a pretty neat device! Analyze your golf game and practice with purpose. The Zepp Sensor technology tracks, measures and analyses your swing and records the data. The small device attaches onto the golfer's glove easily; then, you get instant feedback and advice on your iPhone. You can even share your progress with other golfers. The device is also great for tennis and baseball. Simply download the appropriate app. Device available at Apple Stores. Available for iOS and Android.
iGrill Meat Thermometer – Apparently the BBQ is dad's domain so this device will give him the opportunity to not hover over the BBQ the entire time you've got company over, know what I'm sayin? The iGrill device lets you know exactly when to take the meat off the grill. The probe is inserted into the meat that you'd like to monitor and the "pit master" can track the temperature right from your device with the accompanying free app. Device available at Apple Stores.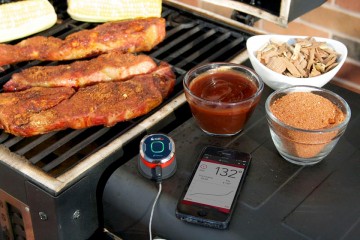 Mophie – I can't live without mine. It's an extra "juice" pack that you can attach to your mobile device! Mophie is the world's first rechargeable battery case with local built in storage and acts also as a protective case.  I don't need everyone else to know what device I'm carrying… in fact, I've had people ask me "what kind of phone is that?" and it does give me peace of mind knowing that I have back-up battery without having to find an electrical outlet or charging station all the time.  Perfect for travels, road trips, and work. Available for iPad, iPhone, and Samsung.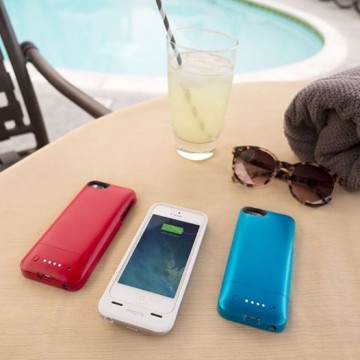 iPod Shuffle – The perfect workout companion! My hubby can't stand the music that is played at the gym we belong to and likes to bring his own. Instead of wearing your mobile phone,the Apple iPod Shuffle carries hundreds of songs on the go at a super price point. Dad can take it to the gym and clip the small device right on them.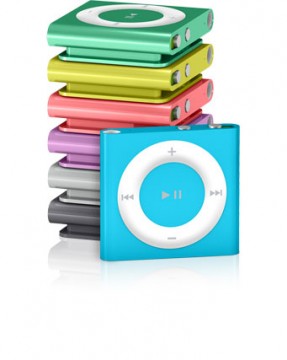 Take that iPod Shuffle one step further and get the playlist ready! He'll LOVE this very thoughtful gift.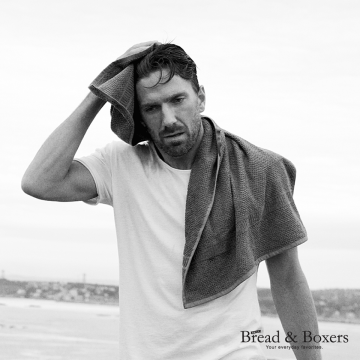 Bread & Boxers – Dad likes comfort. This isn't your standard cotton briefs but a luxurious brand from Sweden. The line was first introduced to North America in luxury hotels and is now available at finer men's accessory shops and online. It includes "everyday favourites" including briefs, undershirts, swimwear. And um… Henrik Lundqvist and other hockey stars love the line!
Sanctum for Men – We often look for all-natural products for the rest of the family and sometimes overlook the men, mostly because we haven't found any lines dedicated to their needs. Sanctum Men's offers pure, certified organic products from Australia. The men's grooming range was designed for the busy modern man. Six products are available in the line that including products that target male skin concerns like ingrown hairs and shaving rashes.

Me to We Cufflinks – Dad loves to give back so, how about these beautiful Trade Bead Cuff Links! The Ambassador Bead (shown here) are made with sterling silver hardware and distinctive, rare African Trade Beads. The antique blue ambassador beads were customarily given as gifts to African chiefs by European traders, to guarantee safe passage across the continent. Purchases made from the Me To We shop support Free The Children and their initiatives.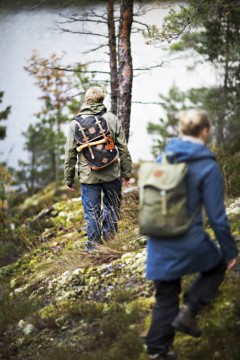 FjallRaven – For the outdoorsy dad this iconic brand from Sweden has offered superior gear with function and style in mind. Whether you're glamping or camping, it's probably time that poppa gets a brand new bag. But don't stop there! FjallRaven is also known for their durable and stylish outdoor wear as well! From pants and shirts to jackets and hats, Dad can have it all.
BO by Mansouri –  For the very cool and stylish dad with a fun personality, check out the latest collection of  getyourbo BO by Mansouri wooden ties! Founded in 2013, father and son duo Mehran and Sam Mansouri have created a line of handcrafted and uniquely stylish line of ties made with sustainable practices. Great option for the dad who's into design and contemporary looks.

Dad's a pretty snazzy dresser? Even the boys on Bay Street are getting a little more jazzed up in the past couple of years expressing themselves not only with cool ties and socks but their shoe laces. Stolen Riches is the Canadian shoelace company that has been part of the fashion industry since 1915 with the family shoelace factory in Toronto. Today, the company has taken to the most fashionable streets of Europe and at home. Stolen Riches brightly coloured shoe laces are worn from dress shoes to desert boots and have been spotted in numerous fashion magazines.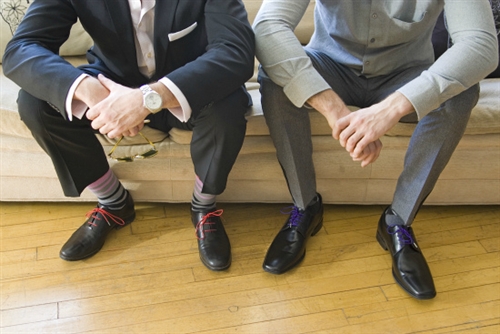 For the stylish modern dad who doesn't want his pockets jammed with his mobile device and his wallet, check out LDWEST holsters. This unique accessory is gaining much attention with the guys and I can see why. The leather holster has a bit of a badass look to it and was created out of pure necessity…and hey, if it frees up space in MY purse and HE can carry his stuff, I'm all for it.
Happy Father's Day!