Tracy Moore is a real life superwoman. The energetic Canadian TV personality is the host of Canada's popular lifestyle talk show Cityline on Citytv; a mother to two young kids, Sidney and Eva; and an active member of the community. And just like a true superwoman, she tirelessly supports different organizations that promote women empowerment—the Canadian Women Foundation, the YWCA Women of Distinction, Girls on the Run and Ladies on the Rise.
What one question does she get asked most often? "How do you do it all?
When I sat down with Tracy, she was in the middle of getting her hair and makeup done 20 minutes before going on-air. And I, myself, was wondering the same thing. Her answer?
"It's all about how I'm going to feel when I'm done."
Despite how busy the working mom lifestyle is, having the energy to do it all comes from living a healthy lifestyle. And with spring upon us, it's the best time to remember those New Year's resolutions and start getting active again. Here are Tracy Moore's 5 tips on healthy living made easy for busy working supermoms.
Plan your days
Plan ahead by writing up lists and setting up a calendar. It's ideal to figure out a week before what you'll buy for groceries, which meals to make and when you'll go to the gym. Tracy loves to stay organized in order to keep track with a healthy lifestyle. "I'm uber organized the day before. And that, for me, is my big secret. I literally have all my meals done for the next day, the day before."
Create your own motivation
Find reasons that will get you excited to go to the gym. Whether it's downloading a new playlist you've been dying to listen to, or buying cute workout clothes to wear. "Sometimes, I don't want to get up," says Moore. "But then I think, 'I'm gonna download that hot new song I heard on the radio.' And that's my reason for getting up. Because I want to listen to that song while I'm doing interval sprints on the treadmill." It also helps to think of how good it'll feel afterwards.
Share it with your children
The best way to find time to lead a healthy lifestyle is to make it a family affair. If you can't leave the kids with a babysitter to go to the gym on your own, opt for other physical activities that includes them. It can be as simple as taking them to the park and moving your workout to the playground. And if we're physically active, then our kids will be too. Just like Tracy says, "We're leading them, and we have to lead by example."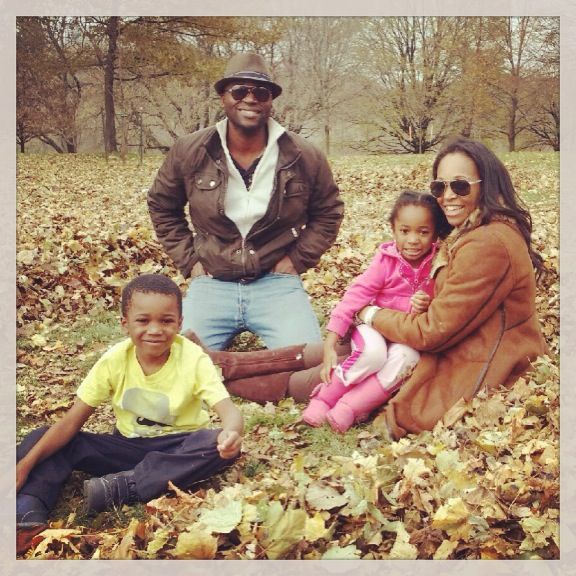 Always have healthy food on hand
"Always have food. For me, if I don't always have food, I immediately go for junk." The best way to not succumb to junk food is to make sure you have enough snacks to hold you off until your next meal. If you work at a desk, keep a bag of almonds in the top drawer. Tracy usually has a snack at 10am and then another one at 2pm. Sounds like a good plan to us!
Forgive yourself
It's important to not be too hard on yourself. After all, you're still a mom! You're already accomplishing a lot with the management of your own family. "I fall of the wagon many, many times," says Tracy, "But the most important thing is getting up the next day and making an effort to do it better.
We want to help you reach your fitness goals this year. Be sure to enter an Activia VIP Prize Pack!