Many of us have been affected by Breast Cancer in some way. Whether it's a family member, friend or even ourselves, we are aware and have been touched by this illness. October is a month where we raise awareness and give much needed support, emotionally and financially. There are numerous ways we can help show our support and here are a few amazing ideas that I love…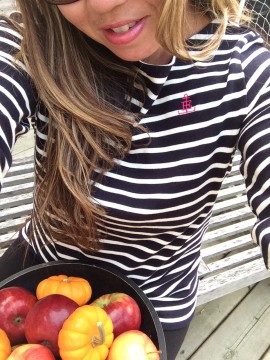 LANDS' END Pink Thread Project: Now through to October 31, 2014, a little pink does a lot of good. Lands' End introduces the Pink Thread Project, a charitable campaign created to help raise awareness for Breastcancer.org an online resource for breast health and breast cancer information and support. Place your order on any Lands' End item with one of the six pink icons in the program that can be embroidered (e.g. totes, towels, cardigans, shirts) and 75 per cent of the embroidery fee will be donated to the charity. It's a nice and subtle way to show your support!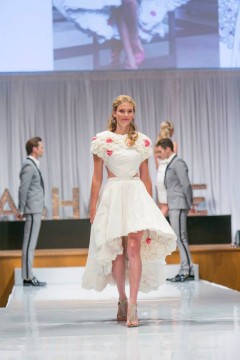 CASHMERE: Kruger Products' annually raises funds and awareness for the Canadian Breast Cancer Foundation with two great initiatives. Launching recently in Toronto is the White Cashmere Collection – a runway event that features Canadian designers and their one-of-a-kind couture creations all made with luxurious Cashmere Bathroom Tissue. The designs have been revealed and everyone is encouraged to go online to see and VOTE at facebook.com/cashmere. Cashmere will donate $1 for every vote (up to $10,000) in the designer's name to the Foundation. Secondly, as an ongoing commitment to the Canadian Breast Cancer Foundation (CBCF), twenty-five cents from the sale of the limited-edition Pink Embossed Cashmere BT will go directly to CBCF, throughout October.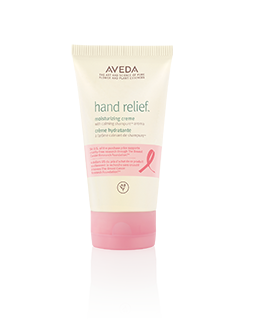 AVEDA Limited Edition BCA Hand Relief Moisturizing Creme: Since 2001, Aveda has donated $3.4 million to the Breast Cancer Research Foundation in support of cruelty-free research to help find a cure for the most common form of cancer in women. With a goal of raising $309,000, Aveda will be donating $4 from every purchase of their Limited Edition BCA Hand Relief™ Moisturizing Creme this October for Breast Cancer research. With the classic and soothing Shampure™ aroma, the skin nurturing creme is replete with hydrating plant extracts, vitamins and exfoliating fruit acids to soothe and smooth dry, rough hands.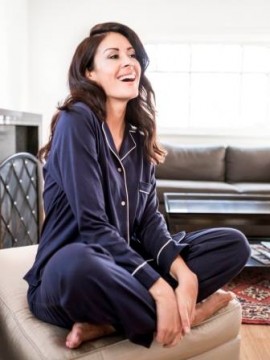 LUSOME SLEEPWEAR: A friend of mine, a breast cancer survivor, had mentioned to me that she had to change her lifestyle when she was going through her treatments. Some of the things we don't often think about but are important on a day to day basis. Lusome is a line of luxurious feeling and elegant looking sleepwear that was created out of a need. Founder Lara Smith launched a line of sleepwear using the most advanced moisture wicking technology that brings comfort to women who are facing night sweats from cancer therapy, menopause and hormonal imbalance. The Calgary designer was inspired by her sister who was diagnosed with breast cancer. She wanted to give her a beautiful solution to help make life more comfortable. The line is made with revolutionary drylon technology — a rapid one-way moisture removing fabric made of a blend of natural fibres and fabric weaving, that is exclusive to Lusome. Designs include soft nightgowns and pajamas. From October 1 to December 31, 2014, part of the proceeds from the sale of the "Erin" and "Donna" styles will go to the Canadian Cancer Society.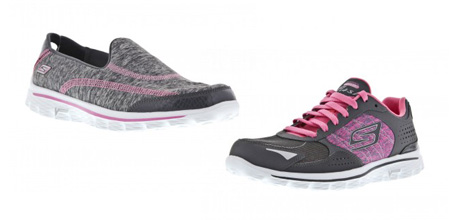 SKECHERS is also teaming up with the Canadian Breast Cancer Foundation to raise funds and awareness —  hey, if you're participating in one of the many Walks across Canada, you deserve to get some comfortable shoes!  10% of all proceeds of the sales from specially designated styles for women will to to the Foundation. Visit Skechers in-store and online for more details and to check out the styles available in this initiative.