December was a little wild, wasn't she? Christmas concerts, cookie exchanges, work parties, nervous breakdowns…wow.
I love the excitement and magic of the holidays but also kind of wish we could spread out the festivities over the whole winter, since come January we will all be fat, depressed and a little broke.
That being said, we had a beautiful Christmas and I wouldn't trade it. On the weekend after the big hurrah we made our way to a local horse ranch that offers annual $5 pony rides as a holiday special and the kids had a great time, trotting around the snow and then warming themselves by the fire with some hot chocolate and cookies.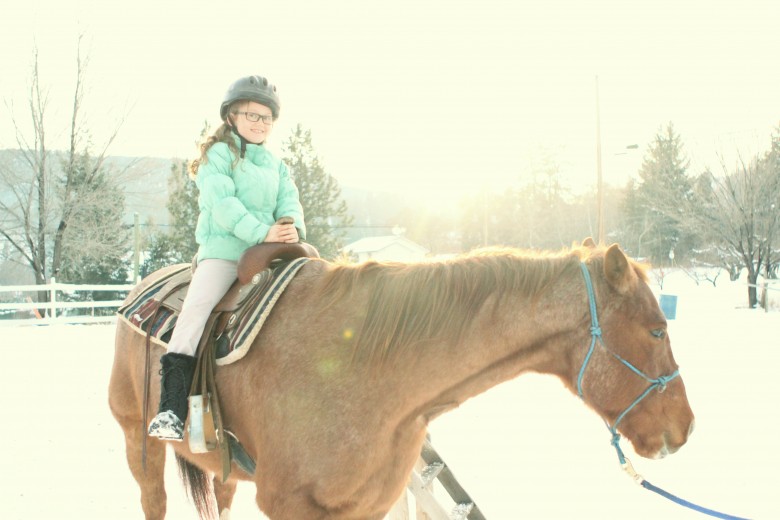 It was Brin's first time unassisted on a big horse and she looked so small and brave, teetering on the saddle as the horse moseyed along his path.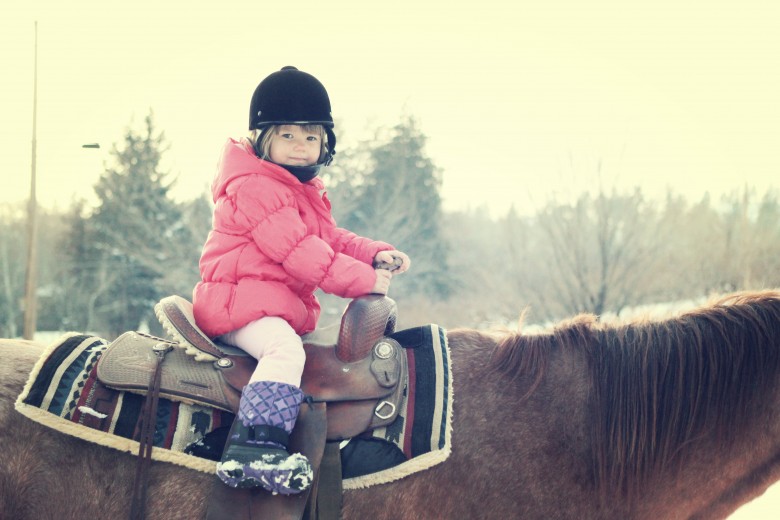 Karenna looks to be riding a ghost horse since hers was the same colour white as the snow.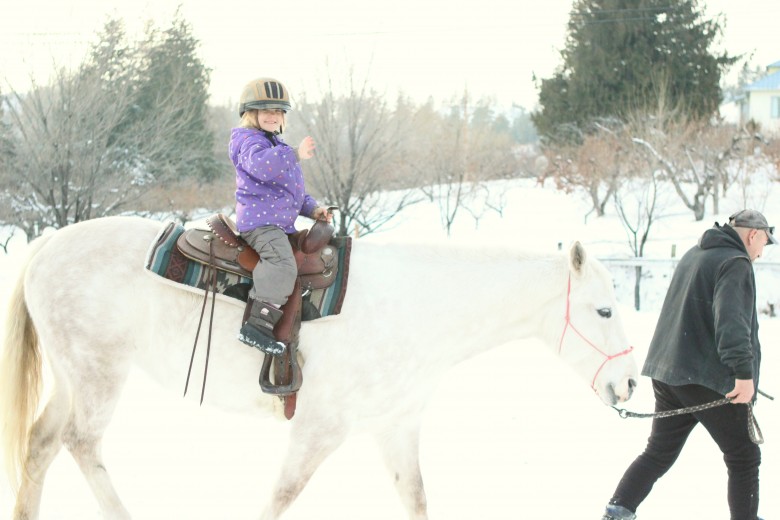 I hope you had a wonderful Christmas too, and that you found some moments to just breathe amidst the chaos and fatigue to let the beauty and gratefulness wash over you.
Happy New Year!