Halloween is a fun holiday, especially when kids are involved. While your newborn may be a bit too young to partake in trick-or-treating (and candy eating), they are definitely not too young to dress up and get in the festive spirit. Celebrate your baby's first Halloween with these creative do it yourself costume ideas for infants!
Pinnocchio
Imitate a Disney classic with a cute yellow hat and t-shirt, red shorts, suspenders and white socks. An oversized blue bowtie and some cute brown shoes will finish off the look. A lot of these pieces can be found in your arsenal (aka your closet) or can be made with a bit of hot glue and felt. Bonus points if dad goes as Geppetto!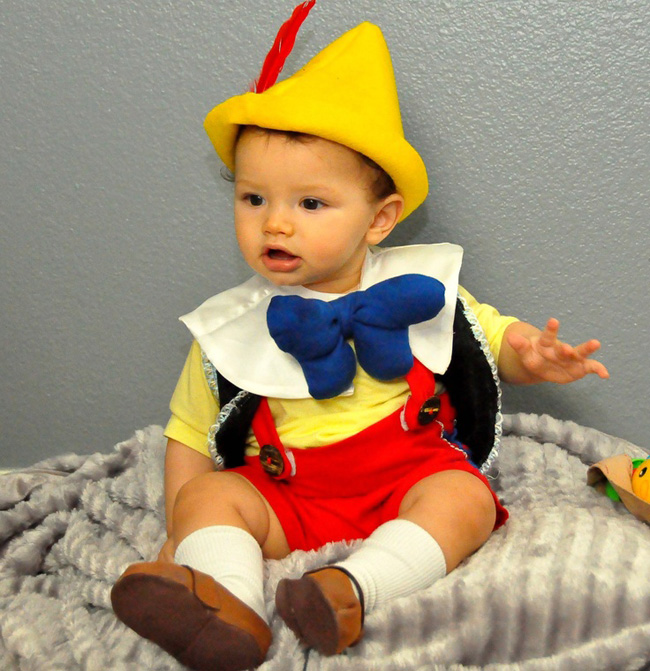 Image via Etsy
Humpty Dumpty
This costume idea is so cute, but it may take a little sewing prowess. If you aren't a sewing savant, pick out a few pieces that are a bit too big for your little one and use a pillow to "egg out" the outfit. Just make sure your baby doesn't fall off the wall!
Image via Pinterest  
Bag of popcorn
Here's a costume idea for parents to get in on. Mom or dad dresses up in a white shirt and bow tie, and puts baby in the Baby Bjorn. Get a white hat and glue on pieces of (unbuttered) popcorn, and place a piece of white felt decorated with stripes to cover the carrier like a popcorn bag! Baby will stay warm and festive!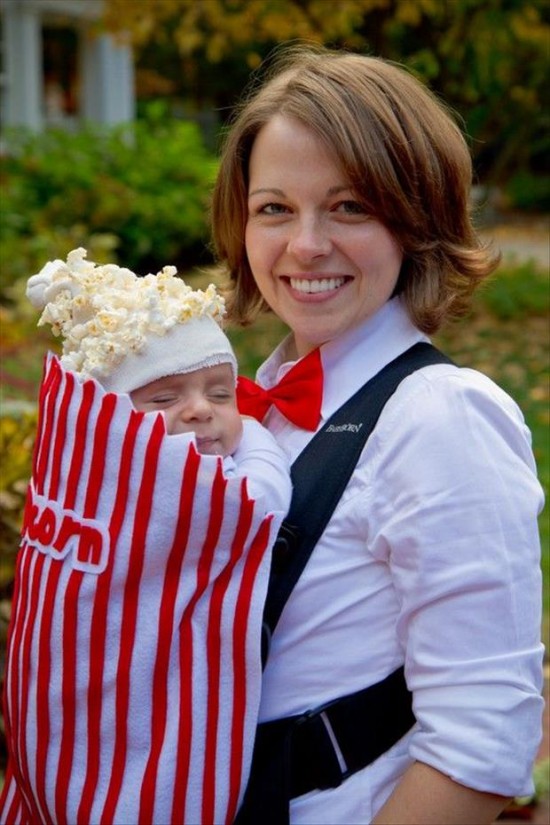 Image via Funcage
Frosted Flakes & Tony the Tiger
This costume will have you saying "Grrr-eat!" Get a large box from an appliance or visit a floral shop or furniture store and ask if they have any large boxes lying around. Paint it blue and cut out letters to make the cereal box. Dress up your baby in a tiger costume and you're done. The family that posted this photo to Costume Works noted that they only spent $35 on the whole thing (although they never mentioned how long it took ). Be ready to be the cutest couple on the block!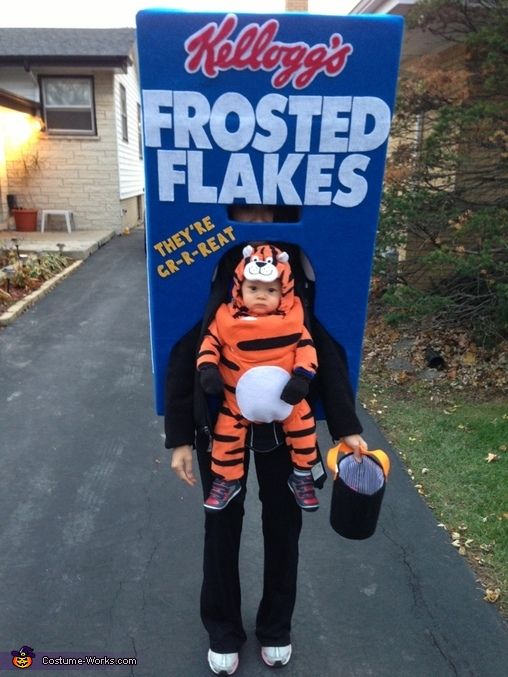 Image via Costume Works
Baby doll
Have your little doll be just that for Halloween! Dress him or her up any way you want, put them in a lightweight stroller and decorate a large box to cover the stroller. We love this nostalgic nod to Cabbage Patch Kids, but you could go the Barbie route or even G.I Joe for your little man.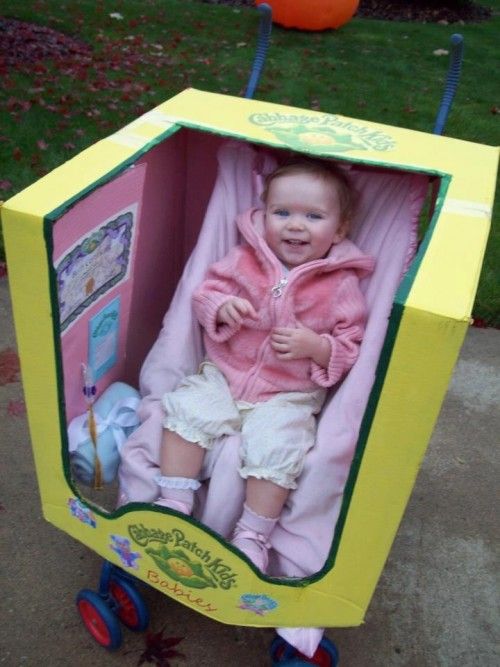 Image via Rookie Moms 
Lobster
Here's a cute costume for parents and their babies. Dress up as a chef, complete with a white hat and have your little one dress up as a lobster. Pick up a red fleece onesie and add eyes and pipe cleaner antenna. For parties at home or for photo opps, the large pot is a must!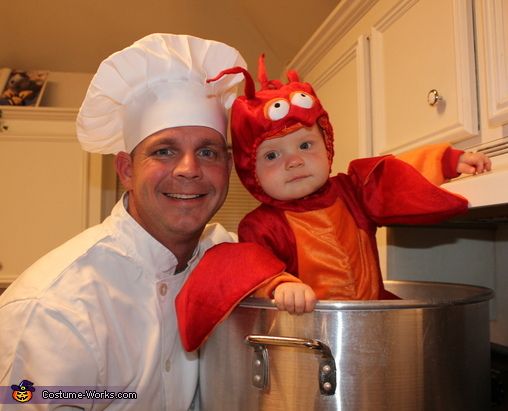 Image via Costume Works