Whether your kid still goes trick-or-treating or dressing up for the Halloween dance at school, these ideas will win costume contests, no doubt! 
Pretty Little Liars
Whether your daughter wants to go as Spencer, Hanna, Aria or Emily, there are a few ways to interpret this idea, especially if your daughter goes as a group. Imitate the Season Four poster by wearing a red trench coat and black pumps, or getting five girls to wear black dresses, with one girl in a mask. Tape on a large red "A" to the dress to have people guessing all night who A is.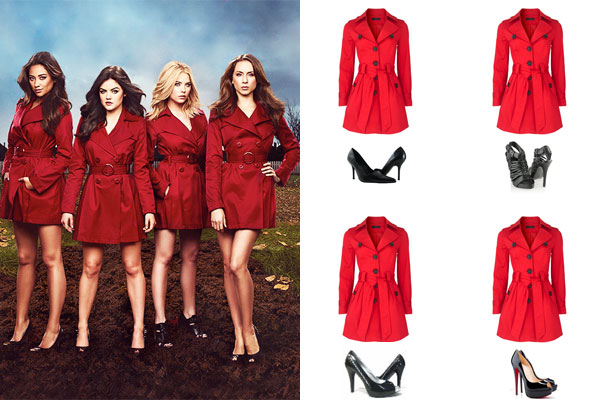 Image via Teen.com
Social Media
Bonus, this costume is great for boys or girls and it is easy to make at home. Get a t-shirt (or plain dress) and some fabric paint. Get a social media logo and have it enlarged at the printer to fill up the entire shirt. Cut out the logo to create the stencil and fill it in with paint. This makes a great group costume if you can get friends to go as Instagram, Twitter, Facebook and YouTube.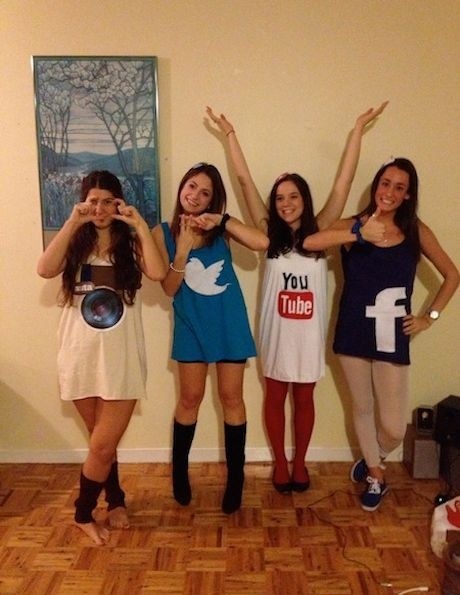 Image via Pinterest  
The Hunger Games
With Mockingjay Part 1 coming out a few weeks after Halloween, this is a trendy and easy costume idea to pull together. Get a leather jacket, a black t-shirt, some cargo pants and of course, Ms. Everdeen's signature bow and arrow. You can look up hair tutorials on perfecting Katniss' braid to finish off the look. For boys, a black tee,  green cargo pants and combat boots for Peeta, or go as Caesar Flickerman in a slick suit and ponytail wig.
A really fun costume would be to imitate Effie, by picking up a whacky wig, putting on white face makeup and bright lipstick along with an eccentric vintage dress or suit from the thrift store.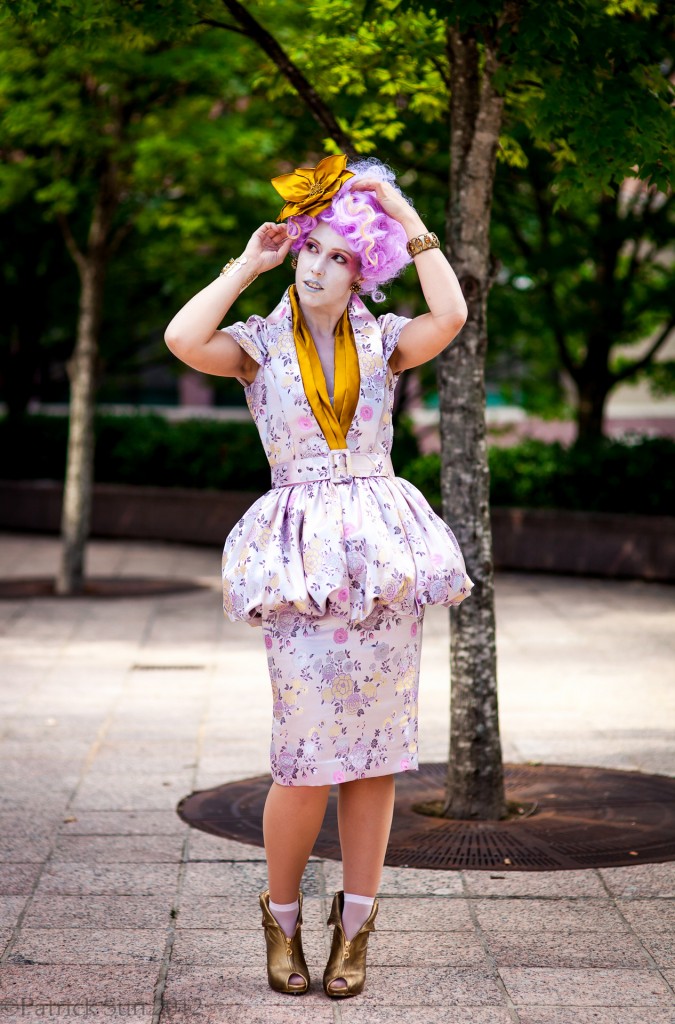 Image via My Hunger Games
Zombie
Because, while it may be an oldie, it is definitely a goodie. And if The Walking Dead has taught us anything, zombies are still totally on trend. You can go full on with some pretty serious makeup techniques or just grab some white and black face paint to "dead" yourself up a bit. Add in a ripped t-shirt and some fake blood to complete the look.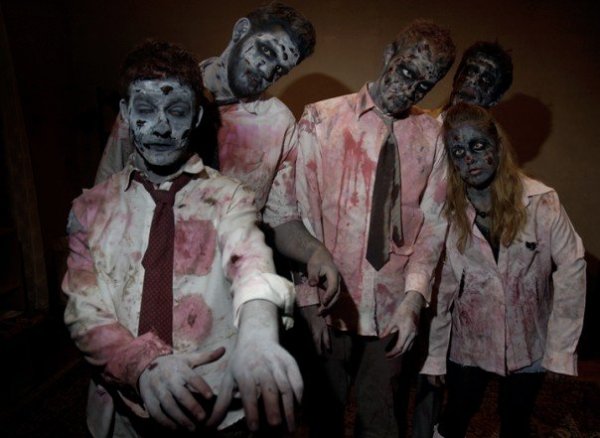 Image via College Humor
Rosie The Riveter
Channel the 1940s and a feminist icon with this easy DIY costume idea. Wear a denim chambray top (they're on-trend and available everywehere), roll up the sleeves and strike a pose. The hair is the tricky part with this costume, here's an excellent tutorial on perfecting the Victory roll updo.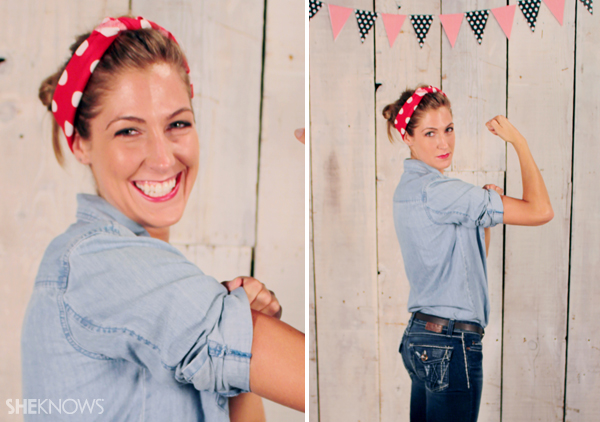 Image via She Knows