Sexy, huh?
We found out last Sunday that this massive re-bricking project of the front (and next, the back) of our house could get underway this week. Tuesday, to be exact. And now the front of the house will look a bit like this for the next four weeks or so. Mind you, the dumpster should be gone by tomorrow, and they blessedly moved the porta-potty off our front lawn.
After a solid day of demolition (that starts around 7 AM) the children and I walked out the front door into all the scaffolding, and mesh screening, and plywood boards everywhere… the railings are off the stairs and everything.
She: It stinks out here. *pinches nose*
Me: Yes… well, it's an old house. This brick is super old and crumbly… there were probably some old birds nest in places, too. Dry, dusty stuff, you know?
She: *makes gagging noise* It smells like lentils and desperation.
(My kids watch waaaaay too many movies…)
The children go back to school on Wednesday, *does happy dance* but I know I'll be spending a massive chunk of September just cleaning up after this project. The mess indoors is already so much more than I'd considered. Frames and things fell off the wall as the workmen banged on the walls. Nail-heads popped out of mouldings and cracked the paint. And did I mention the dust?
The dust.
THE DUST.
*weeps silently*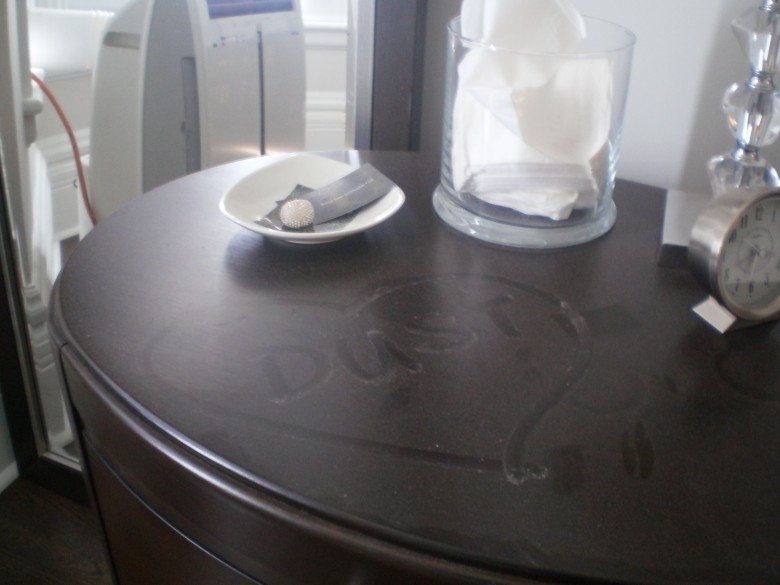 And I will try to be all zen and whatnot while I try to smooth things over with our justifiably-irritated neighbours up and down our street – life is just too hard when people hate you.
Le sigh. Somehow I assumed getting laid would feel more fun than this… *snort*
Got projects? Whatchu working on?