Clothes and designs may be expensive at Fashion Week, but thankfully, all the inspiration is free for the taking. As a forecast of hair trends for the coming season, the runway often blends in classic, elegant looks with statement hairdos that only a professional team can help with. Fortunately, that's where the good folks at Redken 5th Ave come in. During a week's worth of hard work and careful styling in the hair and make-up tents, lead stylist Jorge Joao was kind enough to break down key looks from different collections and help us separate the achievable from the aspirational:
Urban punk waves took centre-stage at Mikhael Kale, with Redken's cult volumising spray Guts 10 helping to impart texture after a quick comb through and gentle tousle. A quick twirl around a 1 1/4″  curling iron helped move locks around, and though finishing with another hairspray helped complete the look, the girls looked pretty rock-n-roll even without it. (Seriously, it's that simple.)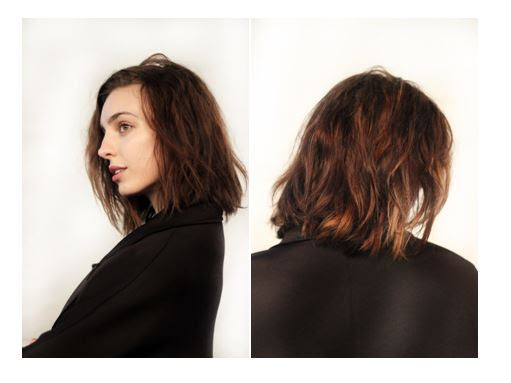 To complement the detailed, sumptuous gowns that Narces is known for, Joao was "working with softness," setting off shiny, tiny chignons with carefully flicked flyaways at the hairline. Joao says that getting your hair to lie so flat and sleek is all about directionally blow-drying towards the direction you want it to flow in. Creating the bun is as easy as wrapping the ends of a ponytail around its own base: a quick spritz with Fashion Works 12 helped create the soft texture and medium hold of the baby-flyaways.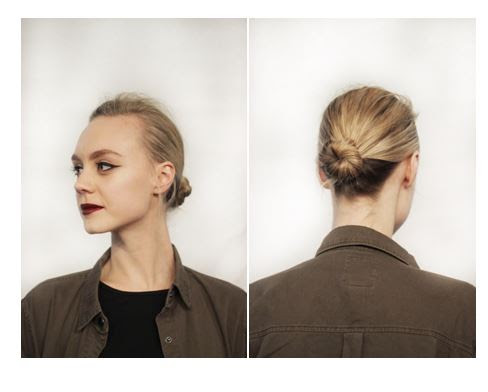 Last season's Mercedes-Benz Start-up winners UNTTLD were focused on mixing the fierce with the fresh, resulting a swept-back look that was both trendy and understated. The definition in the individual locks of hair was achieved by a dedicated mix of blow-drying, volumising Guts 10 and paddle brushes working overtime. The key to the perfect texture? Keep spraying till the hair holds in place, and don't be afraid to rely on your trusty finger-comb.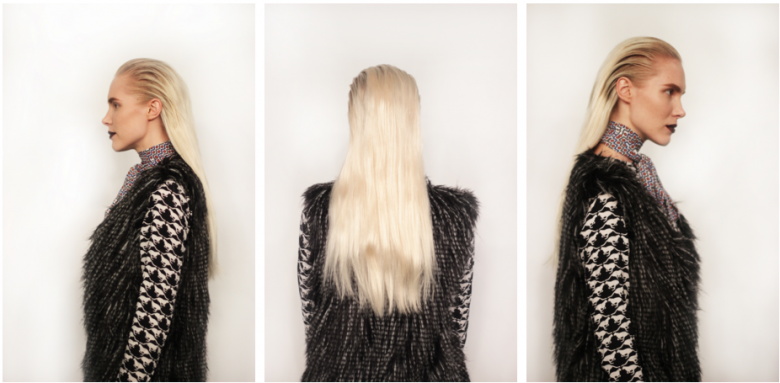 Helder Diego's modern grunge look was achieved by creating a series of divisions that were individually treated. After combing out a loose center part, hair was divided into two sections along the tip of the ears. The bottom half was given a sense of movement after being loosely wrapped around a curling iron and sprayed with Iron Shape 11, and gently repeating this with the top half created lift and texture. Joao recommends cooling heat-treated hair with Fashion Works 12 or a similar setting spray to prevent too much damage–a final rake-through with your fingers is all you need for the perfect I-don't-care-chic finish.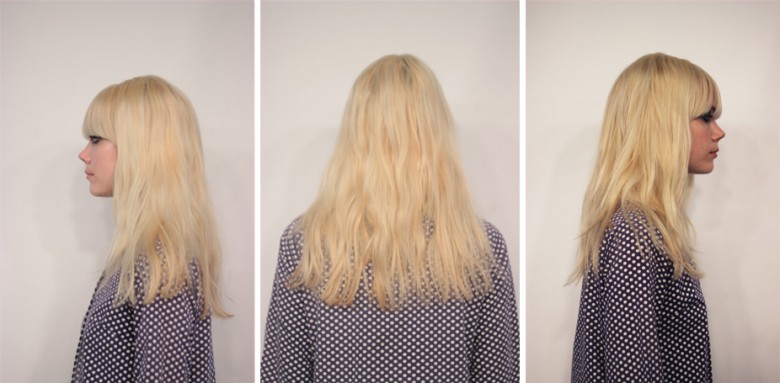 David Dixon's clean, sedate designs were supported by similarly beautiful hairdos that put a simple new spin on classic ballerina-buns. Starting with an off-center part, the quirky, elegant side-bun was created by directionally blow-drying hair toward the back of the head and then pulling it all into a low side-ponytail at the diagonally opposite corner of the part. Joao explained that the "rope effect" of the bun was achieved by repeatedly twisting the ends of the ponytail before wrapping said ends around the base, while the immaculate shine was achieved thanks to Redken's gloss specialist, Diamond Oil.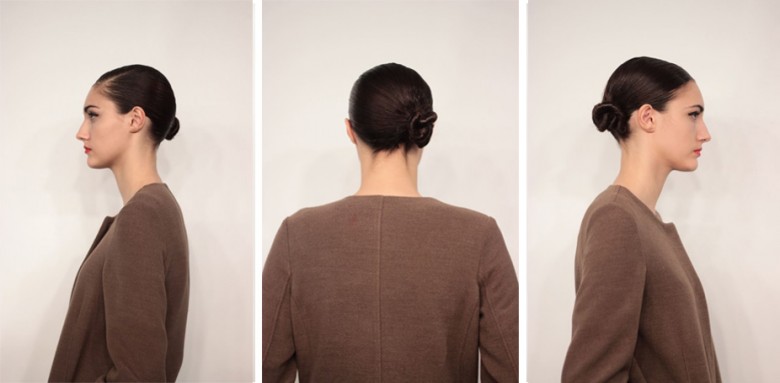 Print queen Hayley Elsaesser's whimsical spirit was reflected in the outrageous bouffants that accompanied her designs. By far some of the tallest hair at fashion week, Redken artists created the look with a quick douse of volumising spray (from root to end) and brushing the hair forward instead of backwards: getting the roots to dry in the opposite of their natural position is the secret to volume and height.  Soft, bouncy curls were created in the bottom layers by blow-drying hair curled around a round brush and then clipping the curls in place until the hair naturally cooled down. Another layer of hair spray helped impart some movable hold to the curls, so that once they cooled, a simple run through with fingers ensured that the look stayed true to the swingin' 60s.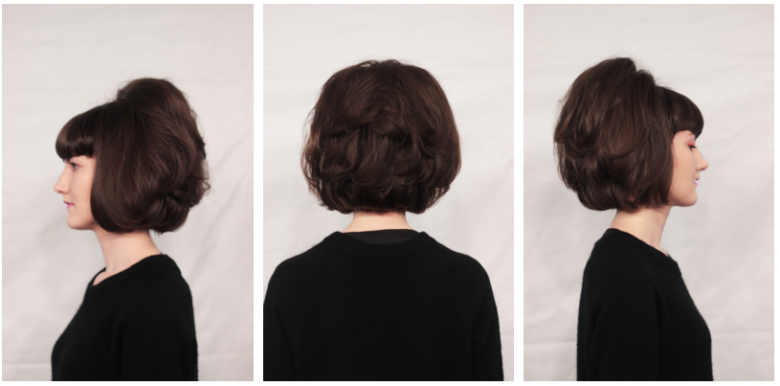 Redken's Fabricate 03–one of the best heat-styling texturizers around–was instrumental in channelling the modern Viking look that wow-ed at Rudsak. "She hasn't done her hair in weeks," said Joao of the ideal Rudsak woman: "it's as if she put a braid in two weeks ago and still hasn't taken it out." A base layer of Fabricate 03 and an intermediate layer of Guts 10 helped give hair the requisite texture, and after a quick blow-dry and tousle (on low heat, mind you), small sections of hair were loosely wrapped around a curling iron to create waves. Not including the ends of your hair while curling it allows the natural wave of the hair to come out, while the tiny braids were created by grabbing no more than a "two-finger sized" section of hair and twining them around.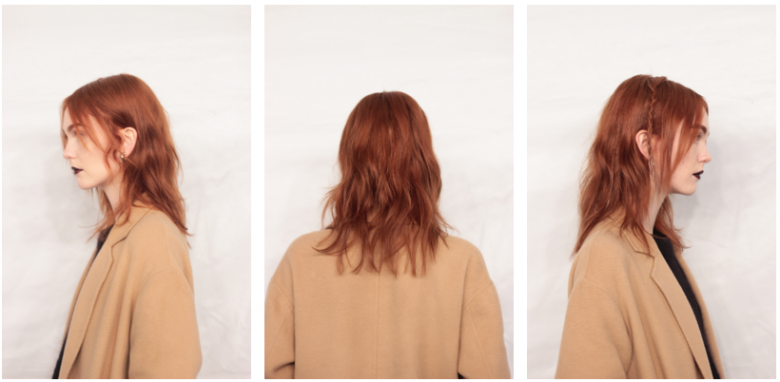 The week is over, and industry specialists are already probably looking forward to the next few trends coming up in the scene. All that's left now is to start adapting their pro-tips to our own convenience: which of the above would you like to try first?