The summer is definitely here now, and aside from sleeping in and keeping cool, we are all about having fun! My kids have lifted their heads from their gaming devices and are happily finding things to do outdoors with friends. We've just returned home from a week of being "unplugged"—no TV and no wi-fi. There was definitely no shortage of things to do! Of course, the kids looked for frogs, caught fireflies, swam in the lake, fished, and made S'mores, but we also brought a few items on our road trip to test out. The items here made our fun list and not once did I hear anyone say they were bored. Not only are these fun at home, but perfect for camp and cottages…or even at Camp Grandma's! Here's what we are loving…
YAYLABS! Softshell Ice Cream Ball: Playing and making food at the same time? Cool! Literally. Add simple ingredients and get outdoors. With 30 to 40 minutes of shaking and rolling, you'll create a pint of home-made ice cream. On our first attempt, we used whatever milk was handy (in our case, 1% milk). The result was delicious, but not too creamy (not a bad thing, just an interesting observation).The heavier the fat content of the milk (or cream) used, the smoother the consistency you'll get. The kids loved  experimenting with fresh strawberries, bananas and chocolate chips. It includes a recipe book and is BPA free. Found at MEC.ca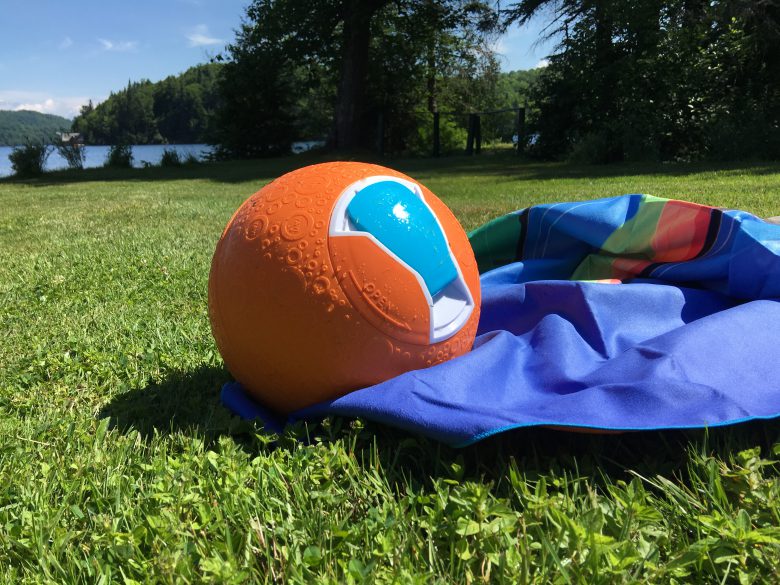 The Idea Box Kids: This is a fun way for younger kids to learn. Each box comes with wooden coins with activity based ideas and challenges. Themed boxes are pretty cool, including Sensory Activities for kids, family games and activities, story box, adventure box and more. Available through Etsy.com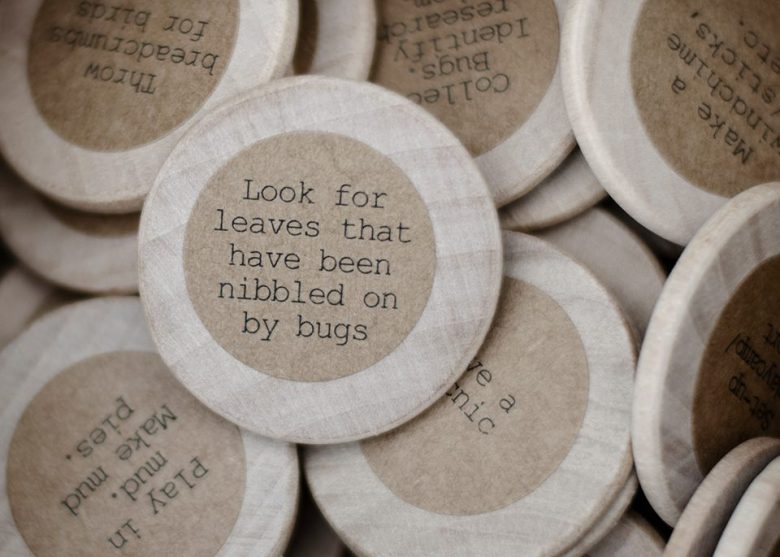 Klutz Mini Treats Sew Kit: There will be times when a quiet activity is welcomed whether it be on a rainy day or a lazy afternoon. We found this adorable sewing kit complete with all the materials (felt, stuffing, embroidery thread and needles) to make the cutest little treats! Instructions are easy to follow.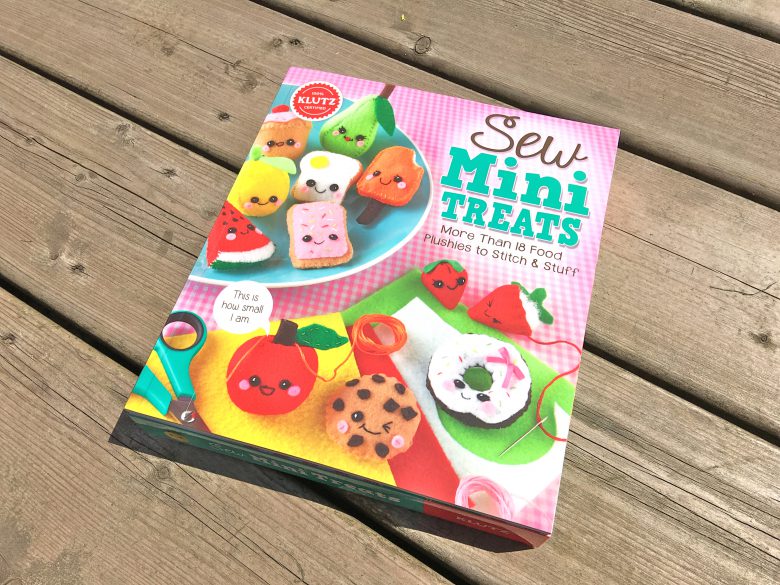 Springfree Trampoline featuring Tgoma technology: Tgoma technology is the first-ever outdoor interactive digital gaming system that includes a number of challenge-based games. Kids can challenge themselves, friends or even jumpers from around the world in real-time. It keeps track of activity and the games range from early jumpers, right the way through to adults. We like this because after bouncing around in the air, a challenge would keep us going!
Ladder Golf: Grandma and Grandpa gave our kids this set last year and we couldn't wait to get it out again for the season. Each rung counts for a number of points. Take turns tossing the balls on the string to see if you can catch it on a rung. Simple and fun game for any age. I've found artisan made Ladder Golf games sets on Etsy.ca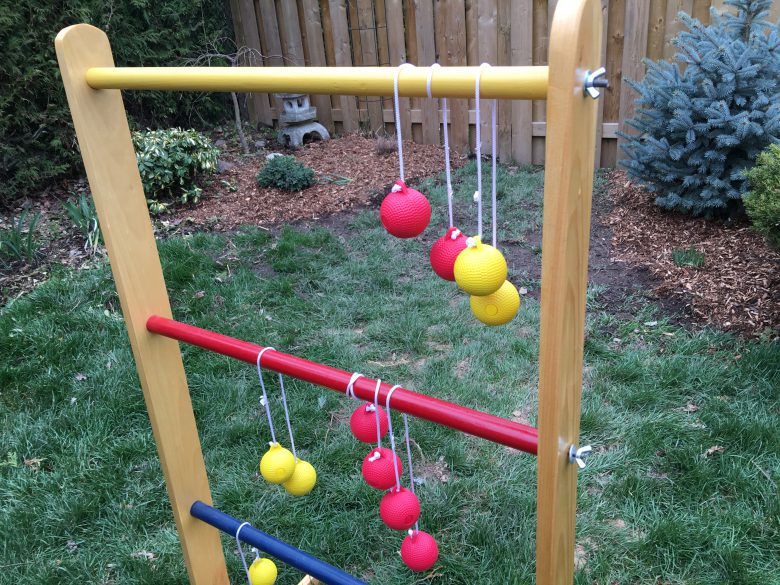 TONKA Climb-over Boulder Escape Playset: A real TONKA experience that's rugged and allows your child's imagination to have some fun. Take the truck (included) on the track or see what else it can climb over. My little nephew wouldn't let this go and loved exploring with his.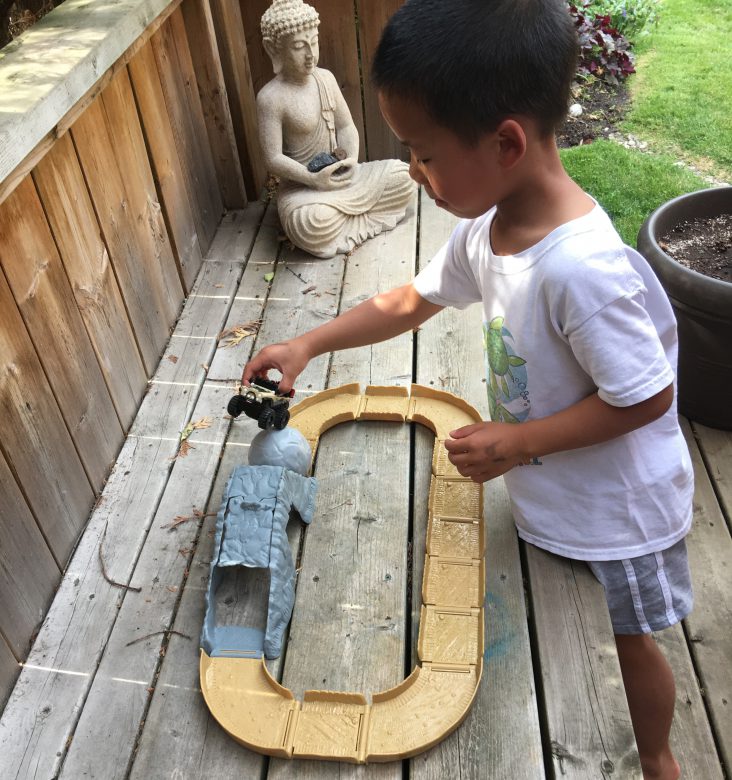 Booger Balls Ultimate Battle Pack: Yes, it sounds gross, but you know some kids love this stuff. Kids can make their own liquid slimeballs to toss, catch and flick. Kinda like water balloons, only gooey and they go splat on impact. Yeah. Ew…but fun!