Written by Emma Durand-Wood
Ah, winter. The scenic season of fun and frolicking and adorable rosy cheeks, of Santa photos and sledding and hot chocolate. Winter is awesome—until it gets, well, too cold. And then, cabin fever sets in.
Everyone knows that kids need plenty of fresh air and exercise in the great outdoors—and moms do too! But even with the warmest winter gear, sometimes it really is just too cold to spend more than a couple minutes outdoors. On those days, keeping the kids occupied can be a real challenge.
Even if you're snowed in, you probably already have most of the stuff needed to whip up a bunch of creative concoctions and crafts. Here are some easy ways to reduce the amount of bouncing off the walls going on at your place this winter!
Making cornstarch goo (aka cornstarch magic, slime or oobleck) is as straightforward as adding water to cornstarch. Start with two cups of cornstarch in a medium bowl. Slowly add water (up to about a cup) and some food colouring if you like, mixing it up until it makes a goopy mess that you can pick up, roll into balls, and let slide through your fingers. Your kids' minds will be blown—and probably yours too. Store the goo in the fridge and it will keep for a week or so.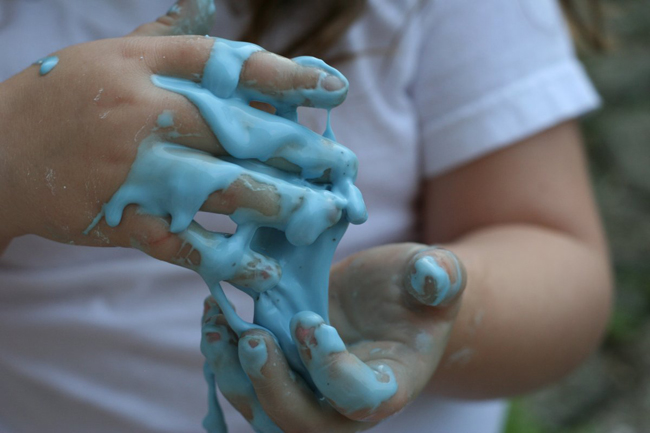 Image via Gallery Hip
How about homemade playdough? Instructables has an excellent recipe that calls for flour, salt, water, oil, cream of tartar and optional food colouring. Kids can help measure and mix the ingredients, then choose colours while you do the cooking and knead the warm dough. Then let them help knead the food colouring in. This dough will last months in a sealed container—but it's so fun and inexpensive to make that you won't be too upset if it gets left out and dries up.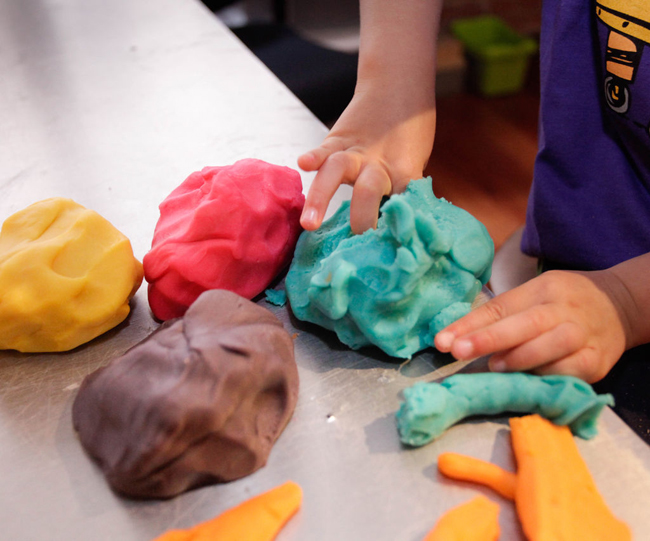 Image via Instructables
If your coffee maker uses basket-style filters and you don't mind parting with a few of them, there are a ton of neat coffee filter crafts that even the littlest kids can do. A basic and classic one is to simply decorate the filters with markers and then spray them lightly with water from a spray bottle, and watch the colours meld. Let them dry and enjoy the art as is or gather them into flowers with pipecleaner stems. If your kids are good with scissors, try making some coffee filter snowflakes—either plain white or using previously decorated filters.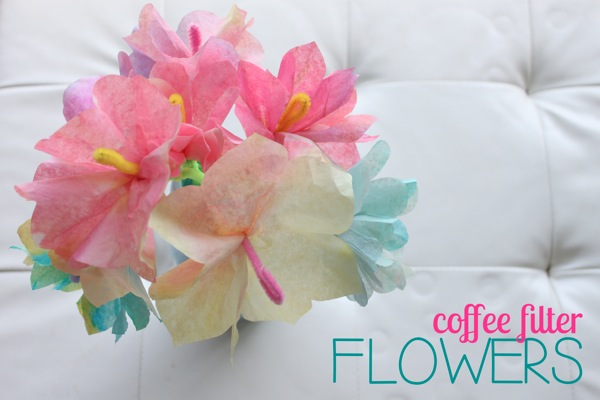 Image via Teaching Mama
And who knew how much entertainment a bag of cottonballs could provide? Dunk cottonballs in a coloured water/flour combo, bake them and then let your tool-crazed kids smash them. Have a cottonball-blowing race by puffing at them with drinking straws. Bring the snow angels inside with a cottonball blizzard, or build a snowman on paper—use spare buttons and construction paper for his face and accessories. The possibilities are endless (especially when you start on Pinterest!).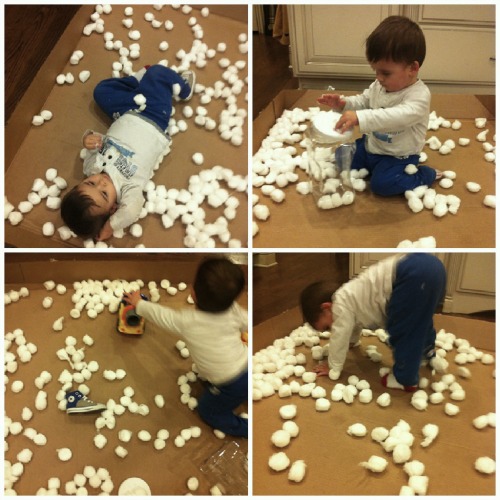 Image via Teach Preschool
Have fun and stay warm this winter!