If you're thinking about the holiday gift giving season and want to do something a little more personal we've come across some great ideas! From the kitchen to the classroom there are many things that will leave a lasting impression for everyone on your list. While some items to help create these thoughtful gifts may take a little more time, they are worth it. Nothing beats a DIY gift that's from the heart.
There's been a growing trend for foodies that have caught our attention. Food Dehydrators are all the rage and for good reason. Chefs and mixologists are experimenting with different ways to infuse intense flavours into recipes and drinks (hello hot toddy!). We've been inspired with this great idea to dehydrate our own fruits and package them nicely along with recipes (and maybe a bottle of something, something) as the ideal hostess gifts for house parties. Try dehydrating tomatoes for a beautiful added touch with a Caesar mix like Canadian made Walter's Caesar and it's the perfect gift idea! I've been experimenting with the HAMILTON BEACH Food Dehydrator to see what cool things I can do from garnishes to drinks to cooking and baking. It's handy to have as it has multi-trays so you can make lots at once. The process is simple and it yields great results. It's also great to dry fruits for your own granola mix and even to make your own dried scented room mix that is all natural. I've also used citrus slices floating in large clear glass vessels as an attractive centre piece.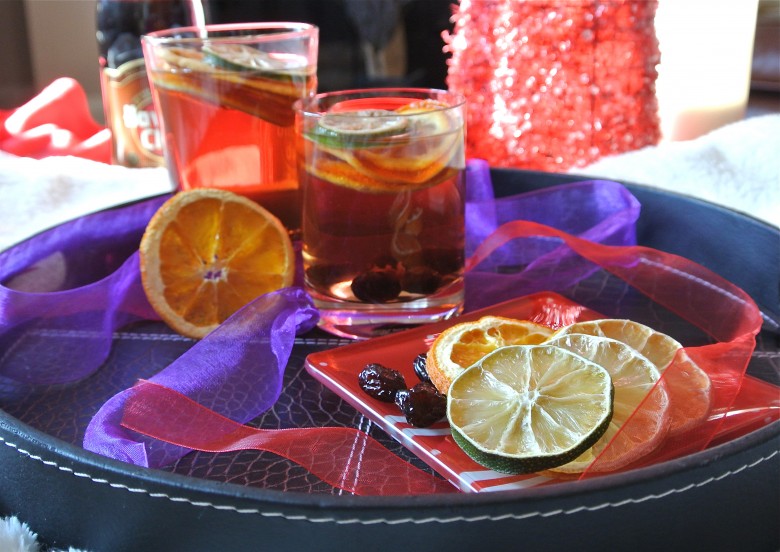 As we get deeper and deeper in the winter weather (I know, I'm sorry), what better gift to give than silky smooth lips? This easy homemade lip scrub helps soften your lips with exfoliating brown sugar, uplifting peppermint oil and moisturizing coconut oil. Pack it up in a cute tin or a small mason jar. Add in a bit of green food colouring to make it pop.
Ingredients
1 1/2 tsp coconut oil
2 tsp honey
4 tsp brown sugar
5 drops peppermint oil
Instructions: Combine all ingredients in a small bowl until well mixed and store in a small resealable jar. Head over to Well.ca to get everything you need!
Image via Love Grows Wild
Everyone loves a photo book made by you but do something different and create a recipe book full of family favourites. Try and sneak each person's favourite recipe and add in your own family photos, memories, quotes and inspiration. BLURB is a great site to use to create your book that has beautiful templates and you can order multiple copies for everyone in your family.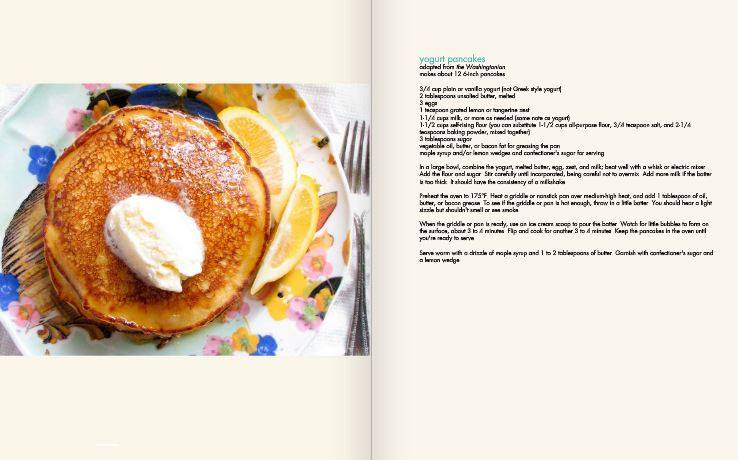 The benefits of Matcha Green Tea  is well documented for centuries but did you know it's more than just a tea? The anti-oxidants in Matcha is also great for skin and you can also create your own beauty masks as pretty gifts for your sisters and girlfriends. I've gone to DAVID'S TEA to pick up a tin, matcha spoon and included a nice face towel tied up with a recipe for the perfect facial mask. For a soothing and hydrating cleansing mask use 3 matcha spoons of powder, 4 spoons of plain organic yogurt, and 2 spoons honey. Mix well and spread evenly on the face. Let sit for 15 minutes and rinse off. Note: David's Tea has a variety of Matcha sold by the weight.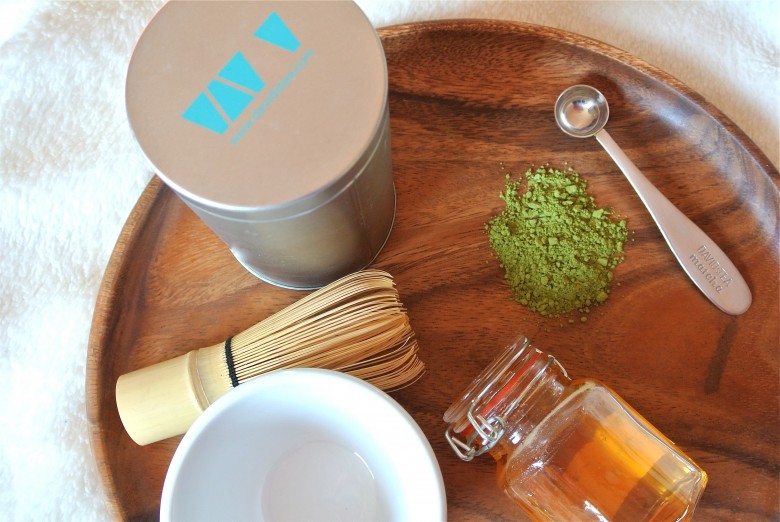 DIYers love doing everything themselves right to the wrapping and finishings. Personalizing and creating your own stylish gift tags and note cards or incorporating artwork by the kids is fun. Pencil colouring is very on trend now even for adults so how about creating and printing off your own designs for the next get together so everyone can get in on the action? With endless possibilities it's a good idea to invest in a great printer for home use. EPSON'S Expressions Home Printers are compact and are ideal for DIY and families. The XP-830 Small-in-One Printer is idea for it's versatility and quality. You can even print directly from your a tablet or smartphone with, or without, a router at home or on the go.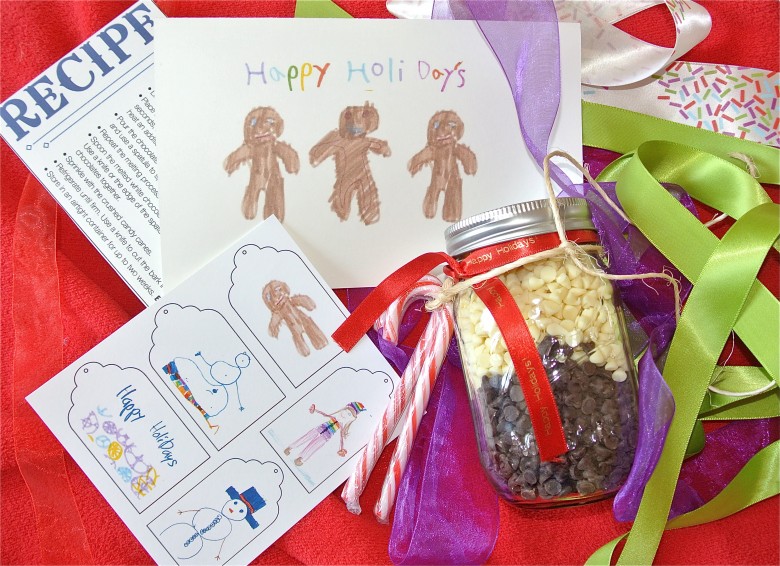 An 'Anything Goes Cookie Base' in a jar is ready to go for any home chef that's pressed for time or the non-baker who still loves participating in their office cookie swap. Prepare the cookie jar with the dry ingredients from your favourite cookie recipe and add in a few favourite toppings (think nuts, chocolate, candies) to give the base a twist. Be sure to write up the recipe and include it with your cookie base jar.