And just like that, the temps are below zero. Oh joy, my favourite season is here. *rolls eyes*
I love an infinity scarf. So much, I force them on my darling husband as well – they look amazing on him, and they're as cozy as all get out. So when I spied this one a few months back (in that infinitely wearable teal colour, to boot) I snapped it up for him. And it's so damned wonderful, I keep opening his drawer and pulling it out to wrap around my own neck almost every single day. What can I say – I'm a giver.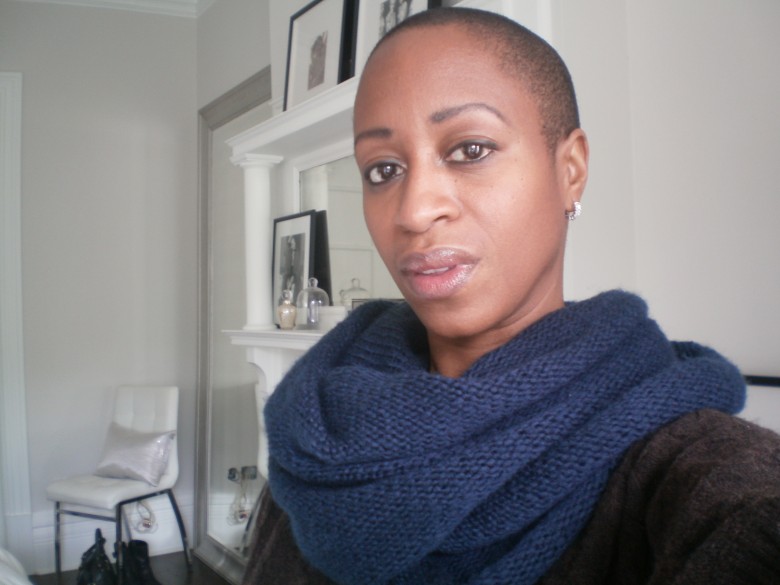 It looks plain old blue in this pic, but I assure you, it's much more delicious looking in person. And soft to the tough. And can I help it if it goes with everything else I own? Because teal is just such a magnificent colour and its adorable on everyone on him on me? I mean, really. And you know I'm not all about dead-on matches with things, but when things work? They work.
I also regard this scarf as I do Bruce Willis' dimpled smirk: it's both mildly amusing and intensely comforting.
I've had this cable-knit sweater for close to one hundred years, and it's still perfect. The deep v-neck has a tendency to embellish the boobie area, but I reckon that's not a bad thing when you're covered in all the other places. Moderation, yo. The only thing un-perfect about it is it's hard to stuff their wide bat-wing sleeves into coats. Play your sad trombone for me now. Womp-womp.
Teal cords. Because, teal. And because, cords. Did I say it's become winter outside all of a sudden and that it's my favourite? *rolls eyes again* Thankfully, cords are cozy. And thanks to all that dumb non-exercise I've been doing, these skinny cords I picked up from Forever 21 last season (or so) still fit. Okay, and they also have a huge amount of stretch in them, so I'd be pulling them on over my ass anyway… but they look alright. Yay for me.
PS – socks with stripes = happiness.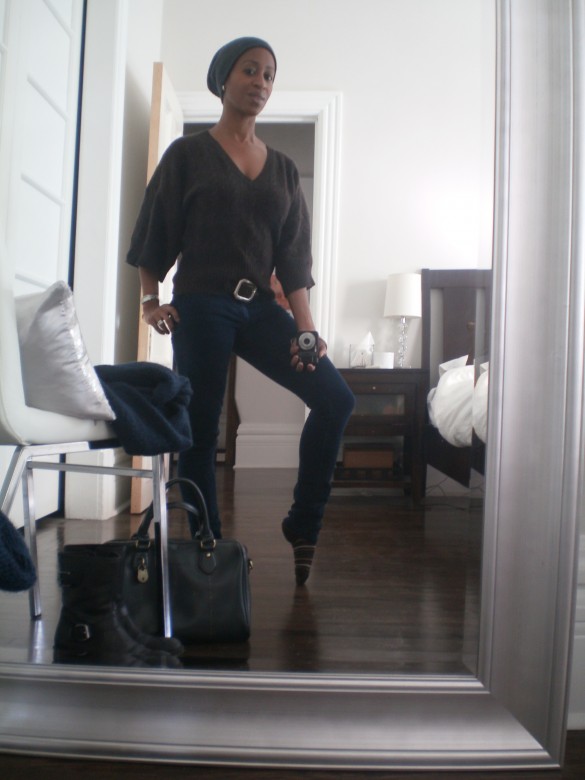 Have you broken out your cords yet? WHAT ARE YOU WAITING FOR??!
grey slouchy toque – Forever 21 Men's, $8
cable-knit v-neck sweater – Bedo (ancient)
skinny cords in teal – Forever 21 (not new)
infinity scarf in teal – Little Burgundy, $25
jaunty teal handbag, David Jones – Winners (last year)
black moto boots, Semia, Enzo Angiolini – Nine West