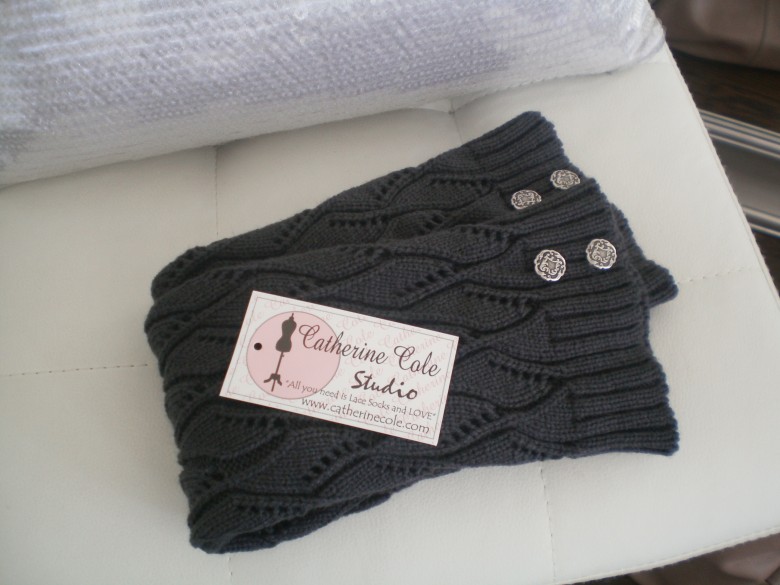 Winter is here in full force, like whoa. I'm not sure if I've even mentioned how I feel about this kind of cold weather, but in case I've not been clear, I HATE YOU, WINTER. With some passionate expletives at the end, most of them beginning with the word, muther.
It's so cold outside, it hurts my feelings.
But around my birthday, I received a package in the mail – a gift from fox – which was really for Christmas, but since I have no patience to speak of (if I was a cat, my obit would read "death by curiosity") I ripped off the wrapping and ribbon straight away, and found this gorgeous pair of leg warmers…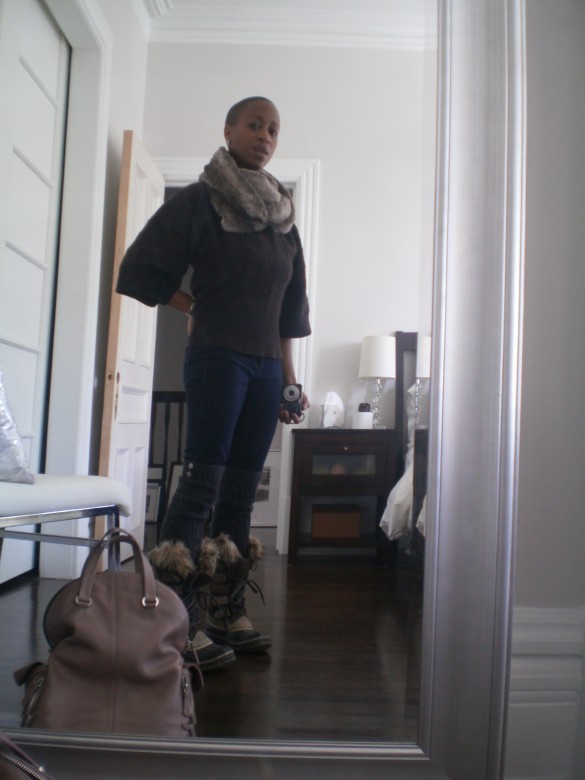 Holy balls, are they ever good. And timely!! They are cable-knit with a tiny silver button detail that I just LOVE! Gosh, they're gorgeous… and they totally do their job. I've worn them every single day since the sinister weather has fallen upon us, except for one morning, and that was the most unpleasant walk to school I've had yet this year… I could feel frostbite setting in. Thank goodness for these knitted goodies, which I wear up high over my knees – thank you SO MUCH, my fox! You know who you are…
They're the perfect shade of minky brown-grey, and they go with everything I own (including my super-unsexy Sorels) and even better is when I wear them on bare legs with a wrap-style sweater and not much else. You know – post hot tub. Or pre-… other things.
Meow-meow.
cable-knit leg warmers – Catherine Cole Studio, Etsy (a gift from a fox)