Contest is now closed. Thank you for entering.
Food and wine lovers you won't want to miss the first ever Toronto Food & Wine show that will bring together the best culinary talents from across the continent to the Evergreen Brick Works this September. Over three days, guests will experience, sip and savour some over 130 vendors and take in live cooking demonstrations from some of the most popular chefs today.  Not to be missed at this year's inaugural Toronto Food & Wine Festival. 
MIELE CELEBRITY STAGE: offer guests the chance to find the hottest food celebrities and lifestyle experts on stage. Live cooking demonstrations will feature some top named chefs including Curtis Stone, Tyler Florence, Gail Simmons, Chuck Hughes, Roger Mooking, Mark McEwan, Antonio Park and more. This fully functional kitchen stage will be outfitted with every chef's dream from Miele.
GRAND TASTING PAVILION presented by PC Black Label: Explore and taste an incredible selection of local foods, restaurants, wines, beers and spritis in this open-air pavilion. Over 130 stations to sample the best in the city and beyond.
EXCLUSIVE CHEF SERIES presented by Cuisinart: This once in a lifetime experience gets you up close and personal to cook alongside celebrity chefs on state of the art equipment. Chefs like Curtis Stone, Chuck Hughes and Tyler Florence will share their kitchen tips and tricks. While you ask all the cooking questions you want!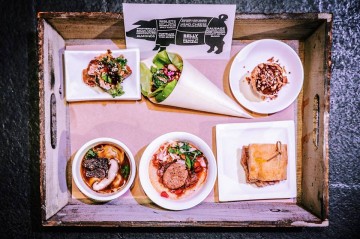 COCHON 555 North American Tour: This is the first time for Cochon 555 will bring this epic event to Canada. The Heritage BBQ is a friendly competition between 5 chefs cooking whole whole pig for a group of 20 celebrity judges. The event will also showcase top chefs using  a variety of grilling styles from Hibachi, Asado, Korean BBQ, Char Siu, Braai, Satay, and Barbacoa. Old and new world cooking techniques will be showcased. Guests here will taste food that celebrate chefs, farmers and pork enthusiasts. the nose-to-tail event is North America's top  global BBQ experience featuring more than 40 chef-prepared dishes for guests to enjoy. The EPIC DINNER is a pork bliss dinner featuring five Canadian chefs working with five American chefs ceelbrating the relationship between the farmer, forager and chef.
CHEF'S TALKS SERIES: Some of the most exciting chefs visit and will share their culinary journeys with the audience. Chef will share how they got into the business, who inspired them, and their personal food stories in a casual conversational setting. Chefs include Daniel Boulud, Rob Gentile, and Food & Wine Editor-in-Chief Dana Cowin.
There are many other events happening during the show and definitely one not to miss for foodies!
The Food & Wine Festival takes place at Evergreen Brick Works, September 18-20, 2015. For more information, please visit torontofoodandwine.com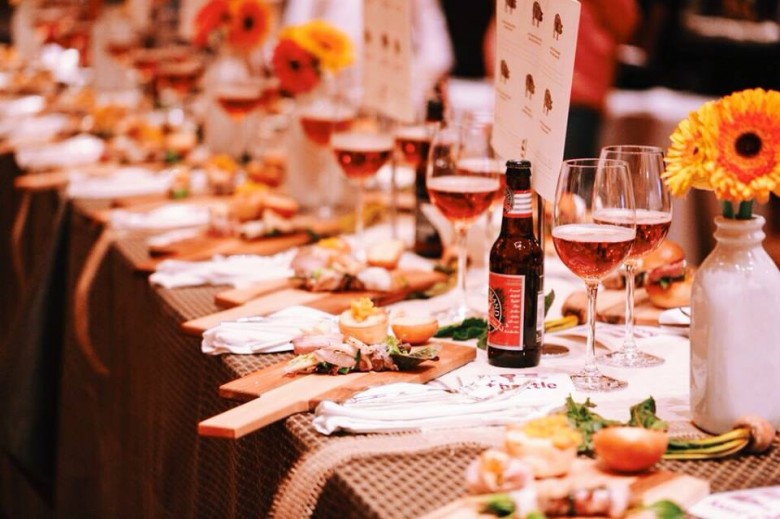 CONTEST:
We've got one pair of admission tickets to giveaway! To enter, simply fill out the form below.
Contest closes September 12th. Winner will be selected at random from all eligible entries. Please read the Rules and Regulations before entering.