Here at UrbanMoms, we were really thrilled to support several charities over the holiday season. We were particularly excited about our involvement with Rice Krispies Canada's annual Treats For Toys program. The program had families make Rice Krispies Treats and shaped them into toys. Did you take part in the fun?
The holiday campaign encouraged people to upload their toy shaped creations on the official website or onto social media. For each upload, Rice Krispies donated $20 to the Salvation Army's annual Toy Drive. There were 1,086 entries on the official website and more on social media as the country had #TreatsForToys trending a few times! That's a lot of toys, my friends!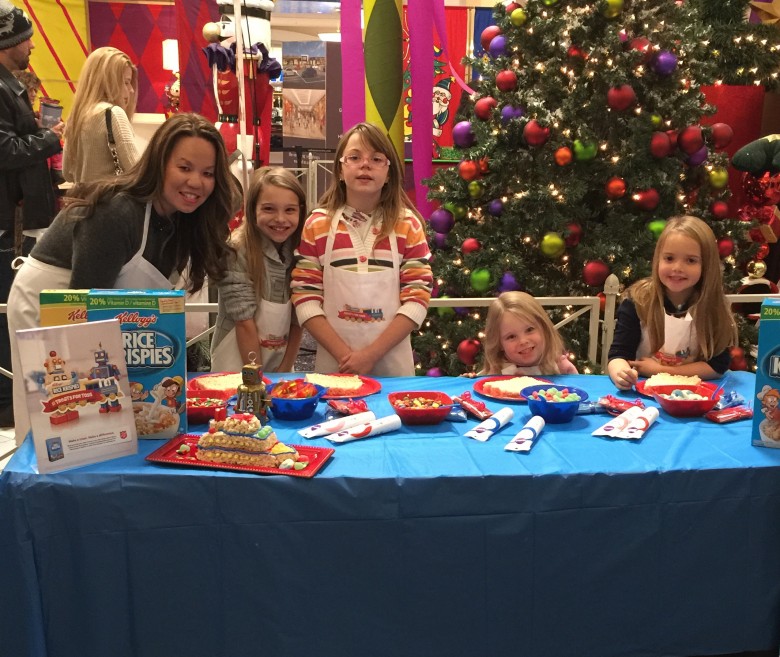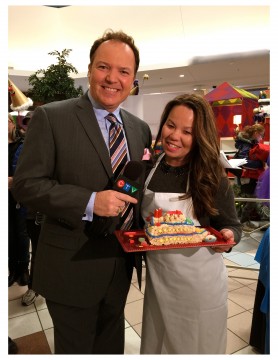 We here at Urbanmoms were honoured also to be chosen to be one of three national media spokespeople to help spread the word on television too—we even appeared on CTV National News with Tom Brown, twice! Yay!
But what we really loved about this program that put the smile on so many kids' faces! We had a blast making treats to upload with hundreds of kids… seriously! It was a great charitable activity even with the youngest kids!
Giving has to start somewhere, right?
If you want to see what cool creations were uploaded, visit ricekrispies.ca
Now I know we're all looking for fresh new recipes now too… I'm trying this one next!
PACK-AND-GO CEREAL BARS
Ingredients:
375 mL (1-1/2 cups) Rice Krispies Cereal
375 mL (1-1/2 cups) Kellogg's Corn Flakes cereal
375 mL or (1/102 cups Crispix Krispies cereal
500 mL (2 cups) mixed dried berry fruit or trail mix
125 mL (1/2 cup) sweetened shredded coconut
150 mL or 2/3 cup packed brown sugar
75 mL or 1/3 cup corn syrup
50 mL or 1/4 cup liquid honey
1 mL or 1/4 tsp salt
2 mL or 1/4 tsp vanilla
Directions:
In large heatproof bowl, stir togehter Rice Krispies, Kellogg's Corn Flakes, Crispix Krispies, dired berry fruit mix and coconut.
In a saucepan, bring brown sugar, butter, corn syrup, honey and salt to boil over medium-high heat, stirring often; boil, stirring constantly, until foamy, about 2 minutes. Remove from heat. Stir in vanilla. Let stand for 1 minute. Pour over cereal mixture, stirring to coat evenly.
Scrape into parchment paper-lined or greased 13 x9 inch (3.5L) metal cake pan, Using greased spatula, press firmly into even layer. Let cool completely. Cut into bars.
Makes 24 bars.