Love to eat? Love to try a few new dishes? Food Festivals are the perfect way to explore different cuisines and they happen all across the country! It's great for serious foodies but also for those who want to try something different. I like it because it means we can often just buy tasting portions and try many things without committing to a full plate (particularly for picky eaters). Our kids love food festivals for the variety and the experience. Here in Toronto, there are many great family-friendly events happening this summer…
MAC 'N CHEESE FESTIVAL: June 2-4 (Ontario Place)
Cooks, chef, and food innovators are descending upon Ontario Place for the third year running—there will be over 50 variations of mac and cheese in 2017. The festival runs for three days in Toronto and is set to feed 40,000 hungry foodies with the ultimate comfort classic. Even if you're not a mac and cheese lover—and really, what the heck is up with that?—there's plenty to see, do, and most importantly, eat. The festival has added an entire Cheese Market, plus last year's craft brewers, wine makers, and carnival games will be returning. The Kids Village will keep little 'uns amused, featuring Medieval Times, marshmallow fire pits and more.

TASTE OF TORONTO FOOD FESTIVAL: June 15-18 (Fort York)
The large array of summer flavours wafting through the air will bring your nose right to the Garrison Common this June. This annual event only features the best of the best—with the latest Toronto restaurants serving their signature dishes, world-class chefs giving cooking demos, live entertainment, and over 60 food and drink exhibitors to explore.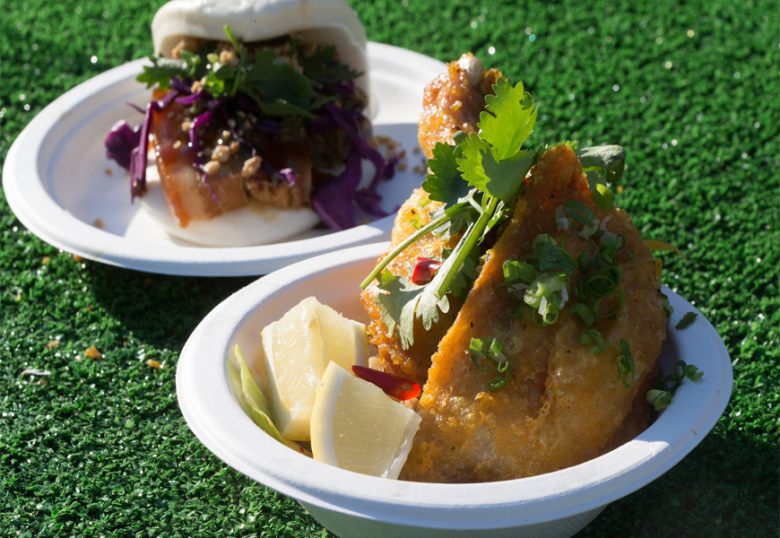 TORONTO VEGAN FOOD AND DRINK FESTIVAL: August 19 (Fort York, Garrison Common)
The vegan food scene has gone from strength to strength of late in Toronto. So it seems only right that there's a food festival to match the city's appetite for some delicious vegan fare. Last year's festival saw Doomie's Home Cookin serving up their famous Vegan Big Macs, but that's about as close as you'll get to the real thing—every food and drink item sold within the festival is 100% vegan, so there's absolutely no chickening out (pun intended).
PANAMERICAN FOOD FESTIVAL: August 12-13 (Yonge-Dundas Square)
Experience real flavours of the Americans here showcasing food, products, music and dance that represent the cultures and diversity of 42 countries, including North, Central and South America, and the Caribbean. This year's focus will be on Canada in Pan America. Family-friendly cultural activities, food competitions and lots of entertainment will enhance this outing.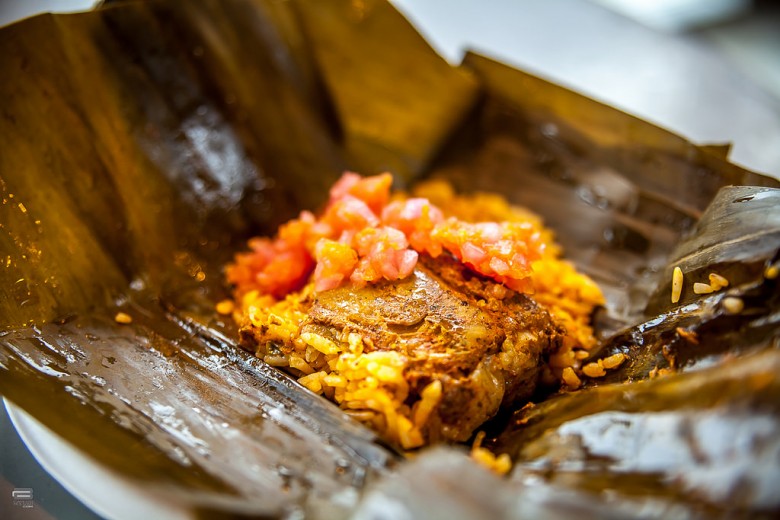 RIBFEST: June 30-July 3 (Etobicoke Centennial Park)
Kick off summer with one of the most anticipated food festivals of the year. There something for everyone at Ribfest: rides, live music, a Kids Zone, entertainment, and—of course—tons of delicious food. The Ribber Lineup this year includes Billy Bones BBQ, Gator BBQ, and Uncle Sam's BBQ. Plus, this year only there will be a special fireworks display on July 1st for Canada's 150th Birthday.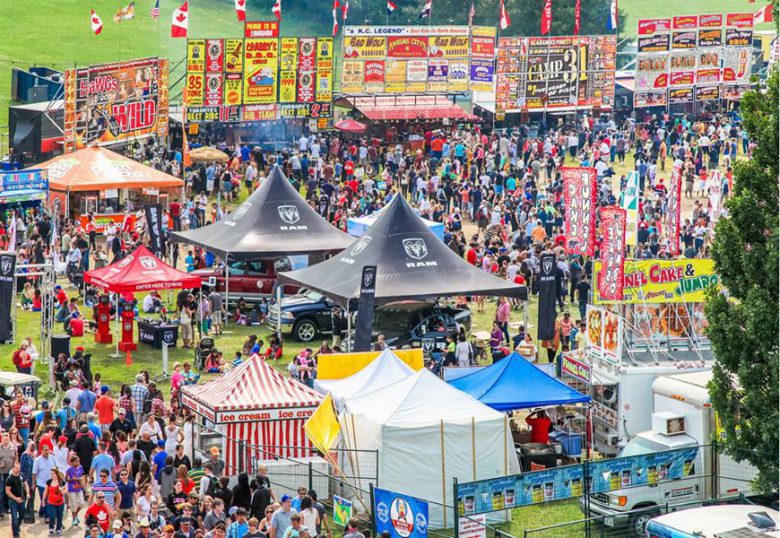 T&T WATERFRONT NIGHT MARKET: August 11-13 (185 Cherry Street)
Asian night markets are very popular and there are several happening in Toronto and the surrounding GTA. This one is accessible by car and public transit and the waterfront makes it a popular destination. The outdoor culinary experience features a mouthwatering selection of Asian themed street food. The festival itself is multicultural, bringing entertainment and activities for multi-generational fun. Go bold and try Takoyaki (octopus balls), curry fish balls, and sweet shaved ice! Our favourites! Stinky tofu for the brave.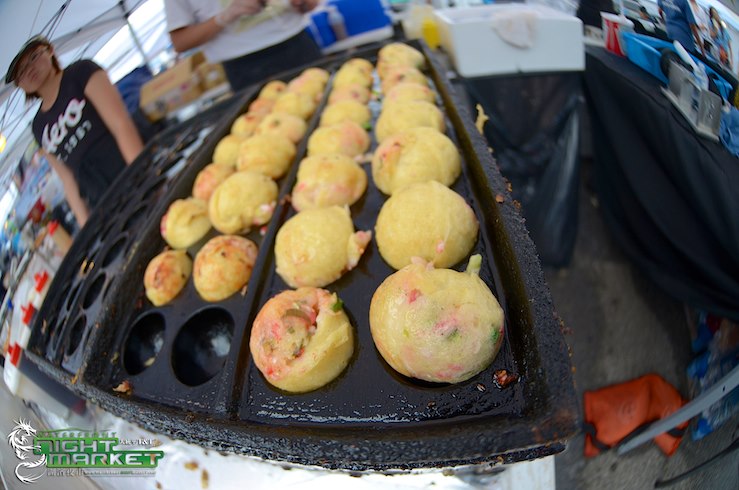 KRINOS TASTE OF DANFORTH: August 11-13 (Danforth Avenue)
Celebrating its 24th year, this festival celebrates Greek heritage and food as well as the multicultural nature of the city. The BBQs are sizzling all weekend long with many Danforth restaurants participating. This area is great to visit any weekend but during the festival, the street is only open for pedestrians and a real magnet for food lovers. Bring the kids to the Toronto Star Kids' Fun Zone and Sports Zone, and check out the different stages for great music and dance performances.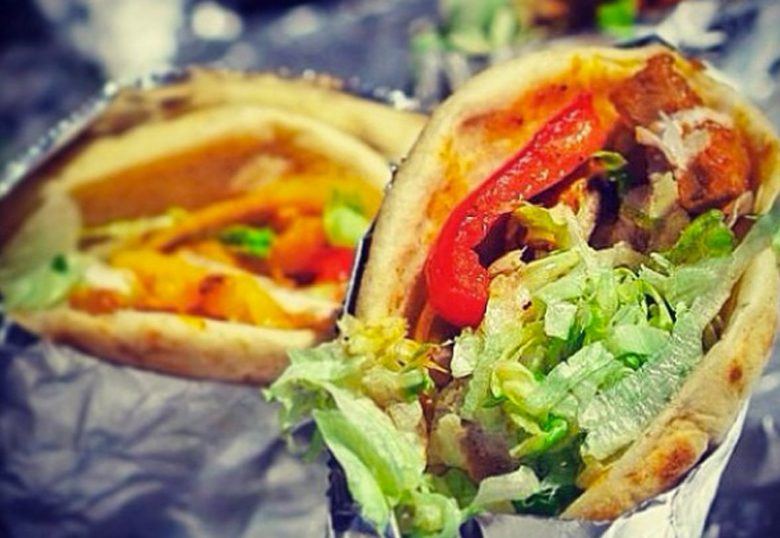 TORONTO FOOD TRUCK FESTIVAL: August 4-7 (Woodbine Park)
Sample some of the city's best mobile food kitchens in one place! Great trucks to check out include Busters Sea Cove, Fidel Gastro's, Alfies Lemonade Truck, Gorilla Cheese (gourmet grilled cheese), Sweet Spots Ice Cream and many more!  Alongside the trucks you'll also find live music and a children's village. Take time to sample farm fresh food and organics and browse through the Marketplace filled with vendors and artisans.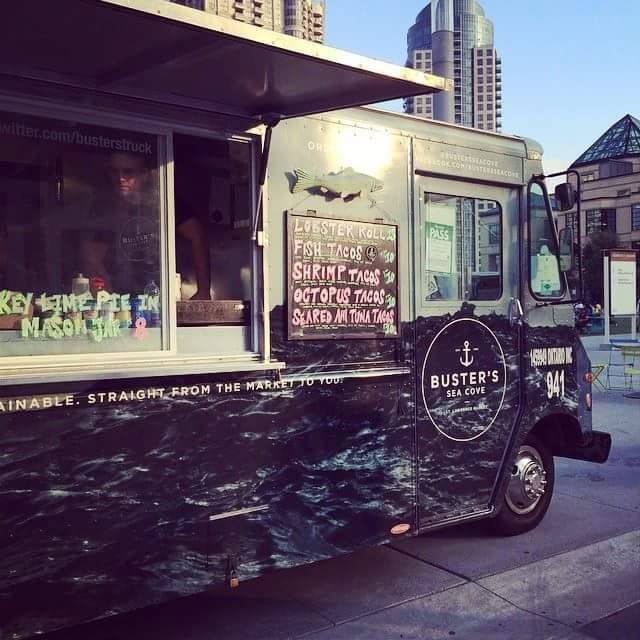 TIPS:
Wear comfortable closed-toed shoes as there are often crowds all concentrating on the food and not where they are going.
Go earlier if you're bringing the kids as some food festivals, like night markets, get super busy. Seriously.
Go hungry but be patient. Lineups are inevitable.
Go to where the long lineups are moving slowly. Why? It's often popular for a reason but you want to ensure the food is cooked properly without rush.
If you don't know what it is, ask! And if you have any food allergies or dietary restrictions make sure you inquire.
Know where the washrooms are.
Got any other favorite food festivals? Let us know in the comment section below!