As a mom with pretty high anxiety, I try really hard to not sweat the small stuff. I also try really hard to appreciate the little things. One of those things that I am grateful for is the fact that all three of my children arrive at school each day with full bellies. Our mornings can be crazy trying to get three of them out the door fed, clean and backpacks full of required items.
It's heartbreaking to think of children walking into school with a growling tummy.
Where's my toothbrush?
I can't find my socks! I just had them!
Did you empty your lunchbag yesterday?
Where are all the lunch containers?
Is the dishwasher clean or dirty?
Where's my hairbrush?
Eva put a dress on. Leggings aren't pants.
Did you clean your teeth?
Change your shirt, you've got toothpaste all over it now.
I can only find one shoe!
Where's my agenda?
Cam has to be out the door by 7:45am to catch his bus so he often takes his breakfast to go. We've been on a smoothie kick for the past few weeks and I really like that we can pack a whole lot of goodness into that chug bottle. Unfortunately, we don't really have a lot of time to sit and chat, especially now that he's busy making his own lunches. But on the flip side – he's making his own lunches.
Cuyler starts the day the only way people should – with bacon. Usually with a gluten free waffle. Sometimes with a scrambled egg.
Eva's choice for her morning meal is usually a bowl of cereal and a yogurt.
They sit at the breakfast bar while I finish up lunches. Sometimes they fight. Most times Eva chitters about classmates or upcoming events she's excited about (library day, dance…). Cuy asks trivia questions – mostly about The Wiggles *sigh*,  or tells jokes.
It's something that takes effort but it's just not an option to not eat breakfast. I feel like if it's something they have to rush through then they won't bother. I like to connect with the kids and I think that small window off connectivity between us is a great way to set the tone for the day. The best way to have a great day is to start it off that way.
Don't get me wrong – this place can be pretty nutty in the mornings, but there are about 5 minutes hidden amongst the chaos where it's not. Where they're sitting. Filling their bellies, nourishing their bodies. Connecting with me and each other.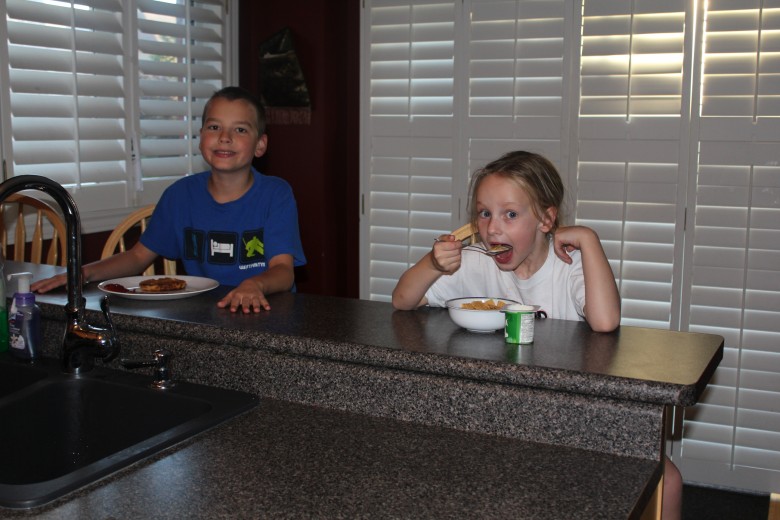 And it's lovely.
NIVEA's donation will contribute towards helping to feed 130,000 Canadian children.
Now if only I could find time in there to feed myself…I try to eat something quick before heading to work. There's nothing quite like walking into work with a growling stomach.
It's heartbreaking to think of children walking into school with a growling tummy. Did you know that 1 in 7 Canadian children live in poverty and are at risk of starting the day off with an empty stomach?
NIVEA recognizes the importance of starting the day off with a healthy breakfast and have proudly partnered with The Breakfast Club of Canada, donating $25,000.
NIVEA's donation will contribute towards helping to feed 130,000 Canadian children. That makes me a proud supporter of NIVEA (my faves: Express Hydration Hand Lotion, SOS Hand Cream and Soothing Care Lip Stick).
To learn more, visit NIVEA's facebook page and help spread the word!
This partnership doesn't simply provide a meal. That breakfast provides fuel for better learning thus a better future.
What a gift to those in greater need.
Want to WIN a NIVEA and Breakfast Clubs of Canada Prize Pack? To enter simply comment below and answer this question, "Why is breakfast time important in my family?"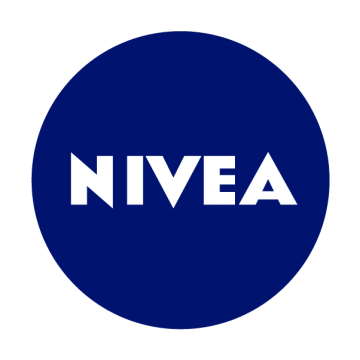 This post was sponsored by NIVEA. All experiences and opinions are my own.