Do not let the title fool you; there is more than just apple pie and more than just one trail on the Apple Pie Trail.  In fact there are at least six different mini trails in the area surrounding Blue Mountain that make up the Apple Pie Trail, including trails in Collingwood, Beaver Valley, Meaford, and Thornbury. And while each is unique, each eatery on the Apple Pie Trail has two things in common: at least one signature dish that uses locally- grown apples.
Exploring the Apple Pie Trail is only one of the many unique adventures available through Blue Mountain Resorts and can be as short as one perfect meal or two full days of culinary bliss.  However, a typical explorer can expect to spend about half a day checking out part of the trail. Which is about how much time Sonya and I spent in Collingwood on our most recent food adventure.
We began our journey at the Collingwood Cooking Academy where local celebrity chef, Phillip Tarlo gave us a tour of his Bed & Breakfast/culinary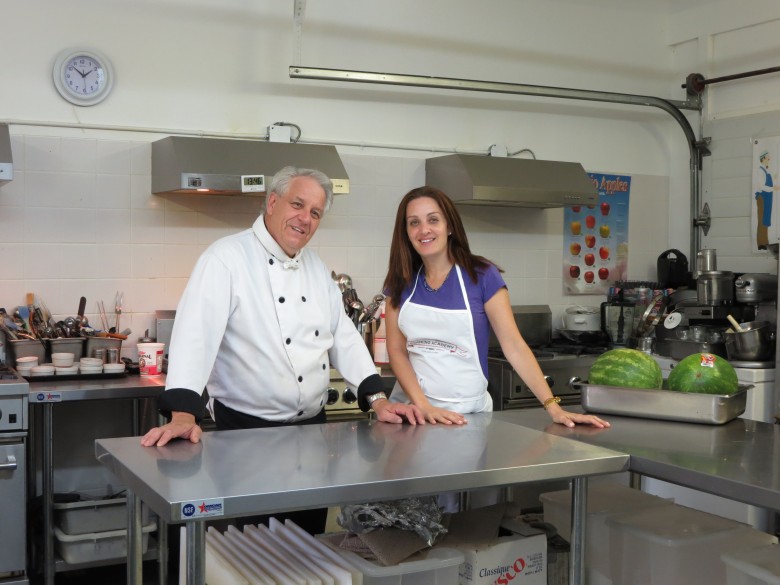 estate before talking us through a typical cooking class.  Chef Tarlo is open year-round by appointment and is available to teach larger groups, such as a "Girls Night In" or smaller, more intimate classes, such as "Date Night".
After leaving Chef Tarlo's kitchen, we headed to the quaint village of Collingwood where we sampled no less than 4 different apple-based dishes.  Here are some of the highlights.
Stop One:
Stop two:
Stop three:
Stop four:
And finally, a souvenir:
Overall, our afternoon on the Apple Pie Trail was awesome.  And delicious. And I could've spent way more time there-along with the other stops on the trail.  When I do go back, I'll make sure to remember the following:
1. Bring cooler bags in my car to store all the goodies I buy.
2. Try not to go on a Monday; it's normally their slowest day and thus, some of the shops on the trail may be closed.
3. Wear comfortable shoes, my Thanksgiving pants, and go hungry.
For more information check this out: http://www.applepietrail.ca/
I was not compensated for this post…unless you count a couple of mouth-watering samples along the trail.