The BBQ may be hubby's domain but I'm usually on dessert duty… one of my favourites. I recently visited Le Dolci Food Studio — a quaint little bakery and studio kitchen located across the street from the Trinity Bellwood park in Toronto. I've taken their macaron making class in the past and adore their space. While I was there I indulged in their other heavenly treats and wanted to learn more about the shop. Lisa Sanguedolce, owner and founder of Le Dolci, is a passionate foodie who started  from her tiny kitchen in her London, U.K. flat with an oven that could hold one baking tray at a time. Lisa started London's first and only weekly cake club where she delivered freshly baked goods to busy professionals every friday. Lisa then expanded to host culinary classes at her close friend's deli in Notting Hill and from there the business snowballed and eventually Lisa decided to move back to Canada and here we are!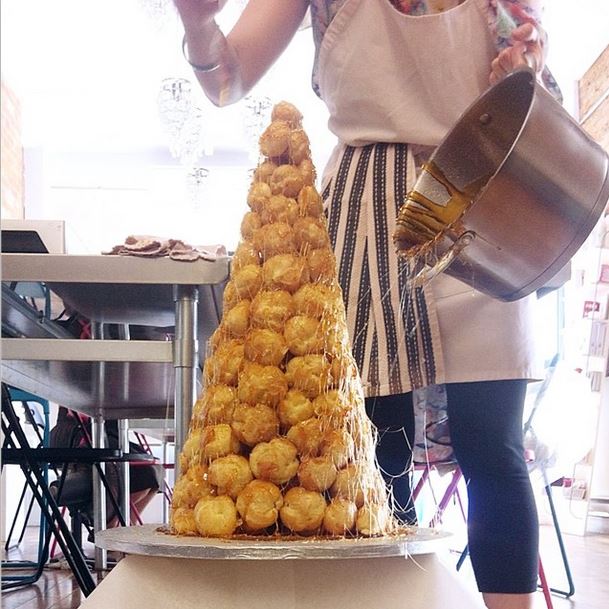 How do you keep summer entertaining simple?
During the hot and event-filled summer months, keep entertaining simple by not creating a fuss over your menu or decor and make the most out of the outdoors. The simpler the better, always make sure you have refreshing drinks on ice to serve guests, and prepare in advance — you can never go wrong with bite sized menu options. Le Dolci's Mini Lemon Meringue Pies, are easy to serve (and make!). A bonus is they're presented in a mini mason jar, which is very trendy and tasty end to a wonderful evening.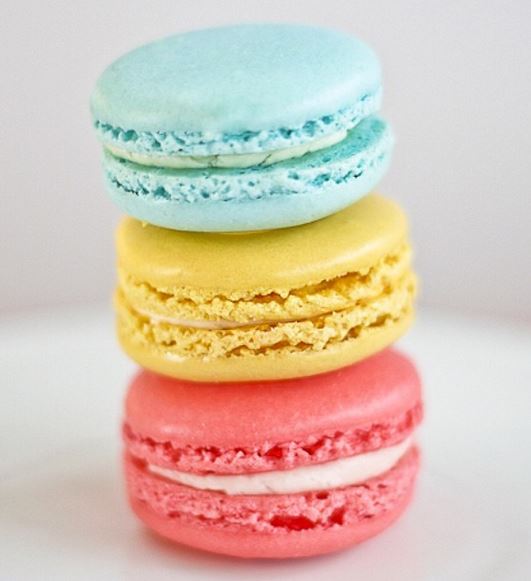 Summer is a time when so much fresh, local fruit is available. Do you have any quick fruit-friendly ideas that kids can help make?
Fresh fruit popsicles are easy to make and a tasty treat that the whole family can enjoy! You can use local fruit such as strawberries and blueberries to create these delicious desserts! Best part is children can do most of the work all on their own because they don't require any hot appliances!
Your Favourite summer desserts?
I love our Summer Strawberry Cake, it's the perfect grand finale for any summer party. It's elegant and an impressive treat for the eyes  AND the taste buds!
Any fun upcoming classes for us to learn how to make dessert with you?
Le Dolci will be offering a new and exciting soufflé and marshmallow class. We're also offering a Kids Summer Camp! Taking place Monday, July 14 – Friday, July 18th. The camp includes pasta making, candy creating, doughnut class, ice cream making, and mini pies and tarts.
Here is  Lisa Sanguedolce's Mini Lemon Meringue Pie recipe for you to try!
Mini Lemon Meringue Pies (for 6 jars)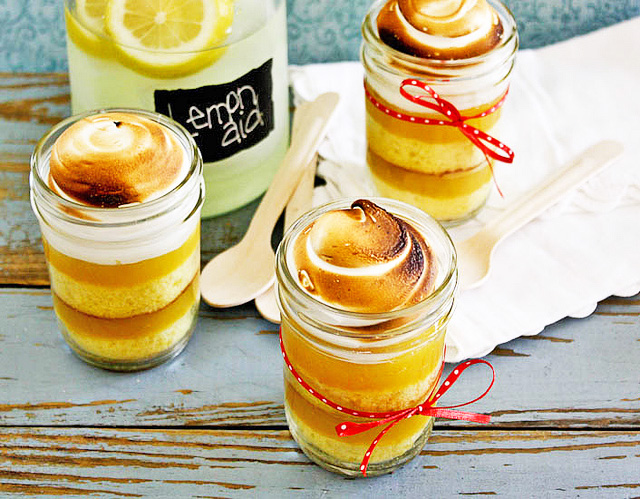 Ingredients:
8 egg yolks
1 cup of sugar
160 ml lemon juice
2 tbsp butter
3 cups graham cracker crumbs
18 tbsps melted butter
Directions:
1. Mix eggs, sugar & lemon juice in a pot.
2. Whisk over the stove until it starts lightly bubbling, cook for another 1-2 minutes.
3. Pour into a new container and add the butter. Mix with a spatula until well combined.
4. Tightly seal with cling film and refrigerate until cold and set.
5. While you're waiting, prepare the graham cracker crumb bottoms. In each jar mix together 1/2 cup of graham cracker crumbs with 3 tbsps of melted butter, mix well and pat down at base of each jar.
6. Spoon in the lemon mixture on top of graham cracker crumb mixture and return to fridge until ready to serve.
OPTIONAL: Add a dollop of your favourite whipped cream on top for an added treat!
On a side note, we're also excited to learn that Le Dolci has introduced a delicious assortment of "Free From Gluten" line of treats available in the bakery!
Main image via Confessions of a Cookbook Queen
Other images from Le Dolci's Instagram