Did you know that the humble olive is the world's oldest fruit? And Olive Oil is a real fruit juice – the result of the simple pressing of the olives. Its origins are ancient and the olive oil tree is very much a part of the Mediterranean landscape. The Olive Tree also represents peace, wisdom and prosperity. Thousands of years ago, the first doctors of ancient Greece used olive oil for cures and treatments. This continues today for all ages.  In Italy there are about one million olive oil businesses. In fact, for many parts of Europe it is the major source of income.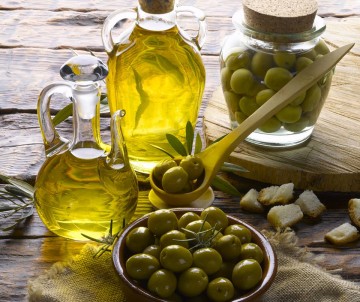 It's rich in antioxidants that help with absorption of vitamins and nutrients into our digestive systems. In addition to proven health benefits, Olive Oil also enhances the flavour and aroma in recipes. You may be interested to know that olive oils vary in taste depending on the region it was grown and produced. If you've ever had a chance to experience an olive oil tasting you know that the olive oil can take on sweet, delicate, fruity and even peppery notes naturally.
At the recent "Flavor Your Life" event, food journalists were invited to get in the kitchen to create a delicious lunch with Bellucci Premium Olive Oil. We had the opportunity to taste the difference between a variety of oils and learn more about the rich history of the olive. You can learn more about olive oil at www.flavor-you-life.com 
Here is an easy recipe that will come in handy for everyday desserts or when you have guests over…
OLIVE OIL GRAPE CAKE
Ingredients: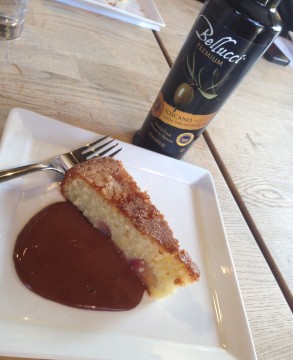 2 eggs
3/4 cup granulated sugar
1/3 cup extra-virgin olive oil
1/4 cup unsalted butter, softened
1/2 tsp .vanilla
1 1/2 cups all-purpose flour
1 tsp. baking powder
1/2 tsp. salt
1 1/2 tsp. grated lemon rind
1 1/2 tsp. grated orange rind
1 cup dessert wine (vin santo, moscato, Riesling or vidal)
2 cups small seedless red grapes
Instructions:
1. Preheat oven to 350 degrees F.
2. Grease a 9-inch springform pan and line the bottom with a piece of parchment paper. Grease paper. Set aside.
3. In a bowl, beat the eggs with all but 2 tsp of sugar until light; beat in butter, oil and vanilla until smooth.
4. In a separate bowl, whisk together flour, baking powder, salt and baking soda; whisk in lemon and orange rind. Stir one-third of the mixture into the egg mixture, followed by half the wine, followed by another third of the flour, followed by the other half of the wine, followed by the last third of the flour. Scrape batter into the prepared pan and smooth out the top.
5. Bake in the centre of the oven for 10 minutes. Sprinkle with grapes and remaining sugar. Bake another 45-50 minutes until the cake is deep golden.
6. Let cool in pan on a rack for 5 minutes. Run a knife around the edge and release it from the pan. Let cool completely. Serve with fresh ice cream or gelato.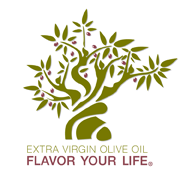 Recipe provided by My Place for Dinner Cooking School at St. Lawrence Market where this event took place. The event was supported by the Italian Department for Agriculture, the European Union, and Unaprol (the Italian association for olive growers and olive oil producers).