There may still be a mound of snow on my back deck, but last weekend the sun was warm enough that my husband and I could take five, and sit back there soaking up the rays. The warmth of that sun brings promise of sunny days at the cottage and warmer temperatures.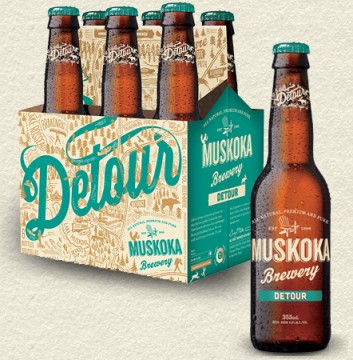 Just in time for the coming of spring, Muskoka Brewery has introduced a new beer to their microbrewery fleet. Their newest brew is Detour India Pale Ale (IPA). Detour's fine tropical fruit aromas and fresh finish are built for easy drinking with a unique taste twist; a gateway to IPA enjoyment.
"We wanted to create an approachable IPA; a beer that embodies the taste of adventure, showcases the skill that is craft brewing, and is both refreshing and easy-to-drink," says Gary McMullen, Head Brewer and Founder, Muskoka Brewery. "Detour does just that it's an IPA for beer drinkers who want a taste of something new and different."
Muskoka Brewery is nestled in the heart of Muskoka, and handcrafts premium beers as unique and refreshing as the region they're from.  It's one of the fastest-growing craft breweries in Canada with an award-winning beer portfolio and the spirit of the Canadian outdoors.
We're still a few months away from heading to Muskoka, but for now we've found a way to bring the taste of Muskoka to us.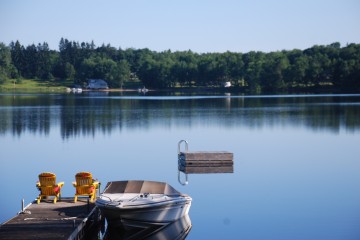 Enjoy your first Detour, now available in The Beer Store and LCBOs across Ontario. Detour is sold in packs of six 355mL bottles for $13.65.