I grew up as a "teacher kid", which meant I went to the school where my mom taught. I was there before and after school every single day and often didn't leave until 5 pm when mom finally called it a night. I can remember desperately scavenging in her classroom for food once the afternoon bell rang. My friends who went home got to have daily snacks, and those who headed to daycare were also greeted with some sort of a treat. I was so jealous.
Now, I work from home and have a school-aged child and also watch my nephew during the week. I can still remember the "hangry" feeling I encountered day after day, and thus I try to provide wholesome treats that also happen to be delicious. Today, I am sharing some of our favourite after school and on the go snacks.
Smoothies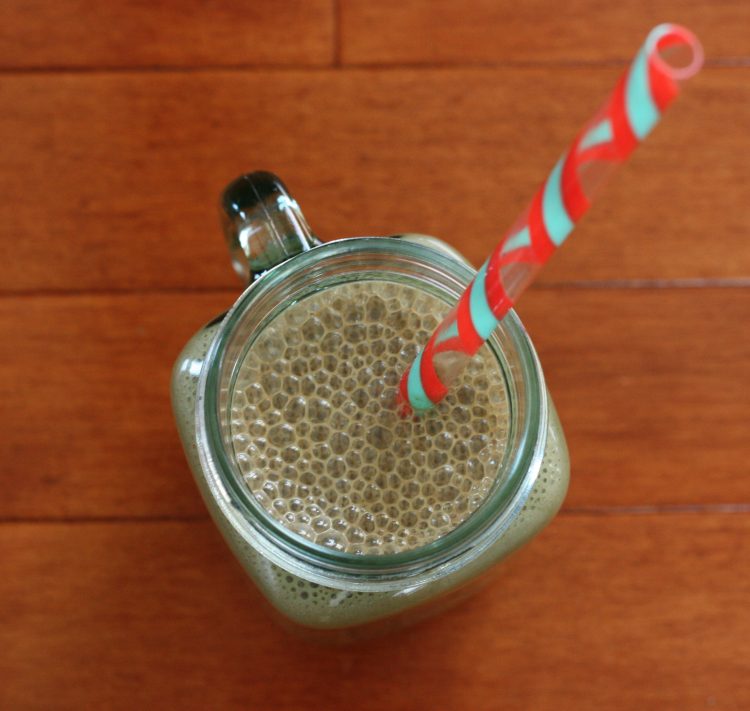 Smoothies are so versatile because they can be adapted to anyone's preferences and dietary needs. If someone is dairy-free, nondairy milk is an easy substitute. Don't like a certain type of fruit? Leave it out! Have a kiddo who is pretty picky during the day and doesn't eat well-balanced meals? Add some plain yogurt for calcium, and sneak in spinach or kale for hidden veggies.
It is easy to enjoy a smoothie on the go when you find the right spill-proof water bottle. Smoothies are also my favorite choice for a quick hit of nutrients before soccer or basketball practice. This healthy smoothie with Chocolate, Banana, and Peanut butter is one of our favorites, and your kids will think it is a homemade milkshake.
Veggies and Fruit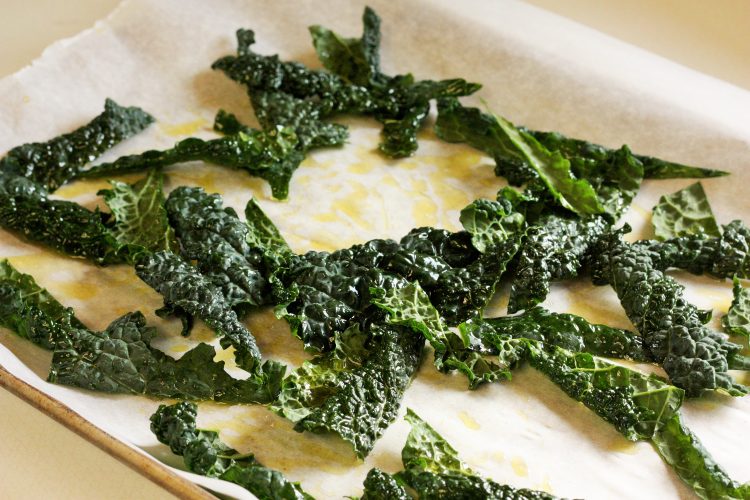 With both fruit and vegetables, it is easiest if there are options sliced, chopped, and prepped ahead of time. You're less likely to turn to packaged snacks when healthy choices are already stored in your fridge. Carrot sticks, pea pods, celery, broccoli, cauliflower, and mini peppers are all easy to grab and go. Many fruits like melon, berries, kiwi, and pineapple won't oxidize (brown) when cut ahead of time, making them ideal options for family members to serve themselves.
Finding one or two vegetables that your kids will tolerate can go a long way in adding variety to their snacking choices. Many kids are happier dipping vegetables in dressing, hummus, or yogurt dip.
Dried vegetables can be a gateway food for getting kids to eat more veg. Most stores sell dehydrated or baked veggie snacks that are delicious and nutritious. Baked green beans, beets, and plantains are a favorite of my youngest. Kale chips are an easy-to-make healthy snack that almost everyone will eat. This kale chip recipe uses only three ingredients and is a cinch to make.
Fruit tends to be an easier sell with most kiddos. You can maximize the nutrition of fruit with a quick yogurt dip. Simply combine plain or vanilla Greek yogurt with a drop of vanilla extract, ½ tsp of brown sugar, and a sprinkle of cinnamon. Mix well, and serve alongside cut fruit.
Dry Snacks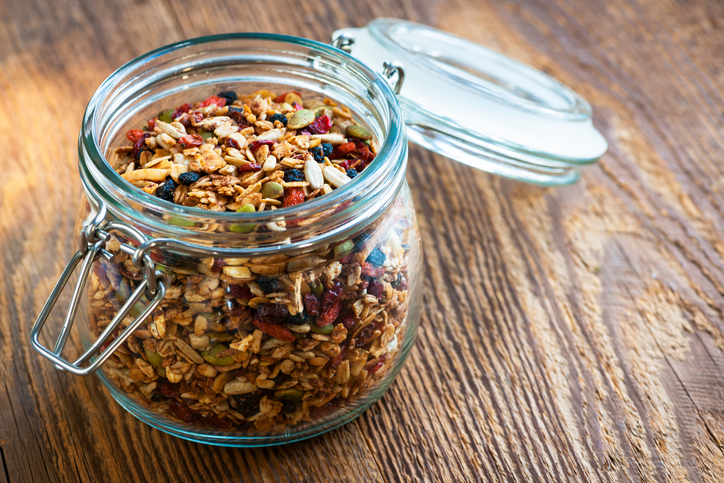 Delicious items like whole grain crackers, nuts, trail mix, or granola are great because they don't require refrigeration, and they aren't messy. I'm not sure about you, but anything sticky or gummy is not allowed in my car. Having to vacuum up trail mix is annoying, but trying to figure out how to get dried gelatin out of a car seat is a non-starter in my book.
An absolute favorite fast and healthy snack in our household is popcorn. It's a whole grain, no sugar, and delicious.
One of my favorite parenting hacks with on the go snacks involves the humble mason jar. They make 4 oz mason jars that are the perfect size for small hands. With an airtight lid, these little workhorses can be thrown in backpacks, lunch bags, diaper bags, or purses. I currently have no fewer than four of them in my car's console right now filled with various snacks for all tastes.
Bar Snacks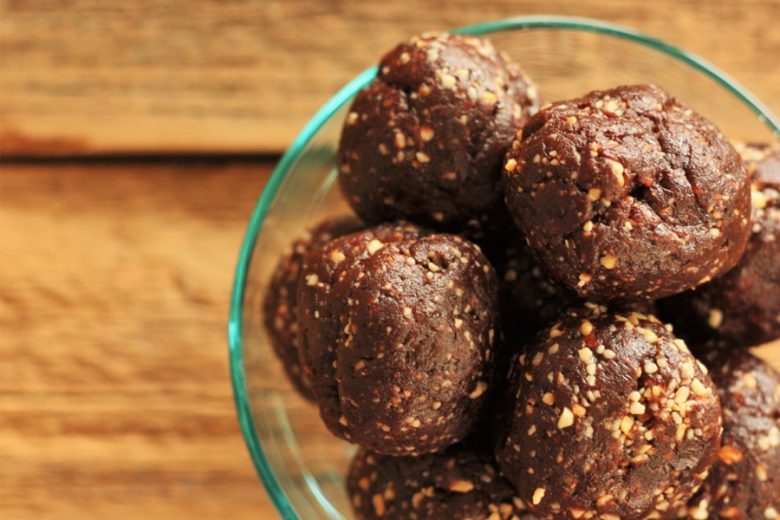 Bar snacks (like the homemade Lara Bars pictured here) are generally easy to make, meet with everyone's approval, and tend to keep for a long time. I'm a huge fan of pre-making wholesome snacks that are available whenever someone in the family is approaching "hangry" status. Look for recipes that incorporate ingredients your crew loves, you have on hand, and don't require refrigeration.
Afternoon hunger pains are legit and should be taken seriously. Bridging the meal gap between lunch and dinner can be successfully navigated with a little bit of pre-planning. There are many delicious homemade options that take less than 10 minutes, and make everyone happy. And even better, making them yourself can save you a ton of cash.