Written by Kait Fowlie
If the term "cookie swap" conjures an image of festive-sweater-wearing ladies pouring over plates of cookies to Christmas carols as an apron clad host breezes around spreading cheer, you're not alone.
The tradition may be as old as your mother's KitchenAid mixer, but that doesn't mean cookie swaps can't be a great time. They can actually be a fun and functional way to gather your friends for the holidays, and everyone leaves with finished holiday gifts and new recipes. Here's what you need to know about hosting a cookie swap. No festive-apron included.
Invitations & Instructions
When you send out your invitations, be it via Facebook invite or snail mail, be explicit about how your cookie swap will work. State if you have a theme in mind (festive cookies only) or not. Invite your guests 1–2 weeks in advance to allow for maximum cookie prep time, and keep it to 8–10 of your friends. Any more than this and things can get complicated.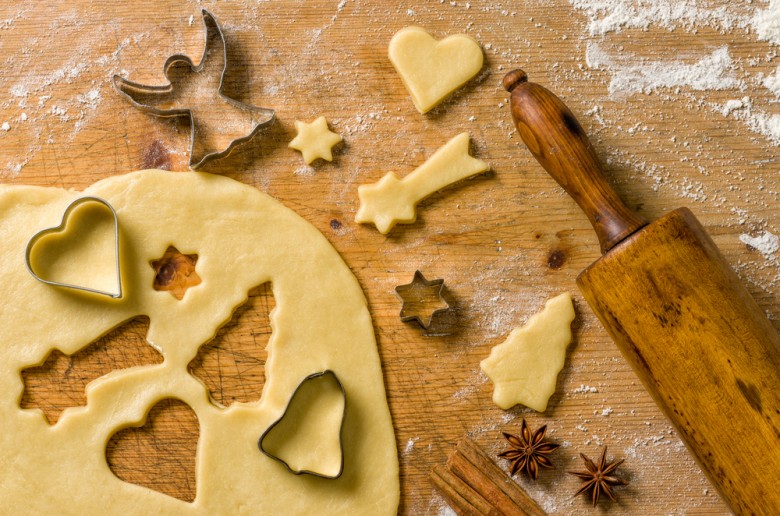 Ask each guest to bring the following:
A dozen cookies for everyone in attendance, plus an extra dozen for sampling (this way everyone goes home with several dozen to give as gifts.) If you want, you can cut back to 7 or 6 dozen and each guest will still have a lot
Copies of their recipe (pro host move–type up and email out each recipe to each guest after your swap)
Some supplies for packaging (ribbons, boxes, tags, etc.)
Extra containers and ziploc bags for leftover cookies
Get each guest to RSVP to tell you what cookies they'll be bringing. Do this only if you want to avoid an abundance of one type of cookie. If you choose to go this route, aim for a balance between more substantial cookies (oatmeal, gingebred) and more delicate cookies (shortbread, sugar cookies).
Half the fun of a cookie swap though, according to some, is leaving the cookie selection up to chance. If you want to save the surprise, just ask your guests to RSVP to let you know they're coming.
Party Prep Pointers
Prepare a menu of snacks—cookies alone won't sate your guests. Depending on the time / nature of your party, make some substantial and salty snacks to balance out the sugar.
Make sure you have a big enough table to support your swap. Clear off your dining room table or lug that long buffet table out of your basement.
Gather serving trays or big dishes on which to arrange cookies, or arrange for guests to bring some.
Bake your cookies! Even the host must partake in the contribution. Bake your batches well in advance so you can freeze them and focus on prettying up your pad. (Need some ideas? Try out these super easy sugar cookies for the non-baker or these healthy oatmeal choco-chip cookies.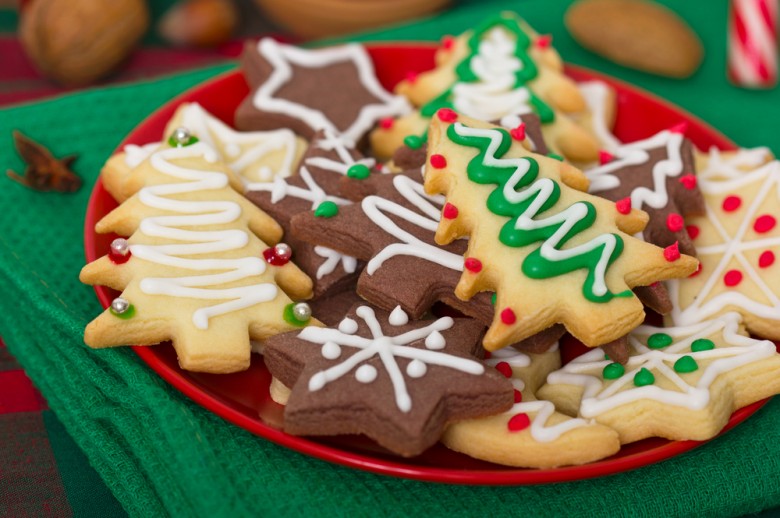 Set Your Tables
To prepare for your cookie swap, you'll need a cookie sampling table, a cookie exchanging table, and a packaging station.
Cookie tasting / exchanging tables:
Arrange all cookies on a table for guests to cycle around and collect. Lay out designated batches on a separate table, or a separate end of the table, for sampling (stock that side with adequate napkins and plates). Tag your cookies so you know which cookie is which. Put cards in front of each variety as a label with the name of the contributor.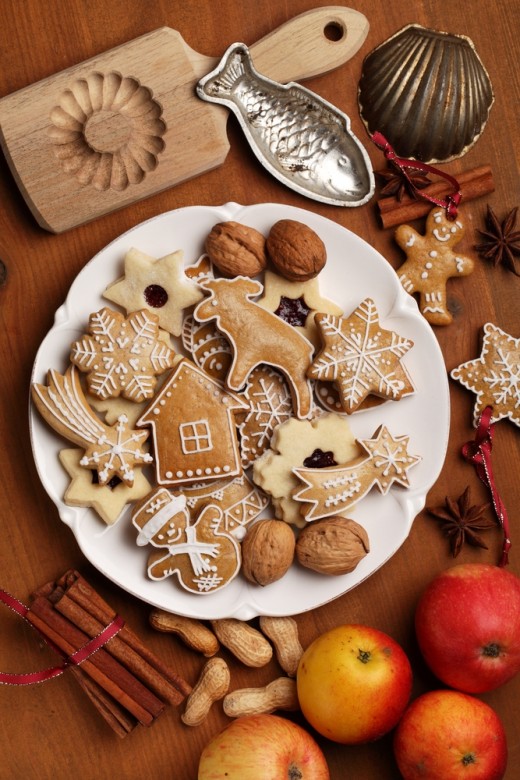 Packaging station:
Set your wrapping materials on a big work table – tags, sticky labels, cardboard boxes, Chinese takeout boxes, baking papers, scissors, hole punches, tissue paper, cellophane, ribbons and other trimmings. (Pssst – check out this Pinterest pringle cookie holder hack.) Here's where you and your guests can get creative. You'll need some due room for that.
You might choose to hold a vote on the best cookie and make it a competition, or add a charitable aspect of some kind to your swap -'tis the season to give, after all. A cookie swap is, bottom line, all about bringing friends together to feast on some cookies and spread the love. Any cookie swap should be fun and delicious, not stressful.
Let us know how your swap goes. Leave a comment in the comments section!