In my house, we love food, plain and simple. I would definitely consider us to be adventurous eaters—we like to try new foods, explore new restaurants and experiment with recipes. Anytime I hear about some new, cool foodie gadget or trend, I am ready to test it out with the whole family. Thank goodness I don't have any picky eaters under my roof!
So when I heard about the recently released McCormick Flavour Forecast, you better believe I was paying attention. McCormick brings together a team of experts—chefs, culinary professionals, trend trackers and food technologists—who work together to identify some of the most exciting emerging trends in food.
Presented by McCormick Executive Chef Kevan Vettar, the report is brimming with worldly flavours and curiosities perfect for food lovers. And with the New Year just around the corner, it's the perfect time to start off on a new culinary adventure. So I am taking these six tips from the Flavour Forecast and incorporating them into my own kitchen.
Trend #1: Pulse Proteins
Anything that the UN supports as a global source of nutrition must be good right? So I am going to try to use more pulses in my cooking. But what is a pulse? Pulses are dried beans, dried peas, chickpeas and lentils. Did you know that Canada is the world's largest producer and exporter of peas and lentils?
Trend #2: Ancestral Flavours
It's time for us to rediscover ingredients from the old world and incorporate them into our modern dishes. Herbs like thyme, peppermint, parsley, lavender and rosemary are going to be my building blocks when it comes to cooking. Not only are they delicious, but they have a way of comforting and calming me – so why not cook them too? I was excited to learn more aboutAmaranth —an ancient grain that I haven't cooked with before. You can also pop amaranth and use it to garnish salads, add it to granola bars or clusters, and even sprinkle it onto yogurt or cereal.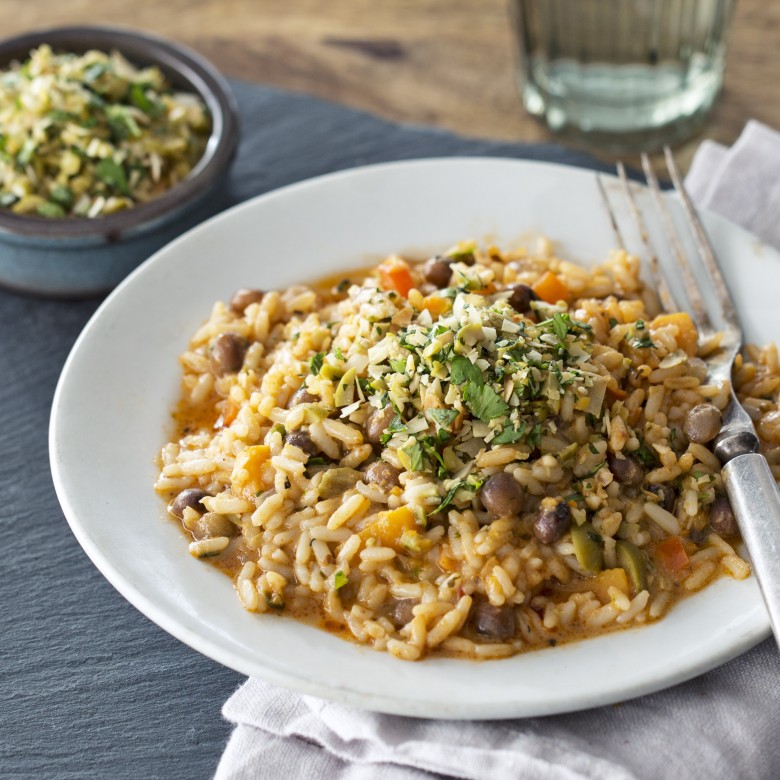 Trend #3: Heat and Tang
This is a food trend that I'm really excited to hear about—anything that shares my love of Asian and South American flavours makes for a great trend in my books. The idea here is to mix the spicy and tangy flavours together to offer a more moderate heat. I'm a fan of Yuzu—an Asian citrus that is used often in Japanese dishes—as well as kumquats and tamarind. Also, the Peruvian chilies and lime combination is something I know my son will love and it's the perfect embodiment of the hot and tangy trend.
Trend #4: Blends with Benefits
It's all about mixing spices, herbs and flavours, according to the Flavour Forecast. My top two mixes? Popular chia seeds can become a little zestier with combined with citrus, chili and garlic. Ground flaxseed mixed with Mediterranean herbs brings the benefits of the seeds to savoury dishes like sautéed vegetables.
Trend #5: Tropical Asian
The Flavour Forecast is shining a light on Malaysian and Filipino cuisine and I am pretty pumped. Here in Toronto, we've seen a few new restaurants popping up that are ahead of the game with this trend. Watch for distinctive dishes like Pinoy BBQ, a popular street food marinated with soy sauce, lemon, garlic, sugar, pepper and banana ketchup. Banana Ketchup is definitely something that you should try making it at home. We've even got the recipe to share with you!
Trend #6: Culinary Sips
Take your meals to the next level by pairing dinner with an amazing hand-crafted cocktail (or mocktail). Revisit culinary techniques that you use in the kitchen to help bring new inspirations to your drink menu. Pickled, roasted and bruleed are three techniques that add more flavour and depth to any drink.
This year McCormick will globally launch fifty-six new consumer products inspired by the trends. You can learn more at flavour.ca [link to website].
Banana Ketchup Recipe
Banana Ketchup is a popular Filipino condiment made form mashed bananas, sugar, vinegar and spices. Use with fried rice and noodles, eggs, hot dogs, burgers, fries, fish, pork and chicken.
Prep Time: 15 minutes | Cook Time 25 minutes | Makes 4 cups (1L)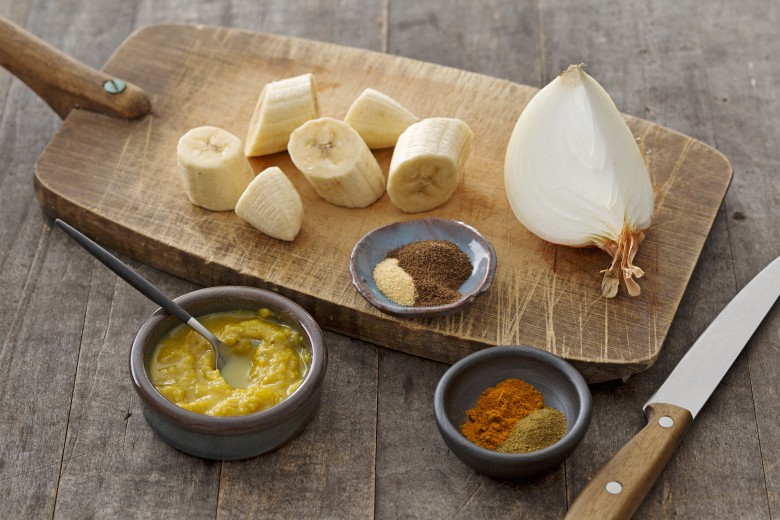 Ingredients:
2 tbsp (30 mL) vegetable oil
1 cup (2450 mL) finely chopped onion
2 tsp (10 mL) McCormick Gourmet Garlic Powder
1 tsp (5 mL) McCormick Gourmet Ground Jalapeno Pepper
¾ tsp (3 mL) McCormick Gourmet Ground Turmeric
¼ tsp (1 mL) McCormick Gourmet ground Allspice
4 ripe bananas, mashed ( about 2 cups/500 mL)
¾ cup (175 mL) white vinegar
6 tbsp (90 mL) sugar
2 tsp (10 mL) Club House Sea Salt Grinder
½ cup (125 mL) water
Method:
Heat oil in medium saucepan on medium heat. Add onion; sauté 5 minutes or until softened. Add garlic, jalapeno, turmeric and allspice; sauté 30 seconds or until fragrant.
Stir in bananas vinegar, sugar and sea salt. Bring to simmer on medium heat. Reduce heat to low; cover and cook 15 minutes, stirring occasionally. Remove from heat. Let cool 10 minutes.
Spoon mixture into blender of food processor; cover. Blend on high 1 minute or until smooth. With centre part of cover removed and blender on, slowly pour in water and blend until the consistency is similar to traditional ketchup.
Storage Tip: Store ketchup in clean, tightly covered container or jar in refrigerator up to 2 weeks.
This post was sponsored by McCormick but the opinions and images are my own.