I'm sifting through the recipes now getting ready for the holiday season. The festive season always includes a few sweet exchanges with friends and family. We have a tradition here in our home that ties-in with the holiday theme of giving and with kids, it's something that multi-generations can do.
Each November we start making #TreatsForToys with Kellogg's Rice Krispies. We caught on to the idea a couple of years ago and we seem to challenge each other to create more colourful (okay, maybe blinged out in candy and icing is what I really mean) treats that remind us that we can do something good.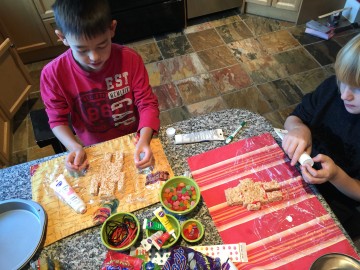 We start sifting through ideas of creating toy-shaped treats out of the same recipe we use for making Rice Krispies' Treats (if you need some help FYI, this easy no-bake recipe is included in every box of Rice Krispies and toy templates are available online as well as in every limited edition holiday box of Rice Krispies) We head out to the bulk candy store and seek out some fun candies to bedazzle our Treats. Planes, trains, robots, and automobiles are really popular with my boys! But we also had fun shaping animals and my niece wanted to make a princess. Great for sleepovers and playdates too! Once our creations are done, we snap up a few pics and upload them onto the Rice Krispies #TreatsForToys official web photo gallery (you can also share on social media! That counts too! Just remember to use hashtag #TreatsForToys so it will be counted). It's pretty cool to see everyone's creations from across the country and there's tons of Pinterest worthy ideas too! And it's a great way to capture the creation before it gets gobbled up!
But you maybe wondering why we do this? Aside from a fun few hours of friends and family time it also does something good. For every #TreatsForToys photo upload, Rice Krispies will donate $20* to Salvation Army's Holiday Toy Drive. They will in-turn purchase brand new toys to be distributed to kids across Canada who may not otherwise have a chance to experience the magic of the season.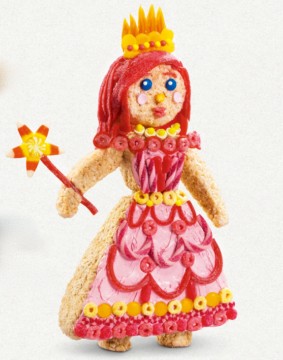 It's a great way to introduce the spirit of giving during the holiday season and to remind us that the act of creating something from the heart is worth sharing.
There are a variety of Rice Krispies cereals to choose from including Original, Vanilla Flavour, Multi-Grain Shapes, and Brown Rice Gluten-Free too! So everyone can have fun with this holiday activity!
You can link directly to the website here to get the Rice Krispies Treat traditional no-bake recipe, toy-shaped treat templates, and access to the #TreatsForToys gallery to upload your photos and to see what others are doing! www.treatsfortoys.ca 
Can't wait to upload our creations and I can't wait to see yours!
*For every photo received on the website before December 21, 2015, Kellogg's Rice Krispies will donate $20 to The Salvation Army to buy a real toy for a child. Up to $30,000 worth!

This post is sponsored but all opinions expressed are happily my own.