Say no to pumpkin-spice potato chips, and get back to basics with these quick and simple fall recipes
Remember last fall, when the pumpkin-spice craze got a little out of control? (Pumpkin-spice deodorant? Really?) Even this year, the obsession shows no sign of wavering. (Pumpkin-spice… condoms?) But strangely enough, we're still not sick of it! This warm and comforting spice combo is a perennial favourite for a reason, right?
So let's get back to basics with some simple recipes that celebrate the classic fall flavours of pumpkin spice.
Spice it up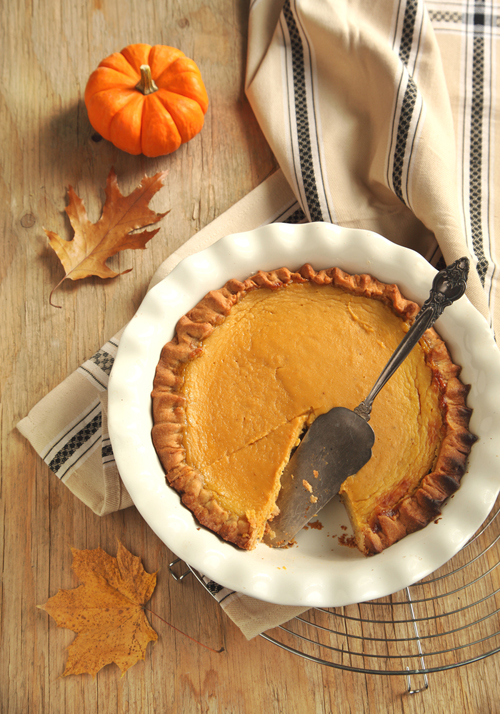 It may be the drink that sparked pumpkin spice mania, but let's face it, a pumpkin spice latte addiction can quickly add up! Turns out you can recreate this coffee shop fave with minimal time and effort at home, with food blogger Savvy Eats' Coffee Shop Pumpkin Syrup. 15 minutes in the kitchen now will net you a batch of tested-till-perfect pumpkin spice syrup that'll keep for several weeks in the fridge. Voila – pumpkin spice lattes or steamed milk on demand, for a fraction of the cost.
Easy as pie
It's hard to find anyone who doesn't love a good old fashioned pumpkin pie. It's a timeless dessert that should be in everyone's repertoire. Don't be tempted to buy pre-mixed canned pie filling, though, when it's a breeze to make the real deal! Here's the recipe my family has made for years – it's easy, not overly sweet, and the perfect vehicle for plenty of whipped cream.
1 28oz can of pumpkin puree
1 370-ml can of evaporated milk
3 eggs
¾ cup white sugar
½ cup brown sugar
¼ tsp each: cinnamon, ground ginger, allspice, nutmeg & cloves
Mix all ingredients well and pour into unbaked pie shells. Bake at 450F for 10 minutes, then at 350F for 50 minutes. No need to wait until Thanksgiving – try it today!
On a roll
When was the last time you had fruit leather? The kind made of actual fruit and not full of artificial colours? It was probably too long ago. Fruit leather is fun to eat and a cinch to make at home. With just four ingredients and 10 minutes of prep, these Pumpkin Rolls-Ups from Chatelaine bake at a low temp for several hours, making your home smell heavenly in the meantime!
Crème de la crème
I'll leave you with one ridiculously easy, very tasty, three-ingredient recipe that the kids will love helping with: pumpkin spice cream cheese sandwich cookies. Combine a package of spice cake mix with a 15-oz can of pumpkin puree. Drop by rounded tablespoonful onto parchment-lined sheets, smoothing out the tops as best you can to give them an even, domed shape. Bake at 350F for 12-15 minutes. Once cooled, crack open a can of cream cheese icing and sandwich two cookies together with a nice dollop of icing in between. Then try not to eat the whole batch!