First this happened: I'm at the Farmer's market and purchase some garlic scapes and fresh peas. Not because I needed them but because they just looked so pretty.
Garlic scapes are the green stalks of garlic plants.
The next day this happened: Husband calls me while I'm finishing my run.  "What do we have to eat?! I'm starving!"
I tell him to chillax and eat a peach and I'll figure something out for lunch when I get home.  Lucky for him I do my best thinking while running and come up with this:
Sweet Pea and Pepper Salad with Chickpeas and Garlic Scapes
This salad is the perfect light lunch or a great side dish for a barbecue.
Ingredients
1/4 cups chopped garlic scapes (if they're not available, substitute in hearty green onions)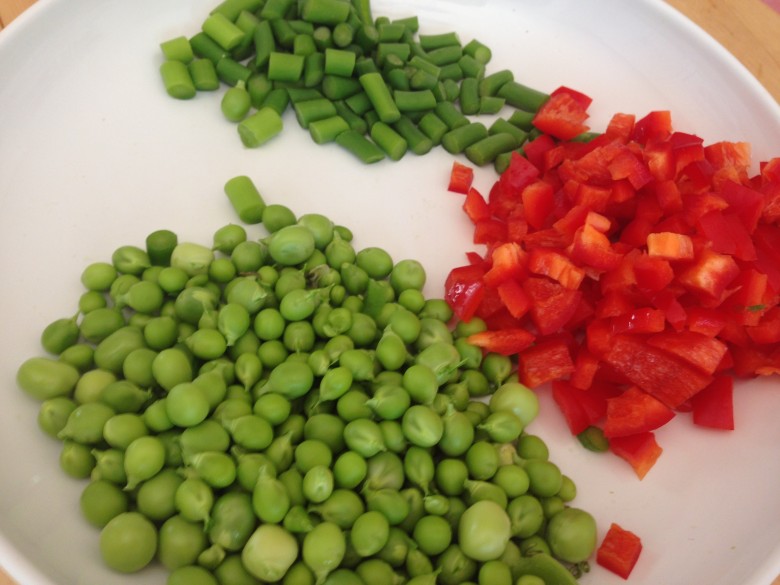 1 sweet red pepper, sliced and diced
1 can of chickpeas, drained and rinsed
1 cup of shelled fresh peas (if they're not available, use frozen peas or edamame)
1/4 cup finely chopped fresh parsley
3 tbsp. olive oil
juice and zest from 1/2 a lemon
1/2 tsp cumin
Directions
1. In a small sauce pan, heat the 2 tbsp. of the oil to medium high. Toss in the garlic scapes and cook for about 2-3 minutes or until they start getting brown and crispy and look like this: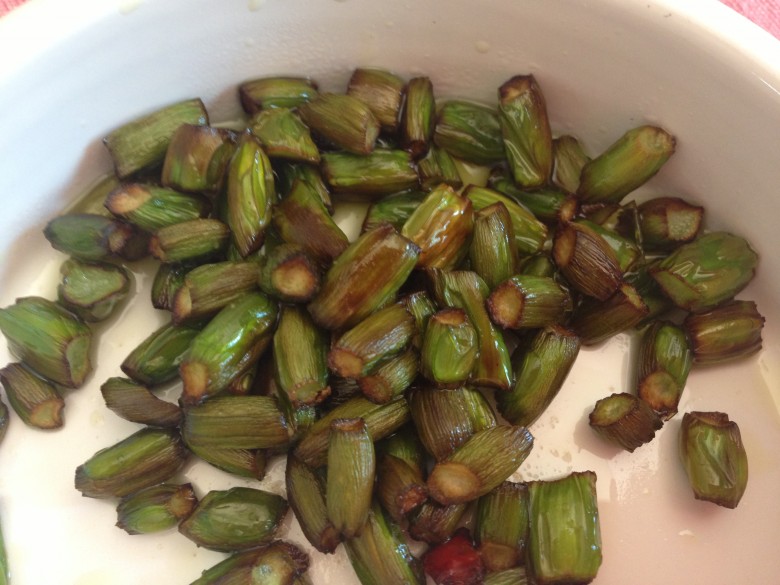 Drain and set aside.
2. Steam the peas just until they are bright green in colour, about 2-3 minutes.  Rinse under super-cold water immediately to stop the cooking process.
Steaming veggies is the best way to preserve both their taste and nutrition.
3. Put the chickpeas, green peas, peppers, garlic scapes, lemon zest, and parsley in a large bowl.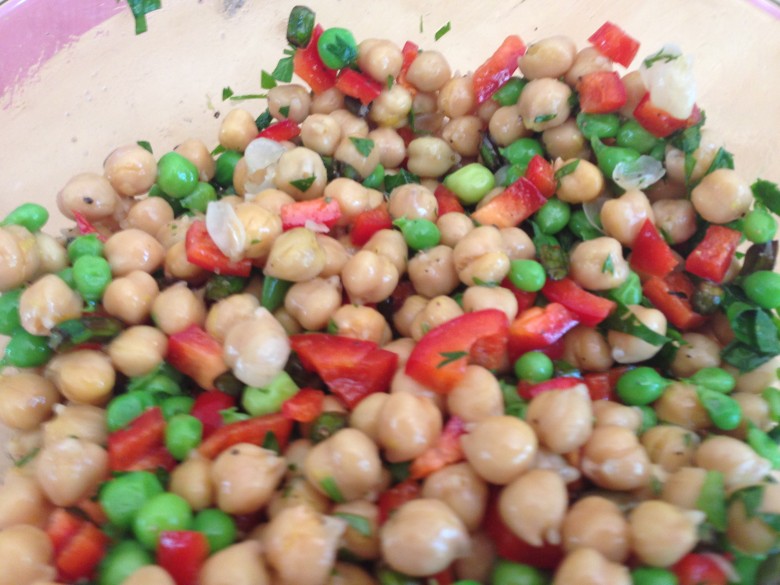 4. In a small bowl or jar, combine the remaining oil, lemon juice, cumin, and s & p to taste.  Pour over the veggies and mix well. Taste and adjust seasonings.
5. Cover and let chill for at least 20 minutes. Serve either chilled or room temperature.