We're counting down to Earth Day on April 22nd!  There are numerous things that kids and families can do to celebrate and appreciate our planet. Schools have designated "clean up the community" days and the roof top garden at my son's school will be getting a bit of a sprucing up as well.
Here's my list of what to see and do to celebrate this month!
For younger kids there's a great print out calendar for the month of April that includes fun facts, riddles and some ideas to be mindful of the earth. Discover stuff something new about nature: did you know that "butterflies can taste with their feet?" Cool! You can find it here at www.ecokids.ca.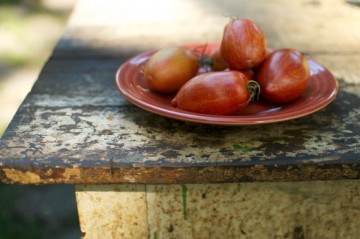 Taking the time to plant your own vegetables and herbs in a pot or in the garden is something my little ones always looks forward to doing. Let your kids pick out the seeds and help them plant their choice of veggies. I was recently introduced to Cubit's ethical seeds with their amazing offering of rare, heirloom and organically grown seeds. You don't have to live in farming communities to do this! Urban farming is a great movement in many cities. There's so much satisfaction in tending to your own garden and then enjoying the fruits of your labour and it's a perfect way to get your kids involved in sustainable living.
Get your kids outside and enjoying nature by going on a family scavenger hunt! We recently ventured to Bruce's Mill Conservation Area for the Maple Syrup Festival and it was a lot of fun. There were plenty of things to see including many species of birds and wildlife . Take a day (maybe this long weekend?) and explore nature. Most conservation areas have websites that can give you guidance on what's happening but it's easy enough to create your own visual scavenger hunt suitable for your kids. Look for animals, pine cones and other things that you normally see on a hike.  Visit www.trca.on.ca for various locations.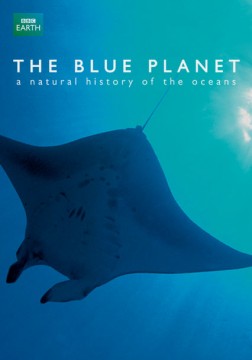 My family and I really enjoy watching documentaries and there are so many great environmentally minded docos out there right now that are perfect for celebrating Earth Day.
My kids are a 9 and 14 and have a strong affection for animals and  ocean life. We've been enjoying the Blue Planet series over the past couple of weeks. There are living creatures beyond our wildest dreams that lurk in the depth of the ocean floors and coral reefs, and while many of us won't have a chance to see them face t
Another great series is David Attenborough's Wildlife Specials that takes up-close footage of animals in their natural habitats. There are many "aww so cute" moments but there are also real everyday occurrences that are shown in this series. Polar Bears are seen eating a seal without being disturbed by the film crew and discreetly filmed by a clever "snow cam". It's a fascinating look at wildlife and understanding the  importance of research without meddling with nature.o face, Blue Planet gives us a chance to get up close and personal. For my family, it has started incredible conversations about how there's so much more to this planet that is still yet to be uncovered.
Addicted to Plastic is an interesting documentary about how plastic products have become so embedded in our lives that we hardly think twice about it. The film tackles everyday use of plastics as we follow the host on a 2 year trip around the world. We know to that we need to reduce the use of plastics and every bit counts. Those cloth grocery store bags that we've grown dependent on is a great start. Yes, we recycle and reuse wherever we can. But, when we dig a little deeper with this documentary, we learn how plastic is affecting our ecosystem and how it's penetrating the food chain. It's an eye opening documentary.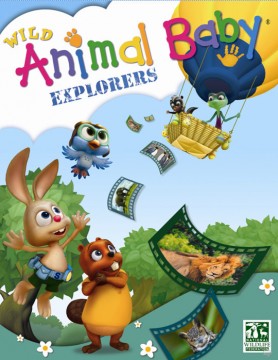 There's a global concern over the significant disappearance of bees. In the film Queen of the Sun: What Are The Bees Telling Us? you and your kids can learn about the relationship between bees and flowers, as well as colony collapse and how it affects the rest of the world. Did you notice that the price of honey has considerable increased over the past few months? That's just affecting us on a consumer level but there is way more to be concerned about.
There are plenty of great shows that introduce younger kids to our planet from their favourite characters like Curious George, Diego and Elmo!
Follow Nickelodeon's Go Diego Go series! In the episode "Rescue of Red-Eyed Tree Frogs" we follow Diego and his sister as they return to the Rainforest. Travel with Diego in "Saves the Sea Turtles" where his whole family is at the beach cleaning up garbage so that their friend Tuga, the leatherback sea turtle, can come back to lay her eggs.
The sweet Wild Animal Baby Explorers is a series designed for the preschool set. It offers animated characters and live-action footage to introduce young ones to the fascinating world of wild animals. In "Fly Away Home" the friends explore geese and other migrating animals.  The gang learns about creatures that use their colors to blend into their surroundings.
How are you celebrating Earth Day?