Entertaining season is fast approaching and while food is always on top of mind I've noticed that over the past few years more people serving sparkling options. Cava, prosecco and sometimes champagne options have been popping up at dinner parties and get-togethers just as often as wine and beer.
Recently, I was invited to a special event at the Spoke Club in Toronto hosted by Susan Sterling. She's an expert in the field of all things wine and I couldn't help but to notice her easy, casual and fun way of explaining wine. I had a chance to speak with her after the event to get more insight to help us navigate through the world of the sparkling!
What is the difference between Champagne, Cava, and Prosecco?
Champagne is considered the pinnacle of sparkling wine. The name "champagne" can only be used to describe wines made in the Champagne area of  France. (The area's name is in capitals, while the wine's name is not.) The Champagne, or traditional, method of making sparkling wine means that the second fermentation, the one that gives the wine its bubbles, happens inside the bottle in which the wine is sold. Three grapes are allowed in champagne, although not all wines use all three. The grapes are Chardonnay, Pinot Noir, and Pinot Meunier. Bubbles are tiny and last a long time in the glass.
Grand Cru champagne is the top tier, and is priced accordingly. Wines with this designation can last for a decade or more in bottle. A bottle made from Grand Cru grapes will say so on the label.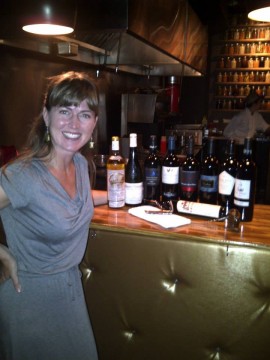 Cava is the Spanish version of traditional method sparkling wine, and it is made in the northeastern part of the country. It costs less, because the Spanish invented an automated system for performing one of the most labour-intensive parts of the winemaking process. Here too, three grapes are traditionally used, although others are allowed. The three main grapes are Parellada, Macabeu, and Xarel-lo.
Any cava is part of the DO, or Denominación de Origen, which spells out where the grapes can be grown, and that the wine must be made in the traditional method.
Prosecco comes from Italy, and is both the name of a grape, and the wine it makes. Prosecco is made in the Charmat, or tank, method, whereby the second fermentation takes place in a sealed tank. The wine is then bottled under pressure. Bubbles are medium-sized, and last less time than those in champagne or cava. Prosecco tends to be quite light in body, and is generally inexpensive.
What about glassware?
A flute or a tulip-shaped glass is the standard for sparkling wine. The narrow opening concentrates the aroma of the wine, and keeps the bubbles from dissipating too quickly.
Any particular favourites of yours?
My personal favourites for champagne include Pommery and Pol Roger, for cava I'm very fond of Segura Viudas and Codorníu, and for Prosecco I have always enjoyed bottles from the producers Bottega and Villa Sandi. It's worth mentioning that Ontario makes some great sparkling wines, both in the traditional and tank method. Trius Brut and Cuvée Catharine are two of the best in the traditional method, while Open Sociable is a good example of a tank method bubbly.
And if money is no object? 
If money is no object, look for champagnes from Krug or Salon. Cava and Prosecco offer great value for money, since they rarely cost over $20 per bottle.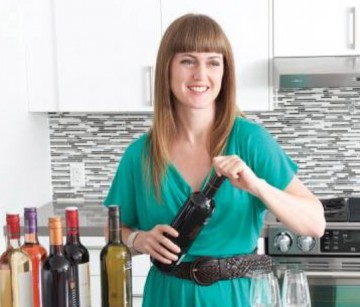 You offer wine tasting and learning parties, what are some of your most popular themes?
When people book one of my sessions, the most popular theme is food and wine matching. My clients want to see how to incorporate wine into their daily lives, as well as into their party planning. I've just recently added a package called "All About Bubbly" to the line-up, and that would be great for a holiday event.
As entertaining season is fast approaching, what are some tips you have for the hosts?
My number one tip for holiday entertaining is to keep things simple. Serve one cocktail as guests arrive, or simply offer a glass of bubbly. Sparkling wine is elegant, and sets a festive tone. You can add various liqueurs, i.e. Chambord, which is made from raspberries, to change up the flavours. Pick one white wine and one red wine for the whole party to make your life less complicated. Riesling is a great white choice, since the acidity cleanses palates and is refreshing. For reds, a lightly chilled Pinot Noir is a versatile choice. For something fuller bodied, Merlot or Chianti are solid picks.
Another thing I would suggest for those entertaining at home is to rent glasses. It's not expensive, it allows you to have the same glass style for everyone, and you save yourself having to wash glasses for an hour after your guests are gone.
If you're interested in hosting a fun night of wine tasting with Susan, visit her website at SterlingWineConsultants.com. Sessions are ideally for 8 to 10 people.
So, how about you? What beverages do you typically serve at your dinner party?
…er and what time shall I come over? *winks*
This post in not sponsored, nor was I compensated. Thanks to Susan Sterling for this insightful information!