I've said it before, and I'll say it again, Toronto is a playground for anyone who enjoys trying new foods and new restaurants. My friends and I jokingly say we could easily  experience a different cuisine and eat out every night of the year at a different restaurant. Indeed we are a melting pot brimming with opportunities to sample world flavours.
I'm often asked for recommendations on where to go for all sorts of occasions. Here are my top picks for the best date night restaurants in Toronto.
NAO STEAKHOUSE (90 Avenue Road, Yorkville) 
This restaurant just opened in the Fall and has already positioned itself as a place with impeccable food, service and attention to detail. What sets it apart from the rest is the highest grade cuts of beef including exclusive Wagyu beef from international award winning David Blackmore. Asian touches are balanced nicely in appetizers, sides, mains, specialty sourced salts and table side finishings to dishes. House signature cocktails are worth several visits including the delicate Basho Sour with hints of pineapple infused sake and a touch of hibiscus. Everything here makes you swoon and enjoy some much deserved one-on-one time (sans mobile device).
What To Order: Tuna Tartare, Seared Scallops, Ramen Fried Rice, Any Steak on the menu, Whole Red Snapper, Baked Alaska.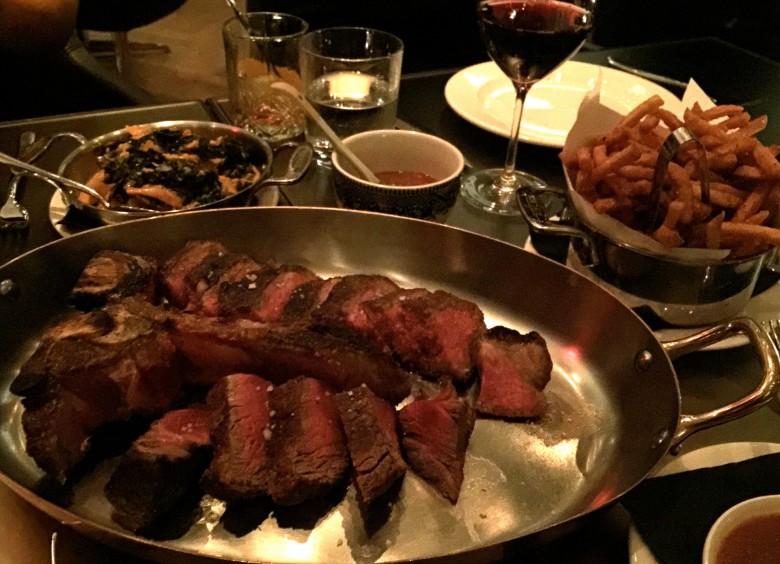 COLETTE GRAND CAFE (550 Wellington Street West, Thompson Hotel)
This elegantly decorated restaurant serves up delicious French inspired fare. The current hotspot for socialites decked out in Manolos and Louboutins even in the winter time, Colette boasts unhurried service even when it gets busier in the evenings. But it's not just a pretty place ful of air kisses, the food definitely holds it's own. We love the presentation of the food that often come in individual pots.
What To Order: Trio de Foie Gras, La Tour de Colette, Le Poulet, and Vegetable Chasseur En Croute. Sunday brunch is a must.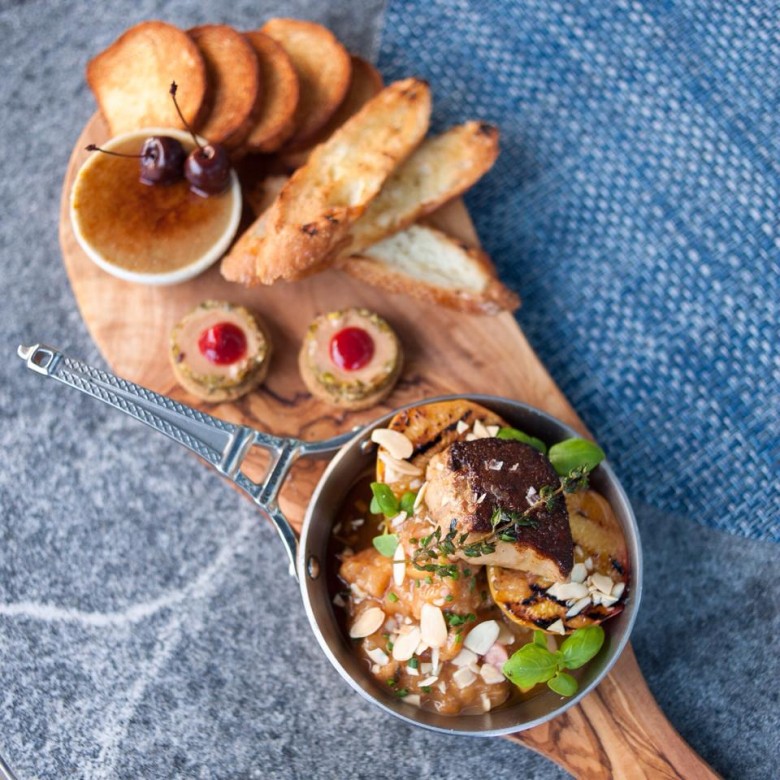 THE CARBON BAR (99 Queen Street East)
This open space has been consistently packed since it's opened. David Lee (Nota Bene) has transformed this former TV studio (RIP Electric Circus), into a BBQ lover's delight. The menu plays on different styles of barbeque from caribbean, southern US and Asian. It's a wonderful mix of casual fun and amazing food; you can't help but use your hands to eat here. Leave your inhibitions behind at this meat lover's paradise.
What To Order: Pit Master platter is for the brave, buttermilk fried chicken, riblets, beef brisket. Yes there are veggies and salads too but who are we kidding? Definitely try the "Hot Mess" and the Slaw. But also watch for special menus that tend to pop up with mentions on the restaurant's Facebook page or on twitter. Monday night specials are worth checking out as are the late night menus. Separate bar area in the front is a perfect spot to end the night.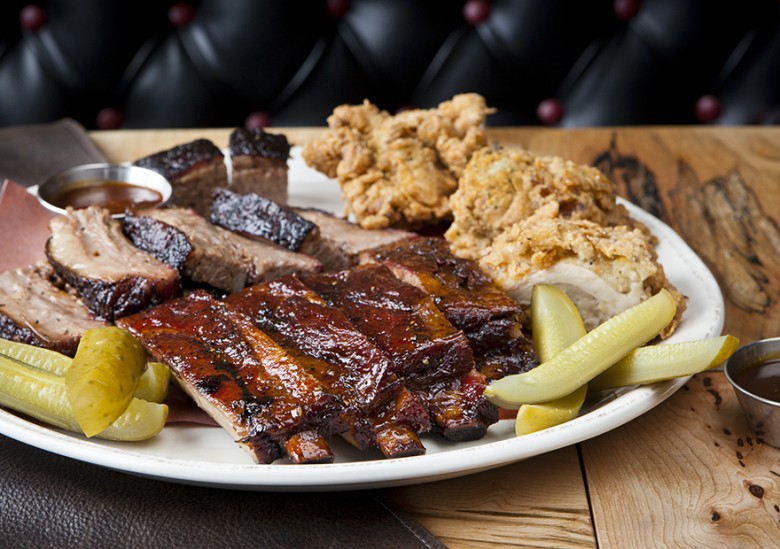 BUCA YORKVILLE (53 Scollard Street, Yorkville)
Tucked behind the Four Seasons Hotel across the courtyard is Rob Gentile's second restaurant of the same name. BUCA Yorkville is casual Italian fare in a modern setting. The location lends itself for a discreet rendezvous away from the passerbys often found on the busy restaurant rows in other pockets in Toronto. The dishes here have a more coastal Italian influence so expect more seafood. Pizzas are delicious and come with a pair of cutting scissors to help you navigate. Pastas are house made and are crave-worthy. Mornings invite you to saunter in for an espresso and Italian pastry. When we were there recently for brunch the restaurant had Italian radio play in the background which completely transported us.
What To Order: Pesce Charcuterie offers several samplings of smoked fish, Polpo Pizza (baby octopus), Carbonara pasta. Dinner try the Ravioli Doppi, a double-stuffed lobster filled pasta. If you're taking in a daytime stroll in the area stop in for pastries.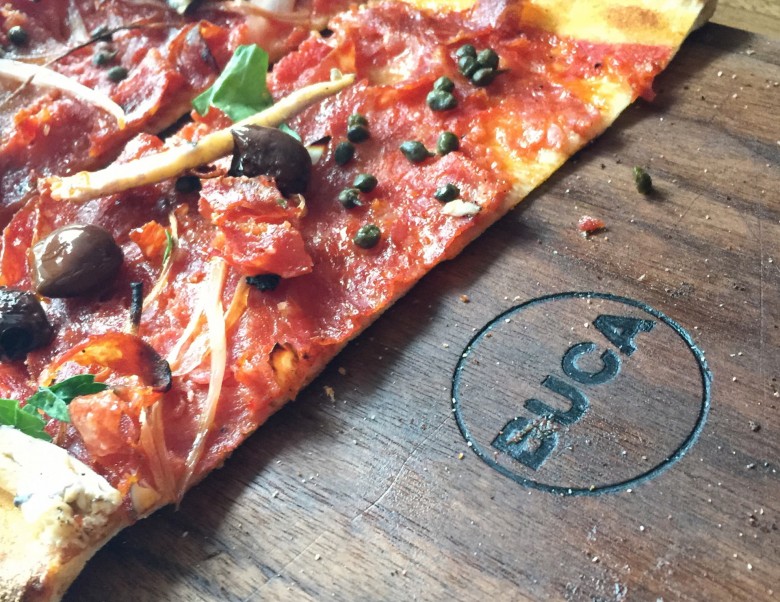 dbar (60 Avenue Road, Four Seasons Hotel)
There's something sexy about getting cozy at a luxury hotel's bar. You don't have to be a guest at the hotel to settle into a night cap here. Monday nights are charcuterie themed with their in-house 5th generation charcuterie expert planning the menu. The bar menu hosts an assortment of house cocktails suitable for any mood you may find yourself in. Great spot for people watching too. And it's a hotel so you know the bar doesn't shut down too early.
What To Order: Firehouse Poutine is must, Moules Frites, Charcuterie night is Mondays but also can be ordered off the menu any other night. My go-to cocktails include the Dark & Stormy, Life is Beautiful and The Yorkville Affair.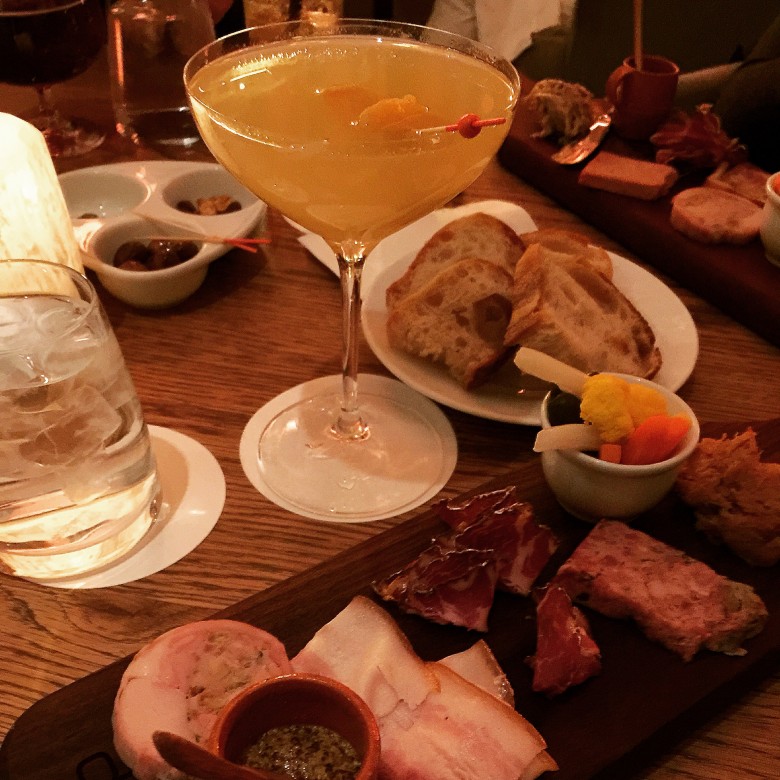 GEORGE (111C Queen Street East)
Those who are in the know book in advance for this restaurant known for consistently creating amazing food. And you absolutely want to try as much as possible. The dishes are creative and innovative without going overboard. Presentation of food is beautiful (yes, definitely #foodporn). Everything is made from scratch and to whet your appetite, just press your nose against the window and peer into the working kitchen before entering.
What To Order: we've always done the tasting menu and have never steered away from that. For a mood setting cocktail ask for "A Passionate Kiss" a spicy take on the Caipirinha.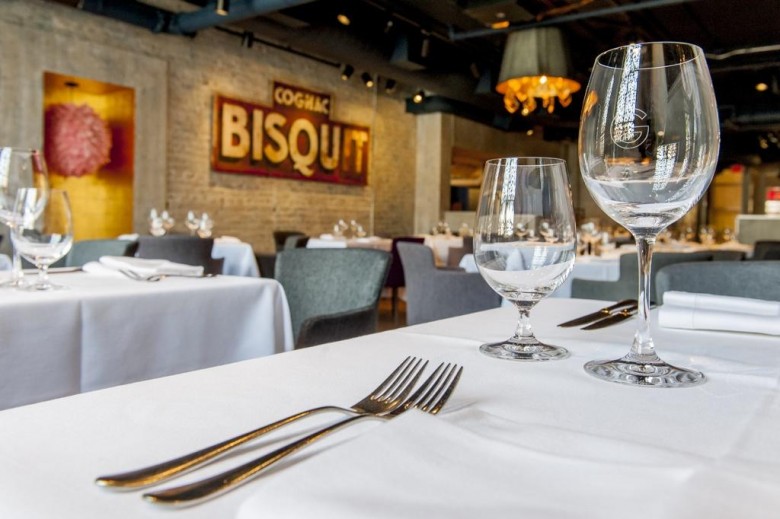 LA SOCIETE (131 Bloor Street, Yorkville)
Transport yourself to Paris, if only for a moment, and indulge in this French bistro. The menu includes favourites like Moules et Frites, Steak Frites… the frites are addictive. Top it off with a bottle of Veuve Cliquot and you've got the perfect setting for any date night. Plenty of room in this restaurant but for a cozy evening ask for a tucked away spot on the bar side. If you like to people watch, jostle for a position in the main dining room and watch as high society folks traipse in after a day of shopping on the Mink Mile.
What To Order: Mainstays are always very popular but Chef Romain Avril often adds his fun to the dishes without disrupting the classics. I've mentioned that Coq Au Vin is my go-to dish here. The Seafood Raw Bar offers fresh from the market selection so go for the jaw dropping tiered presentation that will certainly make for a good night indeed. And yes, the fries!!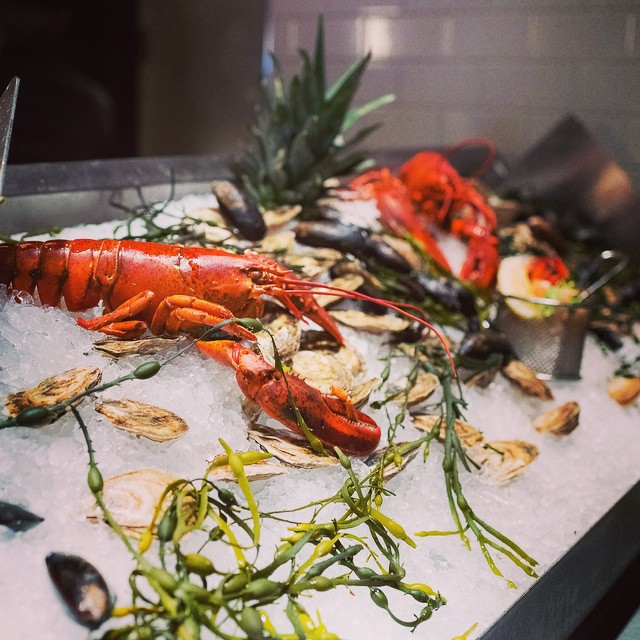 FRANK (317 Dundas Street West, Art Gallery of Ontario)
Take your date to see the latest exhibition the Art Gallery and finish off at the always spot-on FRANK restaurant. This award-winning restaurant has a modern feel with global fare. Menu often includes limited edition dishes inspired by whatever main exhibition is running. I'm excited to see what they will come up with when Jean-Michel Basquait's exhibit opens this February. The space designed by Frank Gehry adds to the cosmopolitan feel and never intimidating. Food is often referred to as rustic Canadian with international influences.
What to Order: Menu changes to reflect seasonal changes and availability.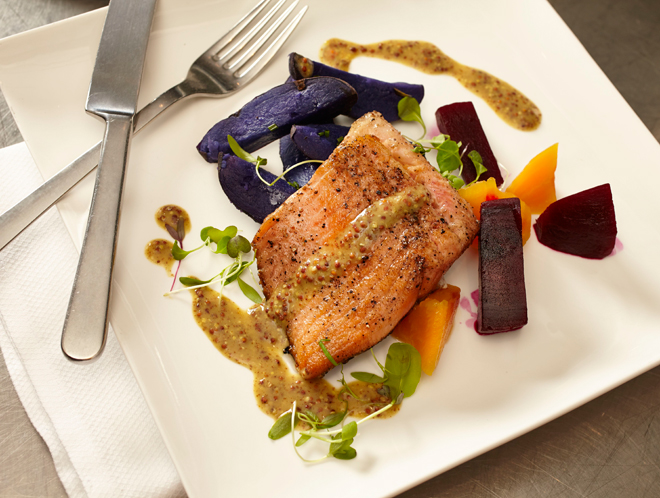 BAR ISABEL (797 College Street)
The menu features a wickedly tasty collection of tapas bar style food and  has consistently delivered the right food and the right ambience. What's more romantic than sharing little plates? Bonus, it's opened until very, very late making it a great after-date location. The feel is casual and relaxed with mosaic tiles with very flattering mood lighting.  Definitely book ahead in this Spanish caverna.
What To Order:  you can't go wrong here with any starters and make sure you add on some of the cured meats. Chicken Stew with smoked chorizo, and also try the Whole Sea Bream Ceviche. Save room for dessert.