Whether you celebrate the New Year with a hundred of your closest friends or prefer to cozy up and reflect quietly, we've got a few delicious cocktail recipes to say Cheers to the New Year… or good riddance to the old! 

GLAMOUR
Our famed mixologist friend Julien Salomone at East Thirty-Six, tells us this cocktail is the perfect accessory for a breezy day! It will warm you up from the inside out!
Ingredients:
1 ½ oz Four Roses Bourbon
½ oz Drambuie
2 dashes Fee Brothers Black Walnut Bitters
McClelland's Islay Scotch, in atomizer or spritz bottle
Preparation:
"Rinse" a chilled martini glass by spritzing scotch around inside of glass. Add bourbon, Drambuie, and bitters, and stir lightly. Garnish with an orange peel. Optionally, flame the peel before serving to release extra essential oils into your cocktail.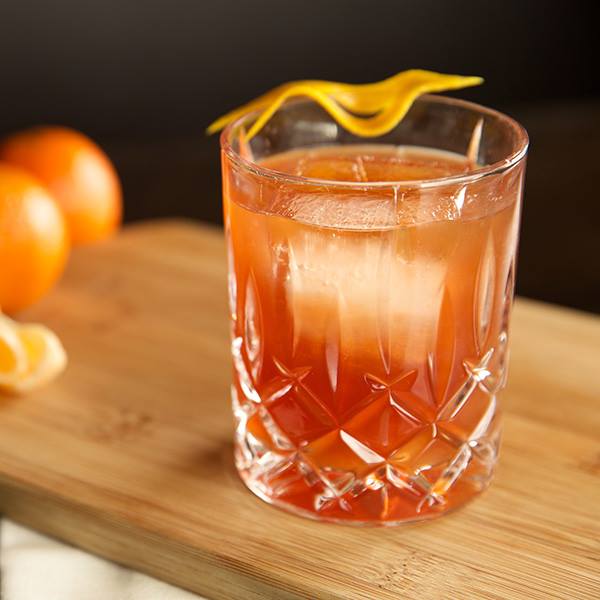 WINTER SPICE
Bring the best flavours of the season home with this sunshine in a glass for a real cheery start to the New Year.
Ingredients:
1/4

 ounces Angostura syrup (1 part Angostura bitters, 1 part water, 2 parts sugar)

1

 ounces bourbon

1

 ounces freshly-squeezed Sunkist

 

clementine juice

1/2

 ounces cherry hearing

1

 ounces dry vermouth

1

 piece zested orange or clementine peel for garnish
Preparation:
To make the Angostura syrup, combine 1 part Angostura bitters, 1 part water and 2 parts sugar in a pot. Place the pot on the stove and bring the mixture up to simmer. Remove from heat and let rest for 20 minutes.
To make the cocktail, pour Angostura syrup along with other ingredients into shaker and shake with ice. Strain into glass with ice and garnish with orange zest.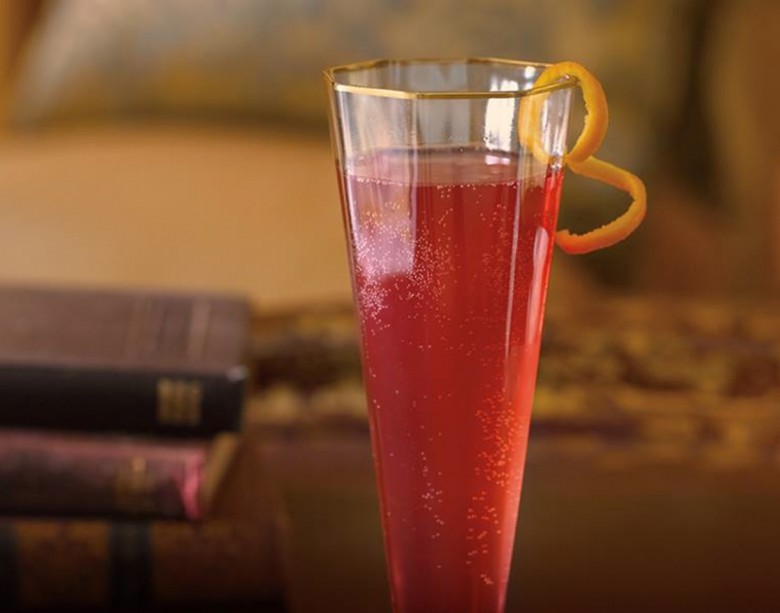 POMtini ROYALE
For the person who is a little bubbly and sweet. This is the perfect cocktail!
Ingredients:
1 oz. freshly squeezed pomegranate juice* or POM Wonderful 100% Pomegranate Juice

3/4 oz. vodka

1/2 oz. liqueur

1/2 oz. fresh lemon juice

3/4 oz. triple syrup**

Champagne
Preparation:
Assemble the first five ingredients in a mixing glass and shake well with ice. Strain into a flute and top with champagne. Serve and enjoy!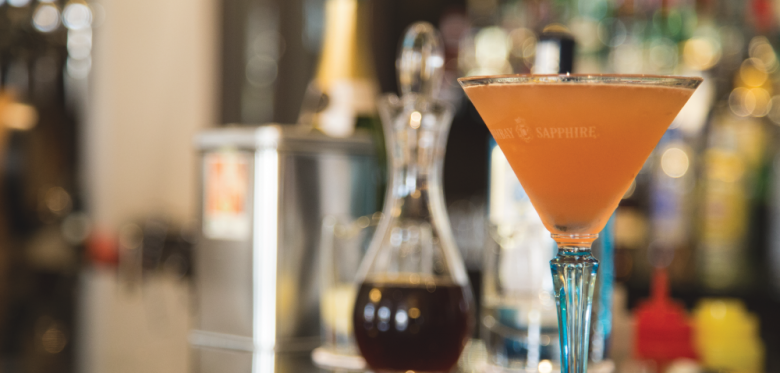 THE DEBUT
This sophisticated and down right yummy recipe comes from Four Seasons Hotel Hampshire with a twist of using Tealeaves for a tea based cocktail. The Vancouver based tea company has been recognized as a leading luxury tea blender of choice for five-star resorts/hotels and Michelin chefs around the world.
35 ml Bombay Sapphire Gin infused with Tealeaves Cassis Tea
25 mL lemon juice
25 mL sugar syrup
Top with Cottonworth Sparkling Wine (or brand of your choice)
Preparation:
Shake the first three ingredients and double strain into a martini glass. Top with sparkling wine. Garnish with a lemon spiral.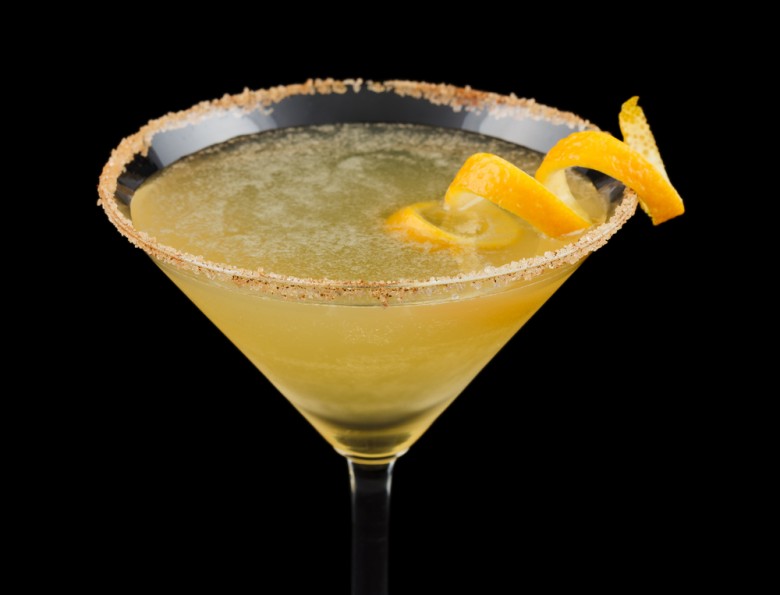 HOPPED "GINGER" BEER
Spice things up with this fast and delicious cocktail with only two ingredients.
Ingredients:
Preparation:
Add ingredients to a rocks glass filled with ice. Garnish with lime. Enjoy!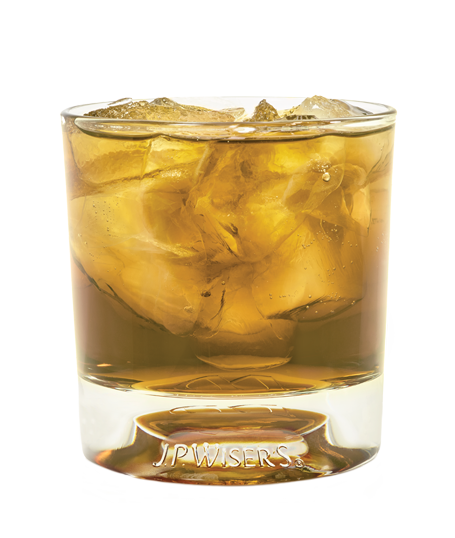 OLD CUBAN
The famed New York City bartendar Audrey Saunders, created the Old Cuban. It's a modern classic that many will enjoy.
Ingredients:
1 1/2 parts Bacardi 8 Anos (year old) rum
2/3 part sugar syrup
1/2 part fresh lime juice
6 mint leaves
2 dashes Angostura bitters
Champagne
Preparation:
In a cocktail shaker, pour in sugar syrup, lime juice and mint leaves. Use a muddler to break apart the mint leaves lightly.  Add ice, Angostura bitters, and rum. Put lid on shaker and shake vigorously. Strain into cocktail glass, top up with champagne and garnish with fresh mint leaf.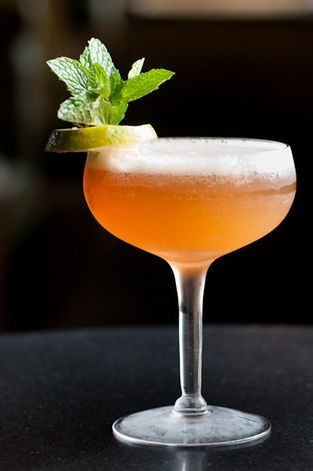 MURRAY MIMOSAS
Inspired by the Netflix original special A Very Murray Christmas, this cocktail definitely is a crowd pleaser!
Ingredients:
1 oz housemade orange and strawberry reduction
6 oz sparkling wine
1 dash orange bitters
Preparation:
Add orange reduction and bitters to flute glass and top with sparkling wine. Garnish with orange chip (or orange slice)
To Make the Orange/Strawberry reduction…(makes approximately 1 litre)
Ingredients:
3 cups orange juice
3 cups sugar
orange peel from two oranges
3 cups strawberries, stemmed and cut into pieces (to be blended with completed orange reduction once cooled)
Preparation:
Bring sugar, orange juice and peel to boil stirring occasionally. Loer hte heat and simmer gently for 10 minutes (the liquid should be reduced by a third). Remove from heat and let cool for 10 minutes. Add reduction to a blender with strawberries and blend until pureed. Strain liquid through a fine strainer. Place in a container and store in the fridge until ready to use.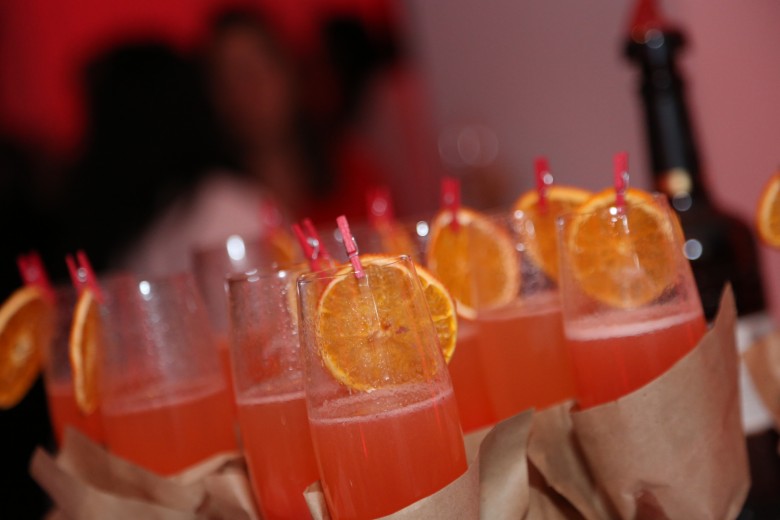 ZONA ROSA
For a fun drinks … and trust us, without the morning after headaches, we love Manny Contreras, Master Tequilier, (aka Mixologist) recipe for this tequila based cocktail.
Ingredients:
1 oz Siempre Tequila Plata
0.5 oz Briottet Triple Sec
1 oz fresh lime juice
0.75 oz Hibiscus syrup
Preparation:
Bring together all ingredients in a shaker with ice. Shake and pour into glass with ice.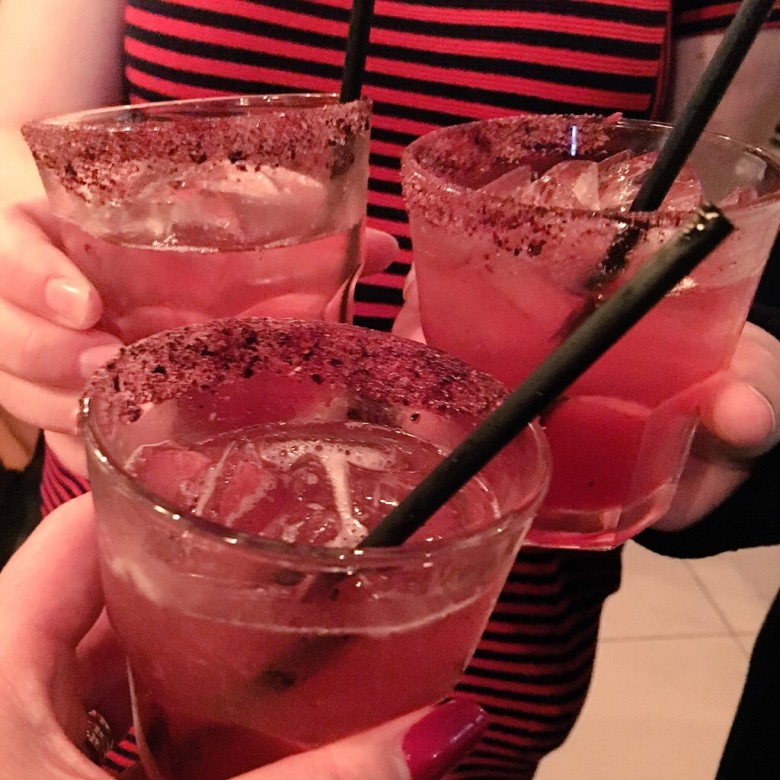 APPLE CIDER SPRITZER
Nothing says holidays like apple cider so we adore this easy cocktail for adults that can be made in a pinch for last minute guests that drop in for some holiday cheer –  with our Sodastream soda maker on hand.
Ingredients: (to make a pitcher)
1 cups chilled sparkling water
1 1/2 cups chilled apple cider (or juice)
10 dashes Angostura bitters
Optional: add 1 oz of your favourite whisky
Preparation:
In a pitcher, combine sparkling water, cider and bitters. Serve over ice. Garnish with apple slices or add a few pomegranate seeds to make it more festive.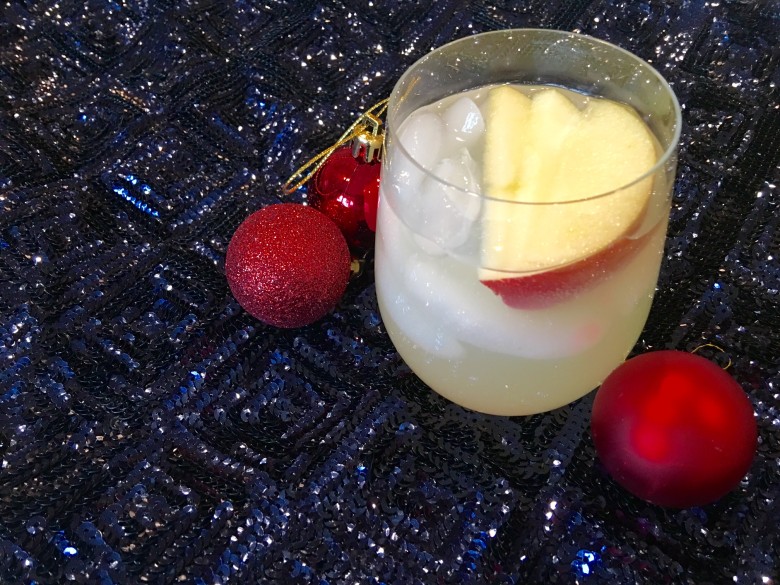 MAMAN'S BEURRE NOISETTE
This delicious cocktail comes from our favourite patisserie and cafe located in the heart of the financial district in Toronto. It's where we find peace and comfort just like maman's house!
Ingredients:
1/2 oz Simple syrup
1/2 oz Butter bitters
4 oz Cremant or champagne
Orange zest
Preparation:
Measure bitters and syrup into coupe, stir and top with cremant. Fold orange zest and place on rim of glass for garnish.