I had first tried the Harissa spice this past spring at an event at the President's Choice test kitchen and I couldn't get my mind off it. Our family, yes even the kids, love spicy foods. Thank goodness. I discovered this delicious blend and waited anxiously for it to arrive at my local grocers. Seriously, I was bugging the store clerks for a few months since I had first tried it.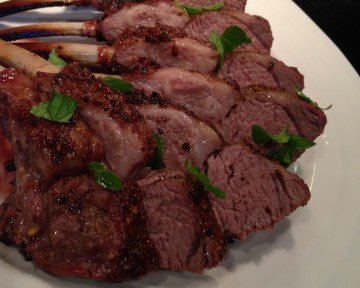 Harissa is a blend of spices that is commonly found in the Saharan regions of the world and is used as an all purpose condiment. It's as common as ketchup in North Africa. You can find it as a dry spice rub or a paste. There are different versions depending on what region you've tried it from. You could blend your own but the PC Black Label Harissa Spice is a beautiful blend influenced by Moroccan spices.
I had finally found my coveted jar of spices and hubby used it by mixing a tablespoon of the spice with olive oil, massaged it on a rack of lamb and marinated for an hour, and barbecued it for dinner one night. He was all proud and everything! It's that easy, really. No recipes needed.
The PC Black Label Harissa Spice Blend is made of crushed hot red chilies, cumin, ground caraway, coriander, garlic, sea salt and spearmint leaves. It's not an overpowering spice and it's great! If you can find it… get it!
The spice blend is also great as a marinade for beef or chicken. Toss the spice with root vegetables and olive oil before roasting.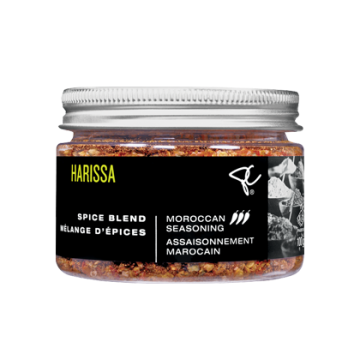 This post is not sponsored, nor was I compensated. All opinions expressed are my own. I'm a fan of the PC Black Label collection for the line's interesting offerings!