All thoughts may be turned towards the main event—the turkey—ahead of Thanksgiving this weekend. But some of us are already thinking about the myriad of possibilities that comes with the inevitable leftovers still hanging around after Monday.
Every year we tell ourselves we'll eat more and invite more guests. But somehow the food coma sets in and where the hell are our old maternity pants when we need them?
Fear not—there's plenty of life left in your turkey, and with just a little planning you can be having yummy dinner for days.
P.S some of these are so good you may just want to skip the roast segment altogether. No judgement here.
Turkey and Mashed Potatoes Casserole
Not only is this recipe convenient, delicious, and simple, you've probably already got all the ingredients needed currently crammed in your fridge. You can pop this Thanksgiving-themed shepherd's pie in the oven and give yourself a well-needed night off cooking.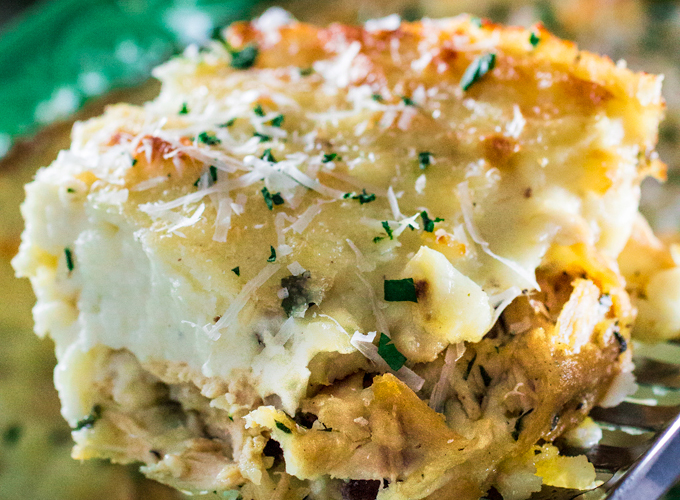 (Via Olivia's Cuisine)
Turkey Enchiladas
Shred up your leftover turkey, pop it in a tortilla, and sprinkle with cheese. Load up that dish and bake in the oven, et voila. Lunch for the week.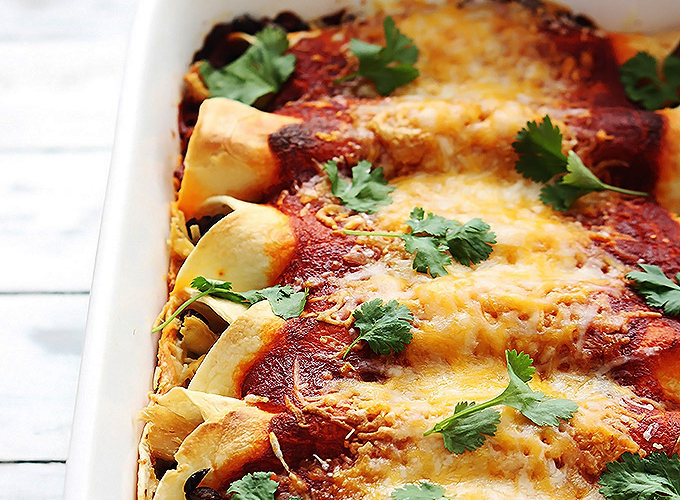 (Via Creme de la Crumb)
Turkey Chili
This one couldn't be simpler. Opt for turkey instead of the usual beef, stick all the ingredients in a crockpot, and return home to a delicious chili that the whole family will love.
(Via Simplyrecipes)
Turkey Thai Curry
This is a great way to eat turkey in a way that's truly different to its roasted counterpart (but no less delicious). If you don't feel like making from scratch after your epic meal on Monday, buy a premade curry paste and throw everything in a pan.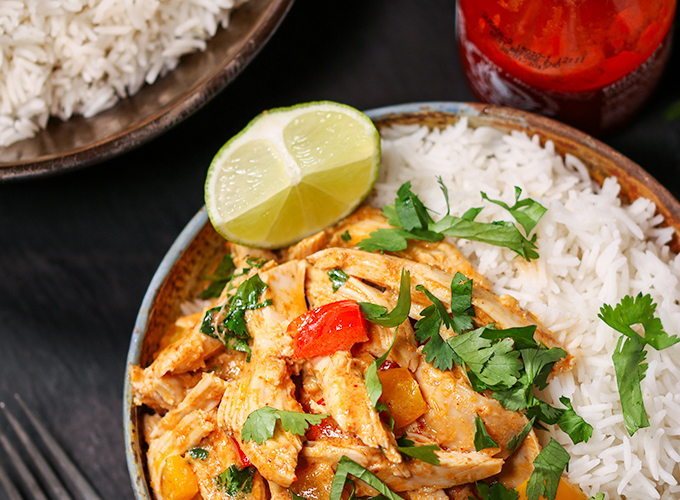 (Via Simply Stacie)
Leftover Turkey and Sweet Potato Frittata
Kill two birds with one delicious stone. Crack some eggs over your left over sweet potato and turkey and add some delicious gruyere (or switch out for a lower calorie cheese if you're having trouble getting in your pants).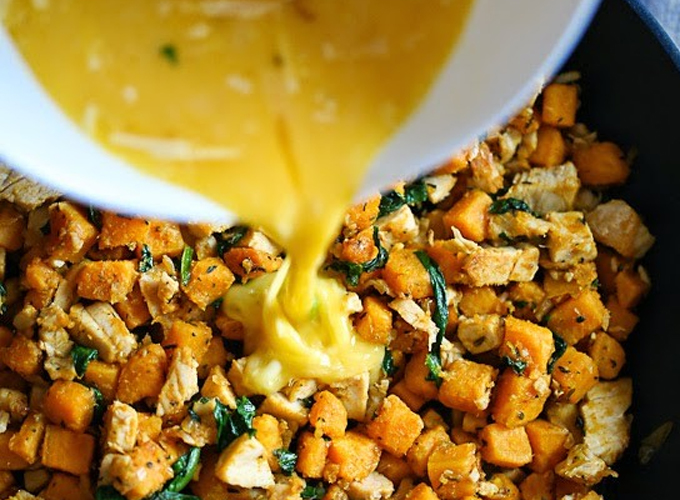 (Via Skinnytaste)