The holidays is a time when we get together with friends, neighbours, and loved ones, whether it's an afternoon drop-in social or a festive dinner party. But by now, you're probably sick of mulled wine and eggnog-ed out—and it's not even Christmas day! So, it's time to refine your cocktail game in time for the holiday break. We've found our five favourite recipes of the season!
Not drinking or want something the kids can sip on? All of these delicious winter cocktails taste super delicious minus the booze. So simply skip the alcohol and make a festive drink that the whole family can enjoy.
PROSECCO-BERRY PUNCH
A festive touch to add sparkle to your holiday gatherings.
1 1/2 parts Ruffino Prosecco
1 party Ruby Porto
1 part white tea
3/4 part lemon juice
1/2 part 100% cranberry juice
1/2 part simple syrup
Instructions:
Combine the ingredients except for the Ruffino Prosecco in a bowl. Stir and then add in the Prosecco. Lightly stir and garnish with lemon wheels and fresh cranberries.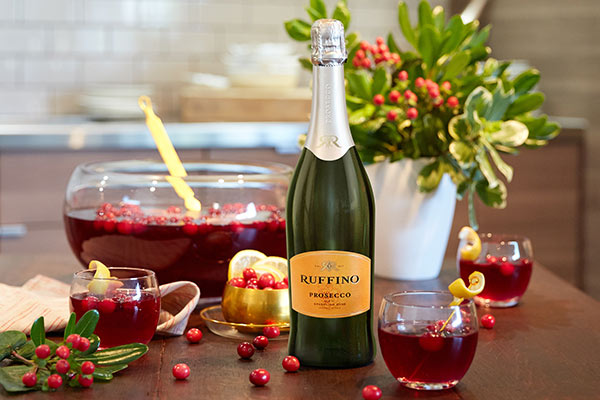 SPICED POM CIDER (for a crowd)
Still want something warm and cozy? Elevate your mulled wine to the next level.
32 fl oz. POM Wonderful 100% Pomegranate Juice
8 fl oz Water
4 Cinnamon Sticks (Broken in half)
6 Whole Cloves
1 Star Anise
6 Green Cardamom Pods
6 Juniper Berries
1-1/2 tsp. Vanilla Extract
Zest and juice from ½ an orange Apple Brandy Triple sec liqueur
Combine all the ingredients in a medium pot; bring to a low simmer over low heat. Keep the heat low and allow to simmer for an additional 45 minutes; then turn off heat. Allow mixture to steep for at least two hours off the heat. Strain and refrigerate. Serve hot or cold; garnish with an orange slice. Add 1 ounce Apple Brandy and ½ ounce Cointreau per serving.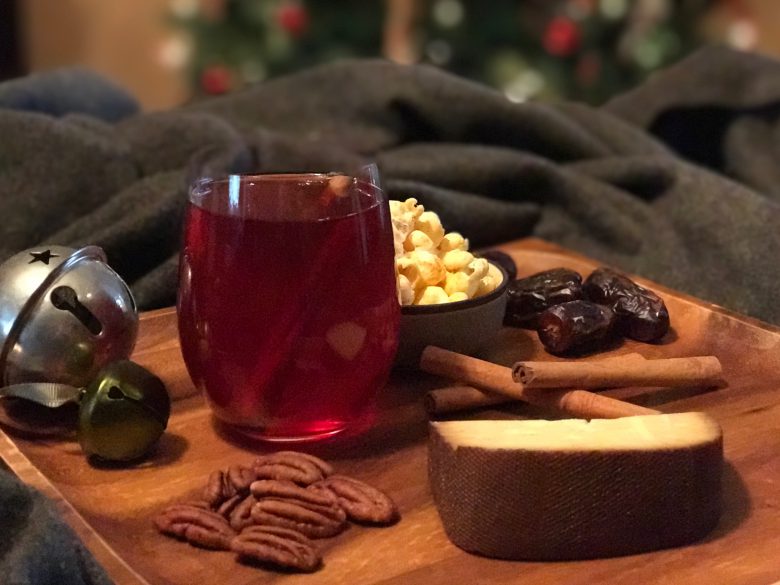 GINGERBREAD COMFORT (one serving)
Christmas in a glass! 
1 oz Khalua
1 oz Absolut Vanilla Vodka
2 oz chocolate milk
whip cream
 1 tsp of molasses
pinch of cinnamon
pinch of raw ginger
Shake the liquids over ice adding in your pinches of ginger and cinnamon to taste. Strain over ice into a glass. Top with whip cream and drizzle with molasses. FYI…we topped ours with a meringue as an alternative!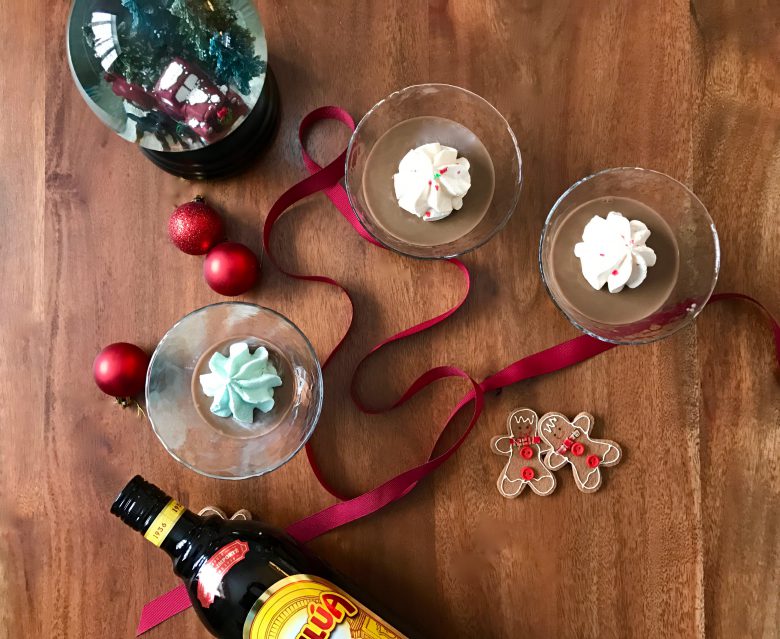 LILLET TARTE one serving
Perfect for fireworks displays and other outdoor events where you might need to warm up cold hands!
100 ml Lillet Blanc
100 ml apple juice
1 oz Malibu
1 oz lemon juice
1 red apple slice
1 cinnamon stick
Heat Lillet Blanc, apple juice, lemon juice and Malibu in a heat-resistant pot (do not boil). Serve in a heat-resistant cup and decorate it with cinnamon sticks and apple slices.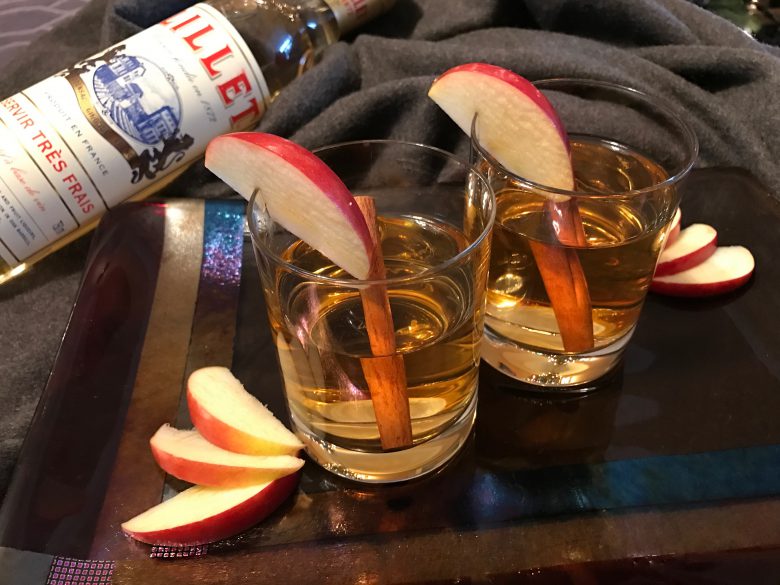 VIENNESE WALTZ WINTER WONDERLAND (one serving)
Need some extra caffeine to keep you up until midnight (and beyond) on NYE? 
1 capsule of either Nespresso limited edition Austrian Linzer Torte, Sachertorte or Appelstrudel.
4 tsp vanilla syrup (or to taste)
3/4 cup hot milk
Whipped Cream
Chocolate shavings
Instructions: using your milk frother (Aeroccino or steam nozzle) heat up milk. Add shot of espresso, vanilla syrup. Top with whipped cream and finish with chocolate shavings.