Written by Lauren Sena
Halloween is on its way and what better way to celebrate than with some tasty treats inspired by the haunted occasion? Classic literature and movies, creepy-crawly creatures and supernatural figures inspire these desserts without them being too scary too eat—we don't want to make the kids cry now, do we? These delightfully spooky sweets are great for serving at a costume party or sharing with your child's classmates, and will definitely make the thrilling holiday even more fun!
White Chocolate Mummy Truffles
These mummy-inspired treats from OMG Chocolate Desserts are almost too cute to eat. Cola-flavoured chocolate truffles are dipped in white chocolate to make them totally irresistible. All you need is some cookie crumbs, white and dark chocolate, some cola and butter and you are on your way to making these adorable and delicious truffles.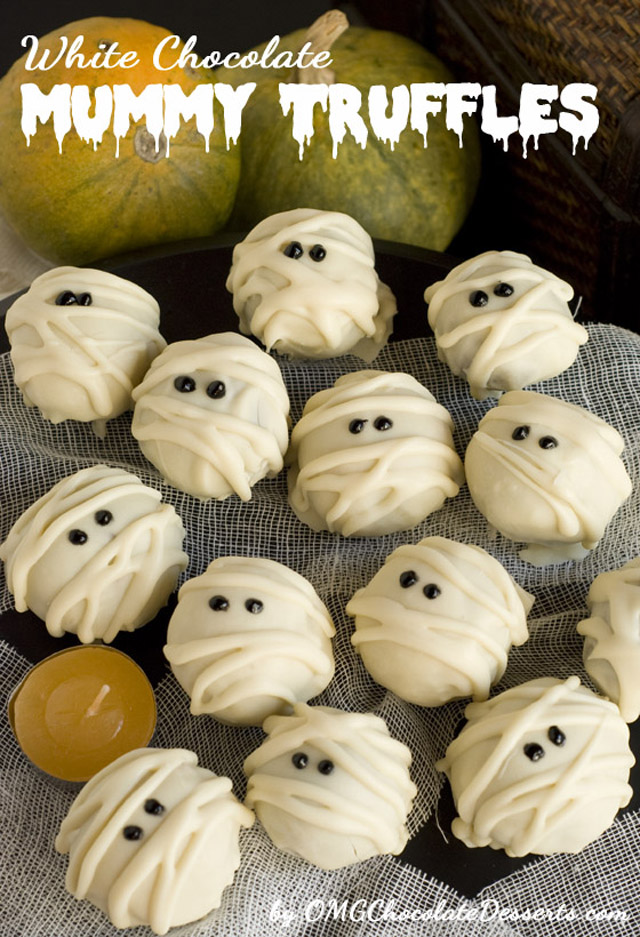 Googly Eye Donut Monsters
These donuts are an easy-peasy way to bring a little scary to your dessert game. This recipe from Your Homebased Mom is super fun, with their gooey green chocolate topping and numerous edible eyes staring up at you. You can use store bought donuts and a few different icing colours to create your kids favourite coloured monsters.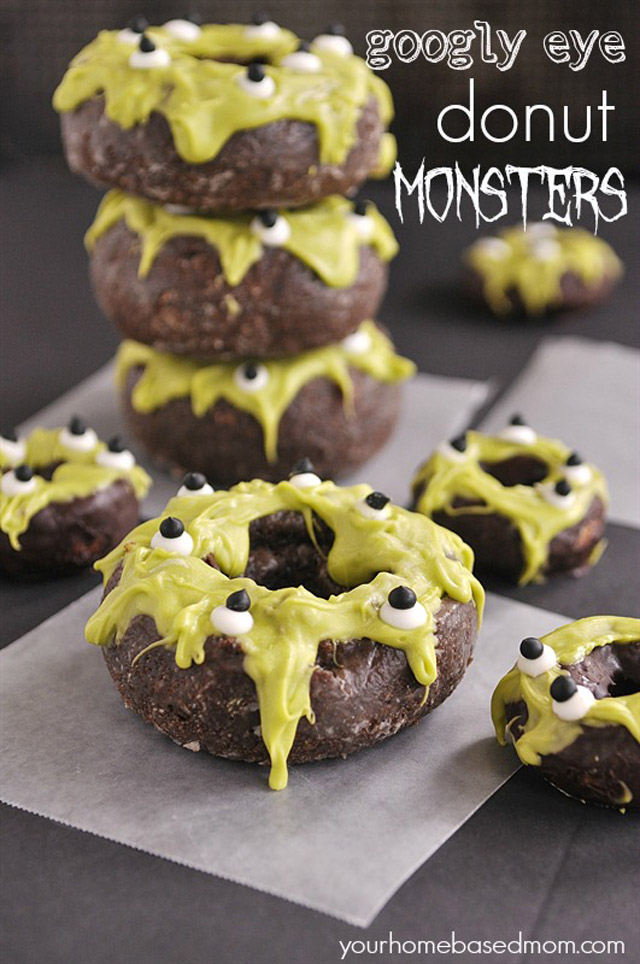 Graveyard Pudding Cups
These spooky cups from Six Sisters' Stuff use pudding, crushed cookies and other confections to create mini graveyard scenes. Let your kids get involved by letting them each decorate their own spooky cup with mini pumpkin candies, gummy spiders or candy rocks.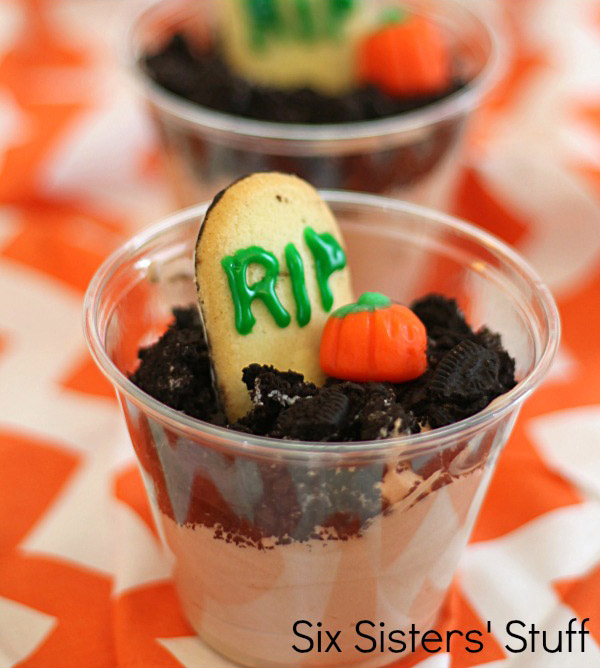 Boo-nana Yogurt Pops
Here's a festive treat that's healthy, too! These little ghosts from Edesia's Notebook are simply bananas dipped in yogurt, with two chocolate chips for eyes.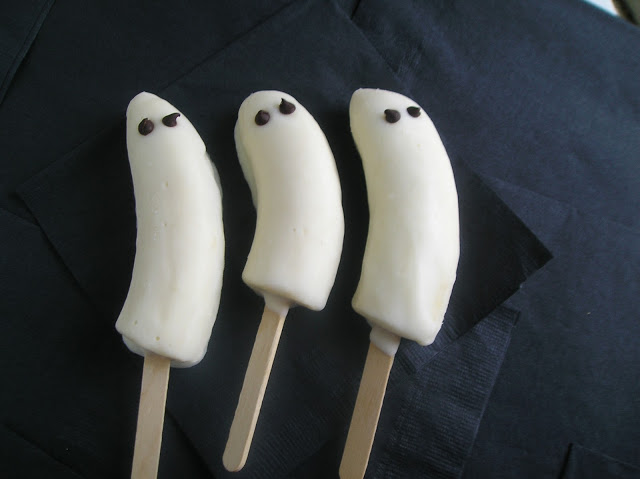 Spooky Worm and Spider Nests
These spider egg and worm-pervaded mounds of Jell-O from A Spicy Perspective will have kids scrunching their faces in disgust until they take a bite. Don't forget the plastic spiders for that extra level of gross-out factor.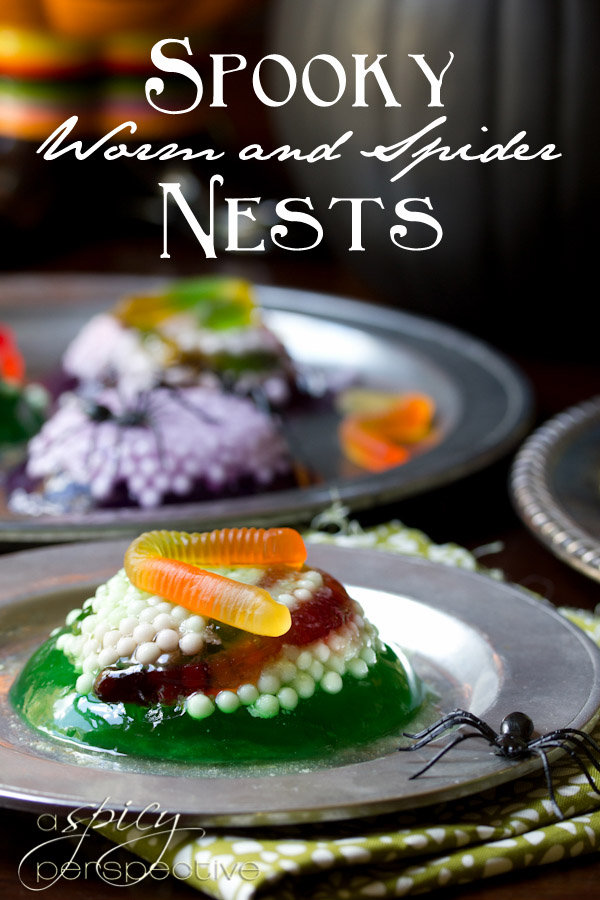 Spider Infested Chocolate Chip Cookies
Arachnophobics rejoice! You won't want to stay away from these spider-infested cookies by Hungry Happenings. The chocolate crawlers are an easy addition to any cookie recipe (or if you are really time sensitive, store-bought cookies) and are sure to have party guests stopping dead in their tracks at a first glance.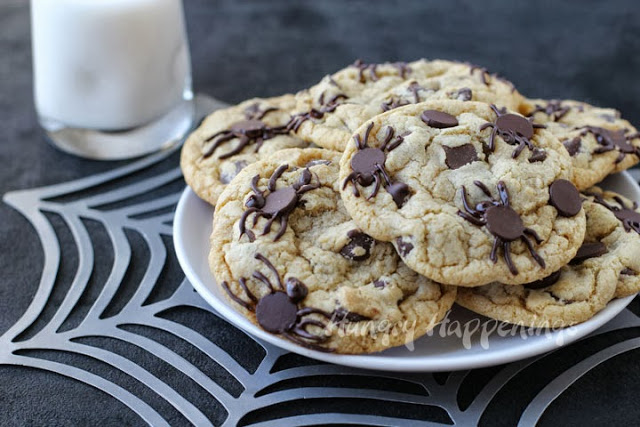 Frankenstein Brown Rice Krispie Treats
These monster heads from Fork and Beans are dairy-free, gluten-free and nut-free but still full of fun. They're the perfect choice for kids with food sensitivities or a festive classroom party. PLay around with your monsters and use different colour food colouring to make the face!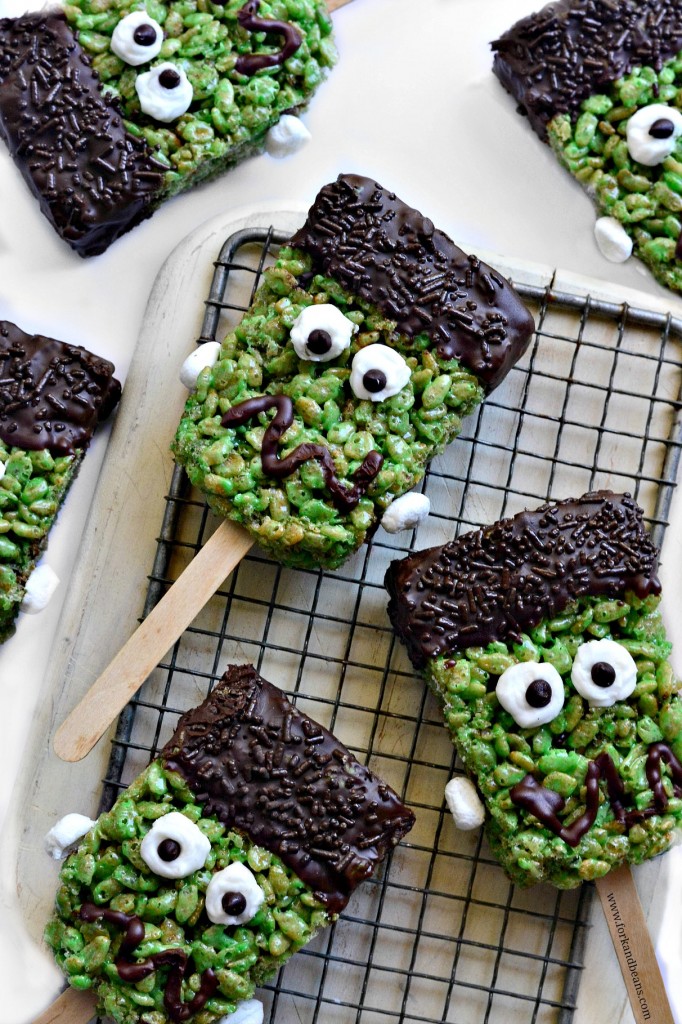 Nutella Banana Mummy Rolls
I know I already mentioned a mummy-inspired treat, but I couldn't resist including these sweet little rolls from Our Best Bites. The delectable combination of banana and hazelnut spread is rolled up and baked in crescent dough and finished off with some candy eyes.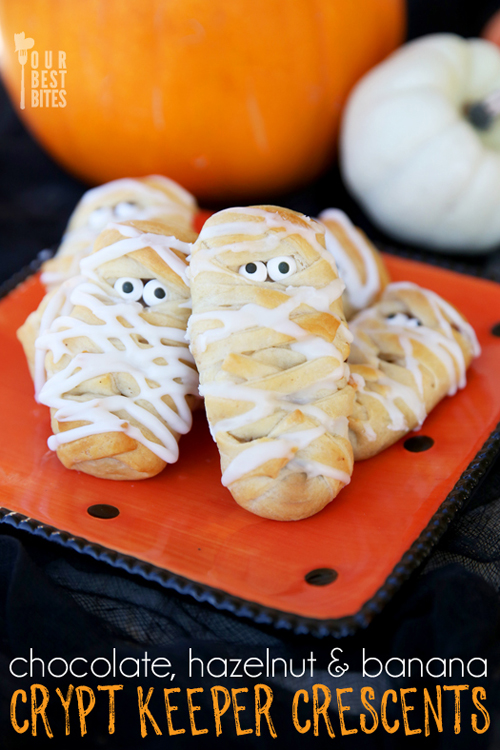 Halloween Gingerbread Men
Our favourite holiday cookie has gotten a spooky makeover by Crumbs and Corkscrews, and it isn't just for Christmas any more. The cookie has been appropriately renamed as the Gingerdead Man (ha!).  You can use a skeleton stamp or else free-hand ice the skeleton onto the cookies.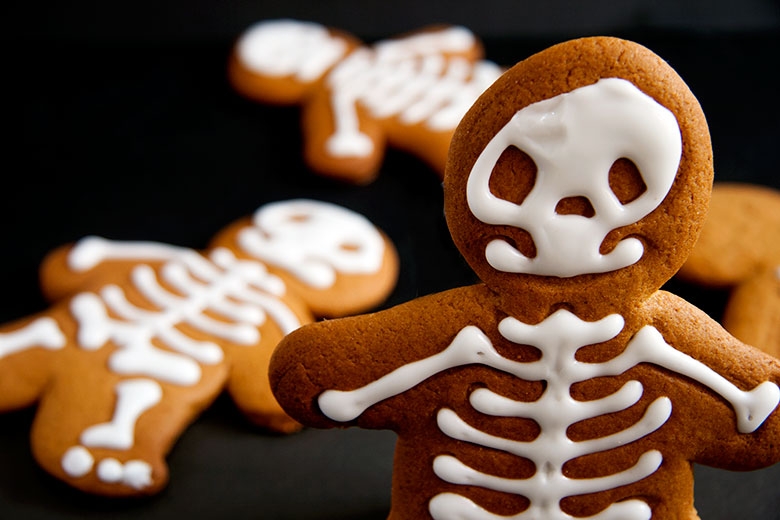 Witch Cupcakes
These whimsical creations from Your Homebased Mom are silly and sweet at the same time. Black cupcake liners (or cute patterned Halloween ones) and a bit of green food colour can transform your normal cupcake recipe. The flailing witch legs are simply little boot cut outs glued to straws—an easy DIY that everyone will adore.