We've made our list of who we want to give to during the holiday season and since cookbooks are always a welcomed gift, we've been swotting up. The most recent releases have us all drooling and wanting to get into the kitchen more than ever before. Here's our list of 10 cookbooks that have hit the bookshelves in the past few months that we went bananas over. Hey, Santa…take these as firm hints!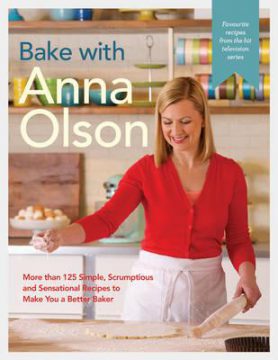 Bake with Anna Olson: We love her show on the Food Network and this newest cookbook features more than 125 recipes from her show. Great for all levels of bakers.
Appetites: A Cookbook by Anthony Bourdain: Everyone's favourite "bad boy" chef, food, and travel television journalist has published Appetites, which gives us the best of his years in the kitchen and on the road. Recipes include his personal favourites from his own kitchen as well as from his travels.
Food 52 A New Way To Dinner by Amanda Hesser, Merrill Stubbs: We admire how the authors can create homemade meals but don't actually cook every night. They share strategies, plans, and recipes to create dishes that are flexible enough to take you through a week. Stuck on how to make lunch exciting? They've got a few hints that have re-awakened our taste buds!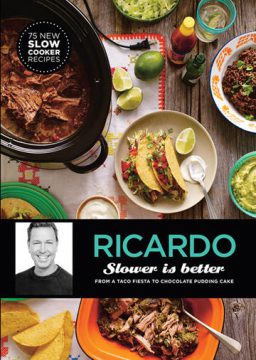 Slower is Better; from a Taco Fiesta to Chocolate Pudding Cakes by Ricardo Larrivee: We love our slow cookers and celebrated chef Ricardo offers incredibly delicious new recipes great for busy weeknights and for weekend entertaining. The new book includes yummy Butter Chicken as well as French Classics.
Super Foods Family Classics by Jamie Oliver: We can't help but get excited each time this celebrity chef introduces a new cookbook! With families in mind, we take a look at how to expand favourites and make mealtime more exciting. Plus, he's added some useful tips including cooking with kids and fussy eaters. He's all about getting us to eat more of the good stuff.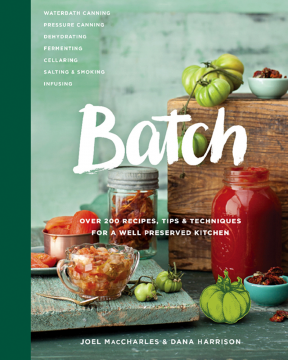 Batch: Over 200 Recipes, Tips and Techniques for a Well Preserved Kitchen by Joel MacCharles and Dana Harrison: If canning, jarring, preserving is of interest, then this is the "bible" for everything you need to know about the fundamentals. The cookbook includes delicious recipes with fruits and vegetables to get the most out of the ingredients.
Oh She Glows Every Day: Quick and Simply Satisfying Plant-based Recipes by Angela Liddon: Her first cookbook was a serious hit among our friends and we agree it is quite delicious! Her latest book is already a skyrocketing bestseller by the food blogger. In this latest cookbook, Liddon features over 100 recipes that everyone in your family will love (yes, even the kids!) and can be made quickly on busy weeknights. We adore the Fusilli Lentil-Mushroom Bolognese.
Bobbette & Belle Classic Recipes From The Celebrated Pastry Shop by Alyson Bobbitt, Sarah Bell: Within walking distance from us is a quaint bakery that melts our hearts at the thought of their Sticky Toffee Pudding. Their shop first opened in 2010 in Toronto and now they share their most popular recipes from Caramelized Almond Torte to Dark Chocolate Brownie Fudge Cake. You'll find mouthwatering bars, cupcakes, cakes, pies and more.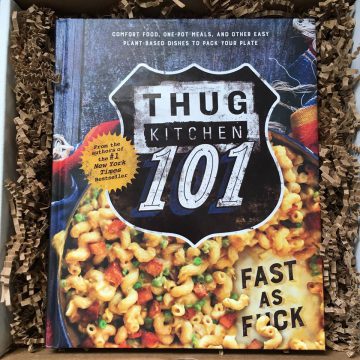 Thug Kitchen 101: Fast as F*ck: More than 100 easy recipes that give you a kick in the ass towards healthier eating by busting the myth that that plant-based meals can't be filling, rewarding or quick. Not preachy but effing hilarious.
Cooking for Jeffrey: A Barefoot Contessa Cookbook by Ina Garten: Who is Jeffrey and why should be we cooking for him? Well, he's actually the husband of the much-respected chef, Ina Garten, and it's not really about us cooking for him. It's more a reference for cooking for those we love in our own lives. We adore Ina's cookbooks for her no-fail recipes that are exceptionally well received by friends and family alike. We haven't met a recipe of hers that hasn't resulted in rave reviews and this latest one is filled with many keepers. FYI this book also has a whole dedicated chapter to bread and cheese. Yum!