Written, created and photographed by Kait Fowlie
Set aside an afternoon to make this pretty fall centerpiece that'll add some natural charm to your Thanksgiving table. A hollowed-out pumpkin carved to look like a basket leaves much room for creativity, resourcefulness, and opportunity to get outside and play!
Head out to the park or take to your backyard with your kid and gather up some fall foliage. Think: cedar boughs, wild grasses, wildflowers, colourful leaves, – anything that strikes your fancy. Carve a pumpkin according to the directions below and begin to arrange your assortment inside. The result is a Jack-O-Lantern that doesn't glow with candlelight, but brims with a homemade bouquet.
Items needed for the Flower Basket Jack-O-Lantern:
– Pumpkin (the smaller the pumpkin, the quicker the centerpiece)
– Masking tape or wax pencil
– Assortment of twigs and wildflowers
– Paring knife & steel spoon
1. Start by cleaning dirt and dust off your pumpkin with a wet cloth. Dry completely with a tea towel, then begin taping off two windows to carve out on either side of the pumpkin. Place small pieces of tape to form a line of triangles halfway up the pumpkin, just like you're about to carve a spiky jack-o-lantern smile.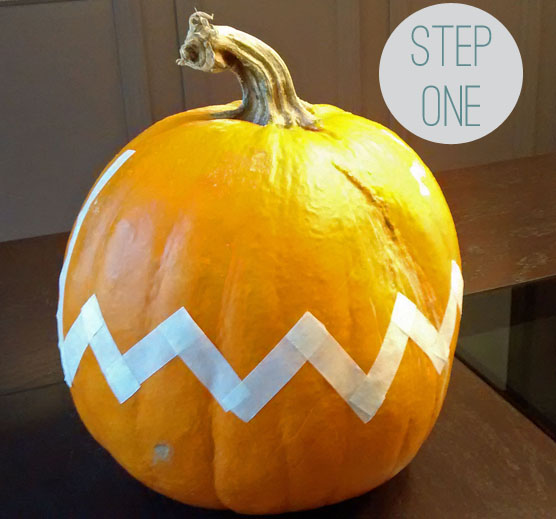 2. Place two vertical pieces of tape, 2 – 3 inches apart, leading up the sides. These will be the "handles" of the basket. Form another line of tape triangles along the crown of the pumpkin, connecting the two long strips on either side. it should be about 2 inches down from the stem.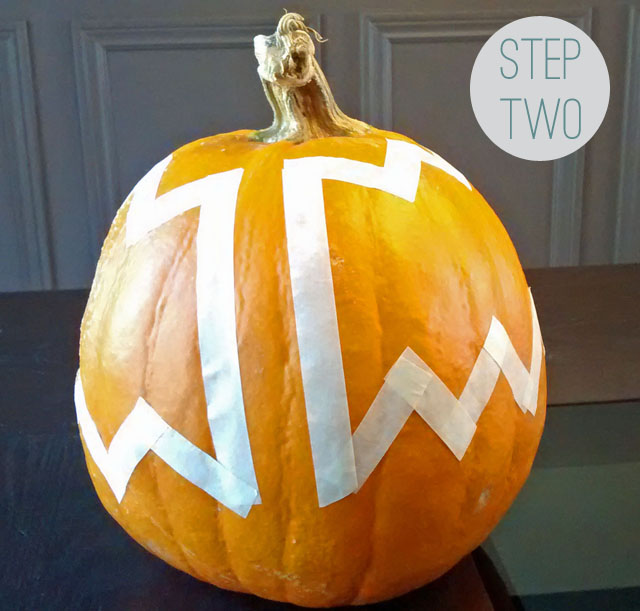 3. Begin carving out the taped-off windows. Cut out small chunks at a time, pushing in with your fingers to release.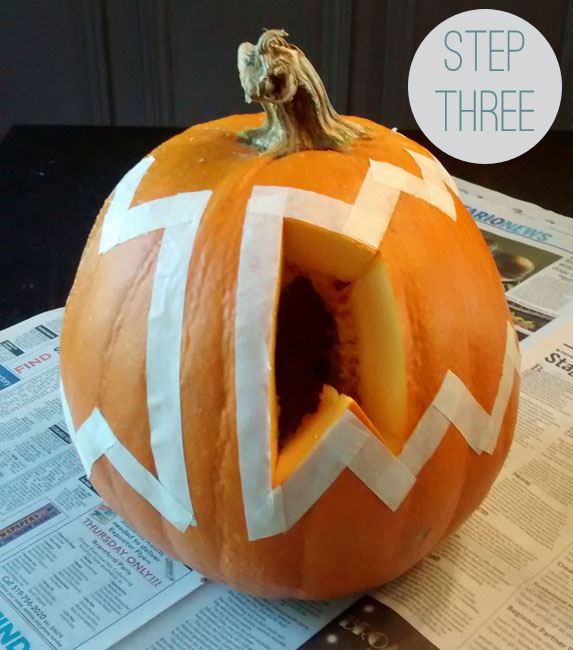 4. When you've cut out the two windows in each side completely, hollow out the pumpkin with a strong spoon. Scrape the inside to get rid of any hanging pulp. Separate the meat from the seeds, toss the meat, keep the seeds and set aside.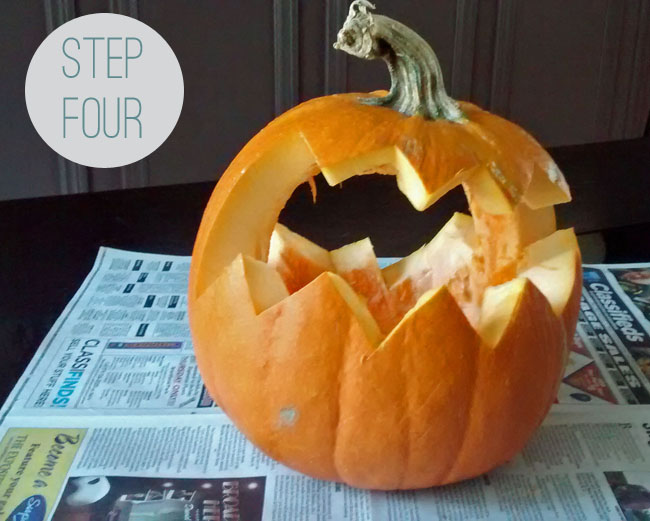 5. Gather your wildflower assortment and begin arranging inside the pumpkin. For more stability, place a foam floral block inside to stick strong stems into. Play artiste with your arrangement! Check out Pinterest for some inspirational floral arrangements.
(Hint: if you include aromatic herbs like rosemary and basil sprigs in your assortment, your centerpiece will smell as good as it looks.)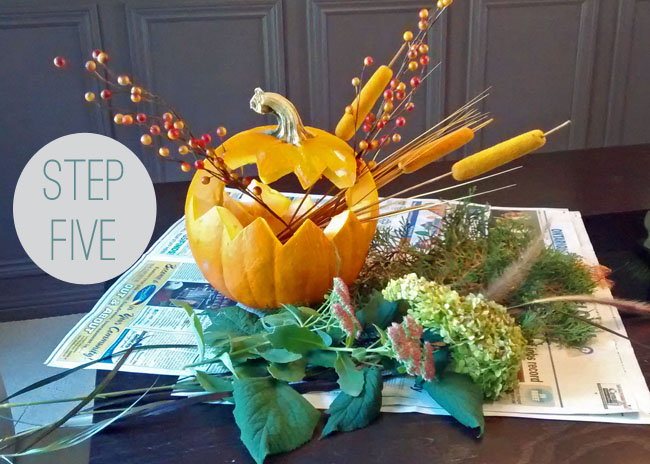 The beauty of this centerpiece is that it doesn't need to look perfect. The more rustic, the better! Your Flower Basket Jack-O-Lantern will last up to a week on your table. If you make it 2 – 3 days before, it will look fresh for Thanksgiving.
The bonus part of this craft? Roasting the seeds! Toss with some salt and pepper or brown sugar and maple syrup, spread on a cookie sheet and bake until fragrant for a tasty pre-thanksgiving dinner snack.