By the end of our long Canadian winter, we're all tired of wearing the same dark, heavy coats and salt-stained boots. Needless to say, we are all looking forward to peeling of the layers and embracing everything light and breezy.
Spring temperatures are almost upon us, my friends!
But with the change of season, I often get caught off guard with what to wear. Truthfully, I'm tired my ho-hum sweater closet—I'm ready for some splashes of colour. While I don't want to completely overhaul my wardrobe, there are definitely some easy ways to transition into spring.
I recently went to check out my local Sears Canada to check out some of the latest trends and I must say I am super excited for spring. But how do you not get overwhelmed?
My first and foremost advice to everyone, and to myself, is to know what works for your body. Find silhouettes that work for your body—don't want to emphasis your hips? Opt for wide legged jeans instead of skinnies. Find ways to work with the trends that work for you—you'll be surprised how many compliments you will get just for being a little bolder.
Playing with patterns is a great way to give illusions to any body shape and continues to be a strong trend for this spring. I've recently started exploring ways to play around with florals and other patterns. Lynn Spence, leading style expert, has recently partnered with Sears Canada to bring Canadians her advice what's trending. She says we should first look at colours that complement each other and suggests pairing bigger prints with smaller prints, rather than small print on small print. You can also work in patterns by pairing florals and stripes.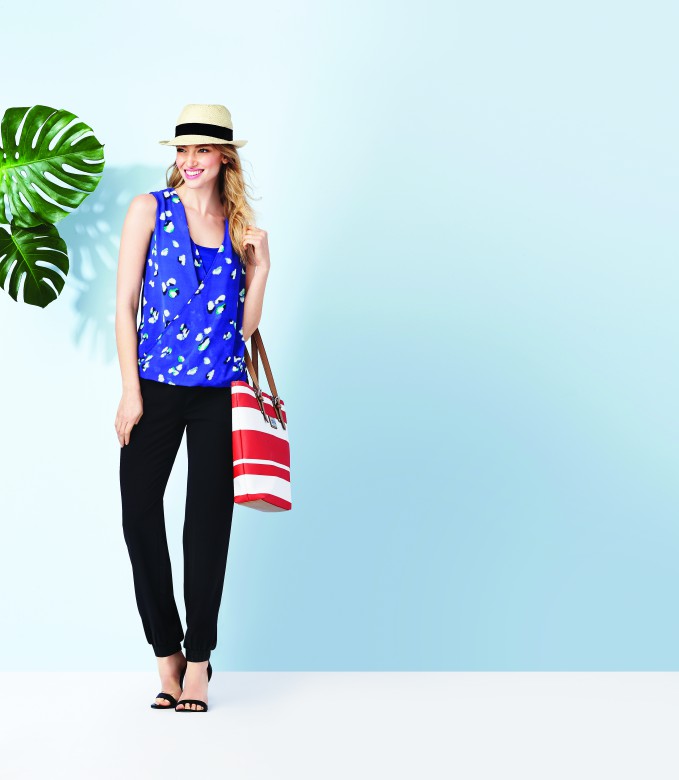 Blush is the new neutral! For years I've been wearing neutrals—sometimes head to toe. But what I love about neutrals is the adaptability and flexibility of being solid foundation colour. This season, add a very soft pink piece to change things up. An easy way to add in a new blush coloured top, jacket or even a scarf. It already goes with many pieces already in my existing wardrobe—also flattering with jeans for a crisp casual look. And after seeing the runway shows this spring in Toronto, the colour continues straight into fall and winter next year.
Don't be afraid to show a little skin. Just a hint! A peek-a-boo shoulder cut or a drop shoulder is a look I love for coffee dates or a night out on the town. Spence also recommends showing a little ankle: "Look for a pant that leaves room between the hem and the top of the foot… it will make you appear taller and gives a great polished look." But be wary of different cuts in pants. Look for thin cut pants or jeans for a more flattering look. Again, understand what works with your body shape. I love the Together Stretch Pant from Sears Canada because it flatters my shorter legs. Pair it with a pair of heels and that's where I get the illusion of being taller.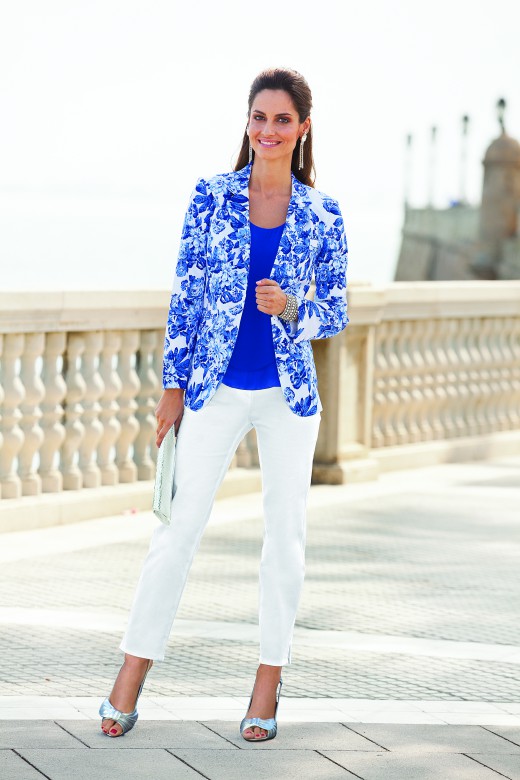 Finishing touches help complete looks and are often the easiest and fasted way to update a wardrobe without over thinking. I've found accessories are less of a commitment. There are many options in accessories from scarves and fun jewelry pieces to shoes and fringe purses. If you love the bold looks that are being shown in the fashion magazines, try working in new floral bag or shoes for spring and make them your statement pieces. I am swooning over these floral Kenneth Cole pumps from Sears Canada—not too high and with just the right pop of pattern!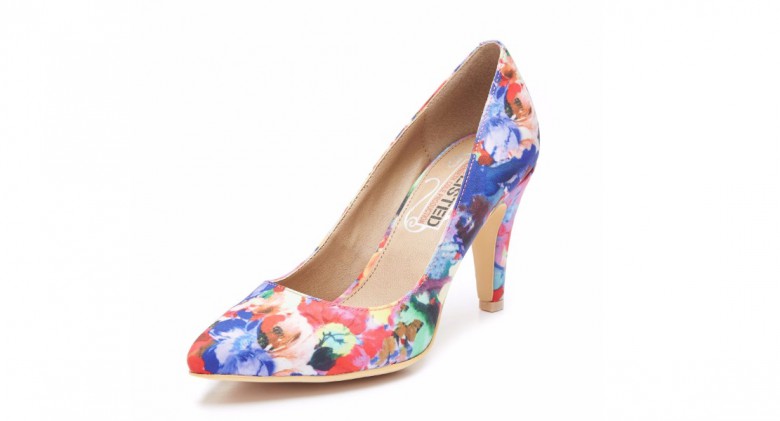 Finally, always go for good quality in your choices and be open for possibilities. Shopping for fashion can be daunting but take a peek online to get some ideas as well as how to pull looks together. Sears.ca allows you to select styles to help take out some of the guessing for both men and women. The spring collection is here to help the entire family get ready for the warmer weather
This post was sponsored by Sears Canada but the opinions are my own.