Spring is here and it always brings with it a sense of renewal. It's a time when we peel back a few layers of clothing and, for some of us, it's a time to adjust our beauty regime. Needless to say, there are forever new products that are more than willing to help us to achieve that ideal look of the season or lay claim to that fountain of youth. Here at UrbanMoms, we are always on the lookout for the new beauty products each and every month. We are constantly discussing our favourites as well as those who have lofty promises. Ultimately we want to know if they work and if they are worth it. Here are five products we've recently tried…
blinc Eyeliner Pencil & Mascara Amplified: The company carries a whole line of eye makeup that claims that it's all smudge proof, water proof, and life proof.
Verdict: I was drawn to this line and was curious. My eyes get watery very easily. I guess you can say they are sensitive. Last thing I want is to look like a raccoon. Usually after a long day my eyes get tired and dried out which automatically sends the tear ducts into overdrive. "I'm not crying" is my usual line by 9pm and I'm known for saying "I need to rub my eyes" for relief. Which ultimately has me smudging any eye make up that I may still have left on. I tried blinc's eyeliner pencil and the mascara from the line and they both lived up to the claim of staying regardless of my tired eye tears. Eyeliner pencil is straight forward to use and comes in a variety of shades. It stays on and requires eye make up remover to remove or a little more vigorous wiping after washing your face. The mascara is great. Because of my sensitive eyes I haven't had success with fake extensions and yes, there are other mascaras that I've loved but this one is waterproof and with easy instructions you can play around with just how long you'd like your lashes to appear. When you apply the mascara it wraps around each lash like a protective tube. You'll notice the little tubes when you remove with gentle pressure and I just used warm water
Suggested Retail Price: $23 CDN for eyeliner and $30 for Mascara Amplified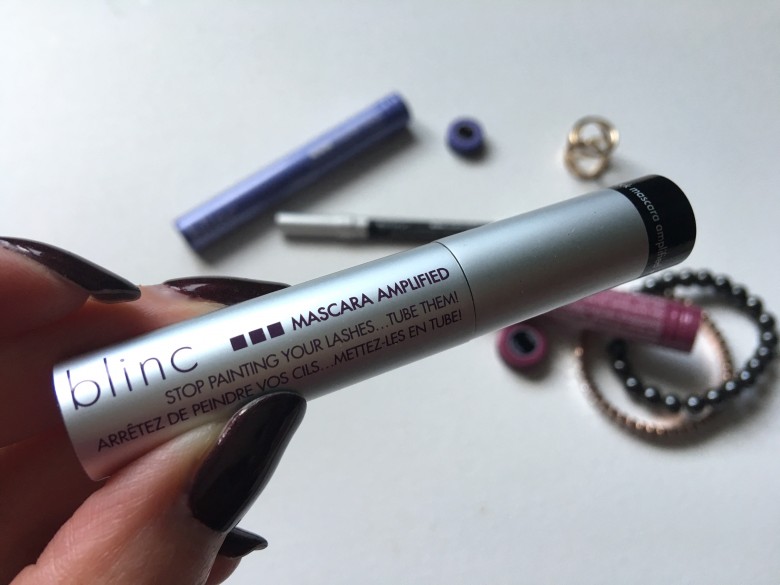 VICHY Liftactiv Serum 10 Supreme: New and improved best-selling anti-wrinkle and hydrating face serum features 10% Rhamnose, now with fragmented Hyaluronic Acid claims to visibly reduce fine lines and wrinkles including crow's feat, forehead wrinkles, wrinkles under eyes, and neck wrinkles. Feel tighter and visibly plumped skin in 10 days.
Verdict: So, those are some heavy promises and I'm one to always be skeptical. I haven't heard of Rhamnose before and found out it is a natural sugar that is clinically proven to help with skin rejuvenation. I'm a believer of using serums even starting as early as mid-twenties because what all those beauty experts tell you is true, you're skin changes like, overnight and all of the sudden those laugh lines appear and all sorts of strange things happen. Skin doesn't bounce back like it use to. So, the earlier you start taking care of your skin, the better it will serve you  long term.  But back to the claims. While I was pretty certain it wouldn't make my lines go away immediately (when did the appear anyway?) but it did, however, make the skin on my face feel smoother in texture and yes, a little tighter. For me, that happened faster than 10 days. And 10 is the magic number on this beauty serum as it targets that many aging signs as time goes on with daily use. I'm continuing the use of this product to see if them lines fade plus it's light and absorbs quickly.
Suggested Retail Price: $57.00 Cdn (available online at vichy.ca and drugstores starting March 23)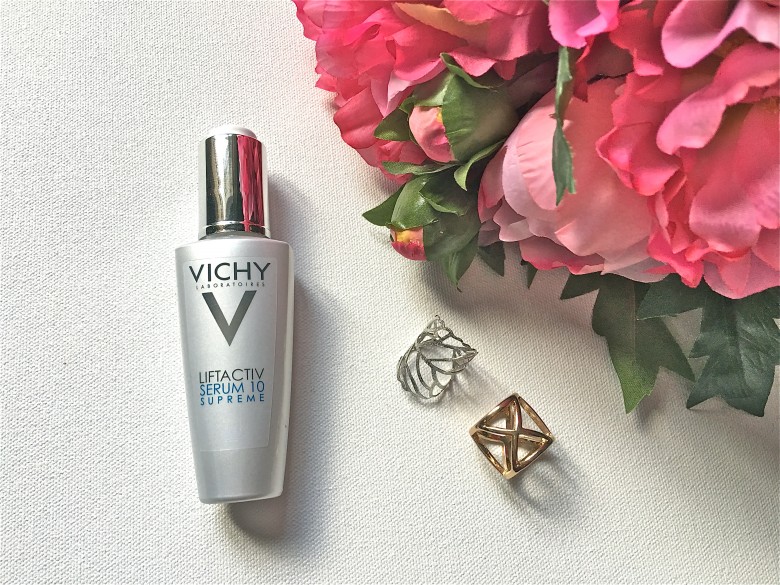 Aveda Color Conserve Hair Shampoo, Conditioner, Treatment and Daily Colour Protect: Gentle plant-infused collection for colour treated hair  with 100% organic aroma that resists fading and extends the vibrancy of colour. Protects hair from damaging effects of sun, water and environmental stresses.
Verdict: When I plunge into colouring my hair at the salon it costs me as much as three pairs of decent shoes at least, so protecting colour as long as I can is important to me. I've gone with normal over the counter drugstore brands of shampoo that have left my hair brassy in the past. I've also done the higher end shampoo products that take care of my hair but not one that also includes taking care of the colour. For three weeks now I've been testing this new line by Aveda and my colour continues to look healthy without any signs of fading. Maybe it's too soon? Hard to tell at this point as I had a full colour including highlights and low lights done to my full head of really long hair a month ago. The colour still looks rich. No denying that. But I'm actually impressed with the softness and shine of my hair these days. No dryness or itchiness to be found at all including on my scalp which is often my hell during the winter months.
Suggested Retail Price: All four products $115 Cdn (or individually 250 mL shampoo $29/200 mL conditioner $29)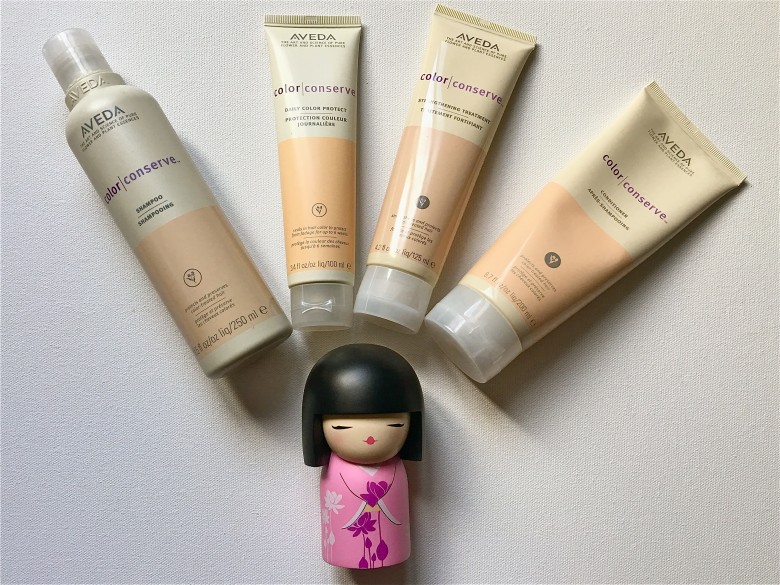 Color Wow Root Cover Up: camouflage grey roots instantly and evenly without peroxide. Made with a mineral powder with an oil-based, non-waxy formula that binds to hair so it stays in place. Once it adheres to hair, the water-resistant formula does not come out until you shampoo. Each shade includes pigments and reflective particles that blend with tones in your hair.
Verdict: I colour my hair and often I let time lag between colour appointments at the salon waiting till I'm desperate before I get in. Often that means I can't get into to see my busy guy when I want to. I've tried several root touch up options and this temporary one from Color Wow has really surprised me. I had picked it up at my local salon Calia Hair Design after owner and colour expert Peter Ciardulli introduced me to it when I was in a panic. This root cover up comes in a pressed compact with an applicator brush. It was easy to use and blended in nicely and made for an ideal quick fix. As a powder I was really relieved that it indeed live up to the claim of staying power. No residue found on pillows or clothing. One of the best quick root touch ups I've tried yet. Comes in seven shades and the product has one ten beauty awards internationally.
Suggested Retail Price: approximately $40 at select Canadian salons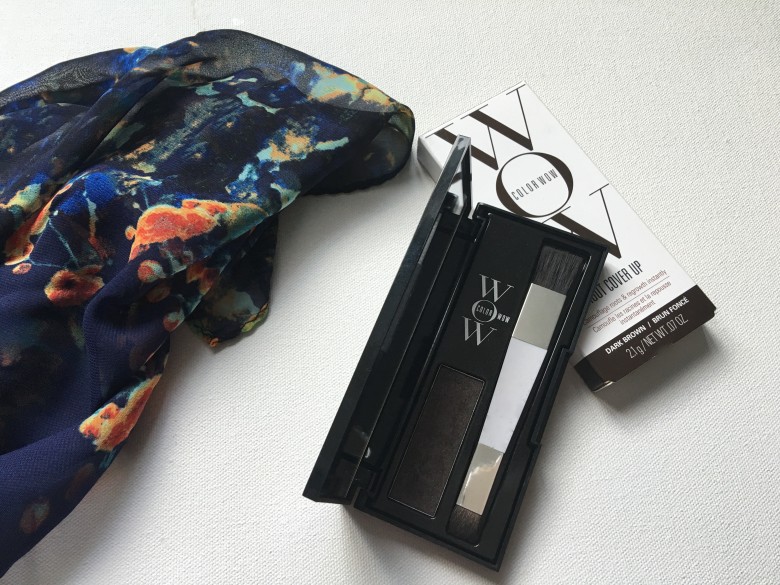 SKYN HYDRO COOL FIRMING EYE GELS: Cooling under-eye gel patches help firm, tone, and de-puff delicate under-eye skin within ten minutes. The patches infuses the eye area with highly potent actives and Icelandic glacial water to reduce the appearance of puffiness and wrinkles.
Verdict: The patches are easy to apply and definitely cool in temperature when you use them. Instructions tell you to leave them on for 10 minutes and then they peel off easily with no residue. Toronto Fashion Week had me out quite a few nights and hopping from one show to the next. Tack on a few events and the crazy weather and I was definitely looking tired each and every morning. One morning I decided to use these patches as the "bags" under my eyes were starting to show on the fourth day of runway shows. The patches did the trick and the skin under my eyes were not looking so stressed and tired any more. Good investment for those mornings that I need to look awake. Use once a week or when needed.
Suggested Retail Price: $30 for 8 pairs of eye gels (available online and at select stores including Murale)