I managed to keep it together until we got back to the car after dropping my eldest son off at the bus for his first time at sleep away camp.
After that I was one giant puddle.
Everything about sending Hudson off to camp was right.  He needs a little confidence and personal responsibility injection and this camp will provide him with this.  He needs to get away from the monotony of summer, where too much nickel candy and not enough bike rides seem to be the trap he falls into.  Camp will take care of that.  He needs to be away from needing to be cool, from sideways flat hats and longboard longing to a single paddle with his name carved in handle and the 30 litre stuff sack that will be bursting with memories upon his return.
And sadly, but rightly, he needs a break from the ups and downs of me.  Both the times I do everything for him and the times I can't do enough.  He needs to find the middle and I need to be there waiting for him.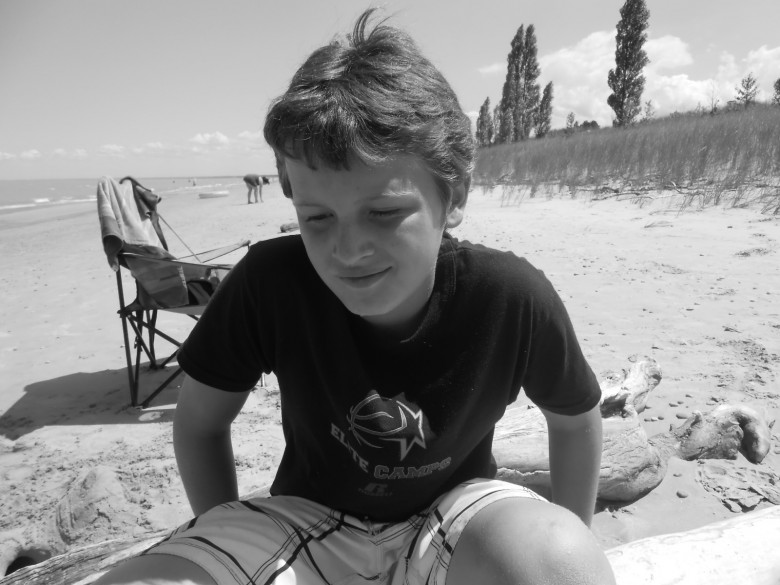 But when his lip started to tremble in that lot and he asked to be put on the bus to avoid any potential moist, brackish reluctance, I wanted to grab his hand and run like the wind, escaping from what I don't know, just to get him away from that debilitating feeling of discomfort and anxiety.  I wanted to hold him and tell him it was all ok and then head off to see a movie, because he is not just my first born son, he is one of my greatest friends and I already miss his quirked smile and soft eyes.
He is on that bus now, about 80km away from where I walked away from him.  Likely found one or two instant buddies.  Crutches at first, fast friends to follow.
I remain here.  Waiting to hear all about it.