Okay, we've got most of our dads covered for Father's Day gift ideas and this gift guide pretty much covers most of our dads. But we've left out one key demographic: the techie dad. They love their gadgets and we've been keeping an eye on the hottest tech gear of the season. Here's our list of coolest tech gear for dad fo this Father's Day.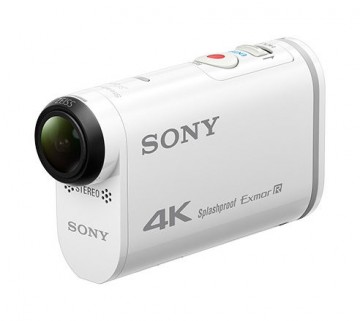 Sony 4K ActionCam: I had a chance to see this incredible tiny video camera in real life recently and was blown away by the quality of the images. Dad can capture every moment on video (and then share it) thanks to the FDR-X1000V Action Cam's incredible 4K image quality. You can easily clip it onto a hat, belt or anywhere else. It's extremely compact and Sony's SteadyShot technology images are clear and smooth even with the most intense camera movements. Your vacations will never be the same. Great for everyday activities and yeah..sports or to "capture an image of  that one that got away." Dad will love becoming a real filmmaker now. Want some inspiration? Check out the NEVER BEFORE SEEN film series all shot by filmmakers, artist and influencers.
AppleWatch: Does Dad love his iPhone? Then he'll love staying connected with The AppleWatch.We're already seeing what it can do for us on a daily basis. He won't have to worry about missing any emails, calls or texts even if his phone is put away during meetings. Connected via Bluetooth, the AppleWatch will keep dad in touch anywhere within range of his iPhone. And it does much more with apps that include music, fitness and health, entertainment, restaurant reservations and others. You can also keep in touch with dad in a spontaneous way by sending him a tap, sketch or even a heartbeat! With the recent announcements of developers creating "native apps," the AppleWatch can only us forward with even more useful (and some fun) stuff. Not only is it a cool wearable tech but it also serves as a timepiece. Three collections available.
olloclip 4-in-1 Lens: The popular olloclip is a great photo accessory that easily clips onto your smart phone. The all new 4-in-1 Lens has been redesigned for the iPhone 6 and iPhone 6 Plus with 4 advanced-optic lenses to create the most awesome photos. Lens include fisheye, wide-angle, Macro 10X, Macro 15X. It works for both front and back facing cameras. If dad doesn't have an iPhone 6/6Plus, there are other versions of the olloclip also available for iPhone 5/5S, iPhone 4/4s, iPad, and Samsung Galaxy S.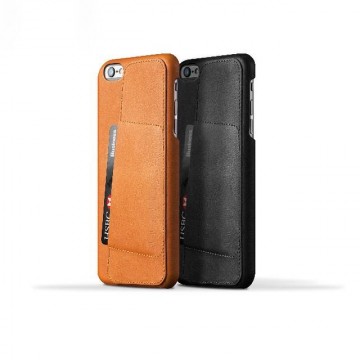 MUJJO Luxury Leather Cases: Like everyone in the world, I've personally dropped my phone several times and my cases have saved me. I've tried out several cases but this leather case not only looks great but it has a sleeve for dad to carry a few business cards or two essential credit cards. Since it's leather, it won't shatter and offers a softer protection for the phone. Available in tan or black for iPhone, iPad, and 13″ Macbook Air & Pro Retina. Yes, you can also still charge your device and use your headphones.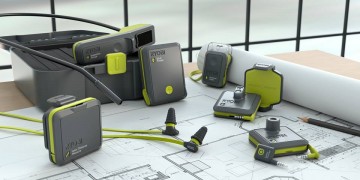 RYOBI Phone Works: Is dad a handy man too? This may be the smartest tool in his toolbox. The new RYOBI Phone Works Tools and Apps is the first of it's kind. It will turn dad's phone into a control panel for any of the PhoneWorks series tools including a stud detector, noise suppression headphone or a laser level. Simply purchase the relevant add-on tool and plug it into the smartphone's headphone jack. This will make those home projects a bit easier! Available at Home Depot.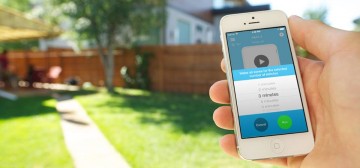 RACHIO IRRIGATION WIFI SYSTEM: Dad wants to have the greenest lawn on the street but summer vacation is just around the corner. Who's going to water the lawn? This Rachio Irrigation system is controlled via WiFi and can be activated anywhere with a smartphone or tablet. It's smart features can even help reduce water use by more than 20%. Available at Home Depot.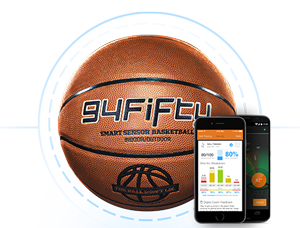 Sports loving dads may be interested in the 94Fifty Smart Sensor Basketball (available at SportChek). It's considered the only smart basketball out on the market that helps improve shooting and ball handling skills at any level. The app and ball helps measures accuracy and track makes and misses to help dad improve his game. 94Fifty was named as one of the "Top 25 Inventions of the Year" from Time Magazine.