Winters can be so tough on feet…all those months crammed into boots (not to mention ski boots or skates), with no thought of a pedicure… I shudder at the thought! So while we're all slowly (very slowly) working our way into Spring, give your feet some love and check out the Spring fashions from TOMS. TOMS is a fantastic company; for every pair of shoes we buy, they donate a pair to a child who needs shoes. Their "One for One" program means that when you buy a pair of TOMS shoes, you're also helping improve the health, welfare and education of a child. Myself? I'll be wearing these adorable Blue Iris Women's Jutti flats. They're comfortable, a beautiful bright cobalt blue, and have the hot pointed toe look of the season.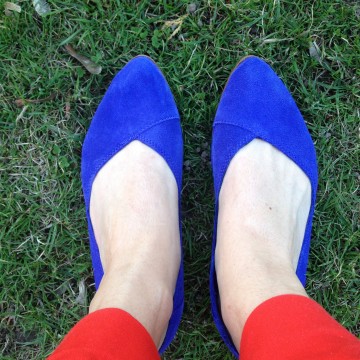 But why stop at one pair? There are more shoes to be worn and children to be helped. Check out these picks for Spring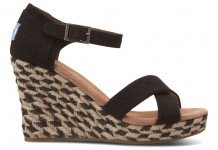 These Black Mixed Roped Womens' Strappy Wedges are just $80 and would update your wardrobe for day or night.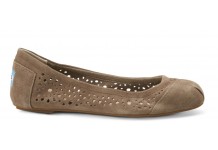 Taupe Moroccan Cutout Ballet Flats for $109 will see you through the entire season.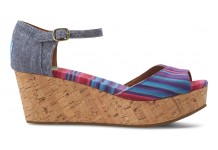 Multi Stripe Vegan Womens' Platform Sandals…only $79 for your favourite trendy vegan!
Choose a pair (or two) that fits your look, but put them aside on April 29. That's "One Day Without Shoes" when everyone takes off their shoes for one day to raise global awareness for children's health and education.
But quick, get your pedicure first!