Whether you're jaunting off to Muskoka or Montreal for the weekend you'll want to make sure you've got all the right necessities to enjoy a weekend getaway and the summer sun, soon! Here are our favourite picks perfect for your weekend escape!
While boxy luggage is great for long-haul getaways let's remember weekends are all about easing things up a bit. Less is more, so go light on the packing with the ease of a lightweight and stylish new bag from the TOMS collection. Not only will you be sporting a great bag, you'll also be doing something awesome. For every TOMS bag purchase, TOMS will help provide a safe birth for a mother and baby in need. This navy canvas tote is deceptively large and has enough space for your weekend getaway.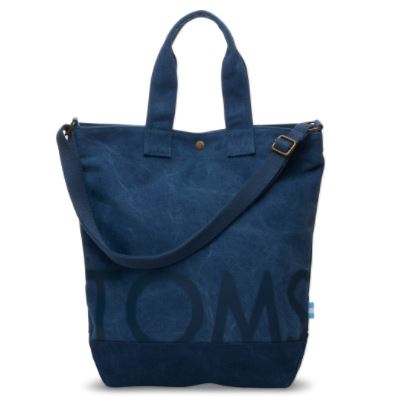 Prepping your skin with a good body scrub is ideal as we start shedding our layers. Also, when your skin is soft and smooth, it helps even out the distribution of sunscreen and lotions! I love Canadian company LOVEFRESH for their all-natural and luxurious products. The line of Sugar Scrubs is very popular for exfoliation that's gentle enough to use daily. Great to increase circulation and even helps to stimulate the lymphatic systems that move toxins out of the body. Gentle enough to use daily.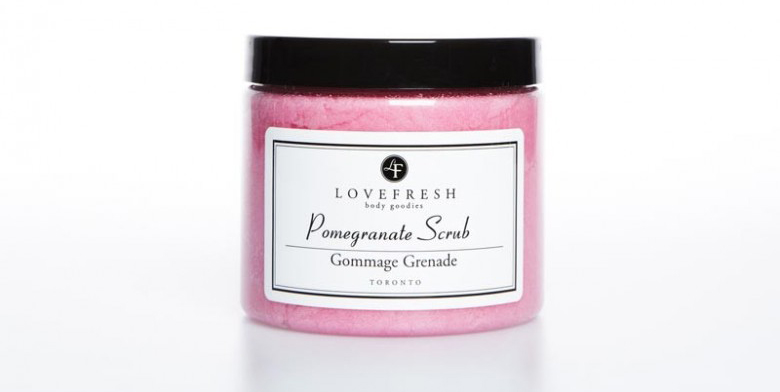 If you MUST bring a pair of heeled shoes, really one pair of decent "goes with everything" is all you need if you plan out your weekend well. My go-to heel is ROCKPORT's Total Motion Pointed Toe Pump. This 3-inch stiletto heel features ADIPRENE by Adidas Sport technology that helps provide shock absorbing heel cushioning and provides long lasting comfort, support, and stability.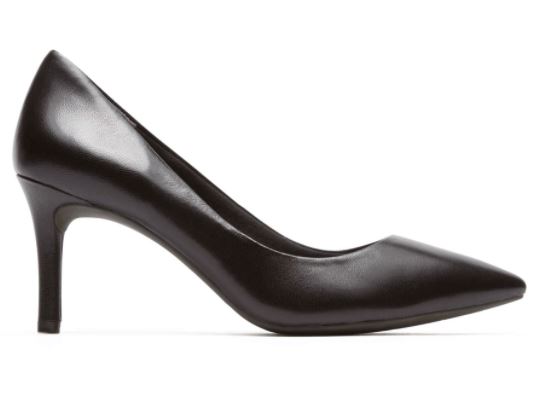 SkinCeuticals Physical Eye UV Defence SPF50 is designed for the delicate skin around your eyes and helps to unify skin tone around the eye area. So many times we use sunscreen but forget about the eyes. But the skin around your eyes is the first to show signs of premature aging as a result of overexposure to the sun. I've been using the SkinCeauticals Physical Fusion UV Defense SPF 50 on days I want a hint of colour tint to even out my skin tone. It's lightweight and has enough coverage to even out red spots and over all skin tone without the heavy feel of foundation. Full disclosure here, I've been exclusively using SkinCeuticals products for a month now on my face and not only have I noticed a difference in my skin others have too! Definitely worth checking out more about this line!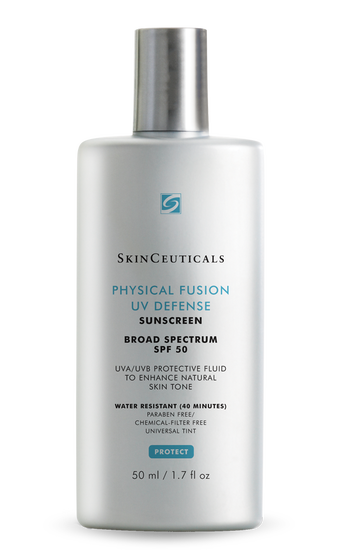 Still have sunscreen kicking around from last year? It's definitely time to toss those and pick up some new bottles. Ombrelle's new Ultra Light Advanced Weightless Body Lotion (SPF 50+) is a pleasant surprise as it applies super easy, absorbs quickly, is water resistant, and ultra-fluid. Gone are the days of thick lotions for decent skin protection! This one is a current favourite.
Your hair may need a quick brush, detangle or style after a day in the sun before heading over to the neighbour's cottage for late night cocktails so this handy  Tangle Teaser all the way from the U.K. won't take up much space in your duffle bag! It fits compact in your hand and makes a perfect little getaway essential. Lots of fab colours and prints too. Comes with its own cover. I love this! (available at Sephora)
Speaking of hair, if yours get all crazy in the humidity you'll be interested in checking out the latest innovation! JOICO Hair Shake is a new mist styler that boasts multiple benefits. It sprays a liquid-to-powder formula to add texture and volume but we are interested in the humidity-blocking technology. Suitable for any hair type and great for oil absorption and helps repair and protect.
We all know that keeping hydrated is extremely important. This individual size portable and reusable Brita Water Bottle is perfect to pack away for the weekend.  Just one Brita Bottle filter can replace up to 300 plastic water bottles. It's BPA free and dishwasher safe. Now you can have filtered water on the go!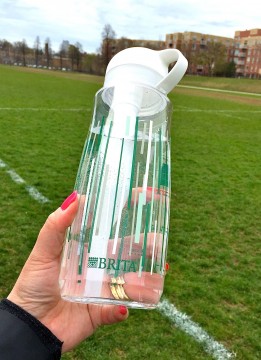 Thank goodness sneakers are very on trend right now. Whether you're making a quick trip to the country market or exploring the incredible artist studios in Charlevoix, toss on a pair of Skechers you're good to go in their hottest new styles for the summer. The line is famous for the ever so comfortable Gel Infused Memory Foam—so great that you won't want to take them off. Not into the whole "kicks" trend? We were pleasantly surprised to see the variety of styles.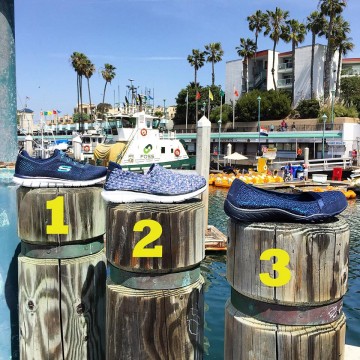 Dry Shampoo is my friend, especially on quick weekend jaunts. It keeps any natural oils under control and helps freshen up roots in between washes. Hey, I don't want to spend an hour washing, drying and styling my hair on a quick getaway. Garnier Fructis is light and just a touch of fresh scent without overpowering. I also love Kevin Murphy's Dry Cleaning Spray Shampooing (found in salons) that gives body and texture, removes orders, and oil. It's antioxidant rich and paraben free.
One good cardigan will take you everywhere! I love this new Pavia Cardigan by Lole Women that can be easily layered with tights, shorts, jeans and everything in between. It will get you to the Farmer's Market to the Art Gallery effortlessly. Crafted from silk, cotton, and cashmere.