This spring break, I'm trying to strike a balance between doing "stuff" and some quiet time for the kids. I need to factor in sometime to do some work while they are home.  Plus factor in some sick days (of course, timing is everything) and some chillaxing time is just what is needed. We are fans of Netflix, so my little one and I have come up with some ideas to make the most of what we all want to see and do…and that much needed downtime for mommy!
Day one and we've already experienced the "I'm bored..what can we do?"  WHAT??! I'm not one to plan out activities completely for them. I sort out something to do each day (a visit to the dentist counts as an outing)…but the rest of the time they need to find something to do. Budget is a factor as well. It's easy enough to spend a whack of money even if you're not going on a ski or surf trip, right? So, together we've come up with some ideas and maybe this will give you some options if you're stuck too? We've searched through some of my 9 year old's top picks and here's what we've come up with…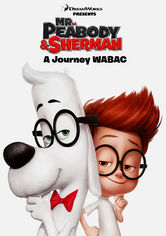 MOVIE: Mr. Peabody and Sherman is out in the theatres now and it's on our list of "must sees". We've noticed a quick behind-the-scenes episode on Netflix that we've already watched. It gives kids and parents background info on the characters, the celebrities who are the voices, and an overall appreciation of how this film  was made.
Activity: Where would you go if you had a time machine? The movie makes for a great starting point to create your own time machine out of stuff around the home or create art masterpieces and stories. What era would you want to visit? The imagination is a wonderful thing! There's also a trivia game app that is now available for free you can link to my review here: Mr. Peabody & Sherman App  
MOVIE: Blue Planet: Natural History of the Oceans explores the marine world, form the familiar to the unknown, revealing the ocean and its communities. Older kids enjoy this one. Younger kids may like the animated film, A Turtle's Tale: Sammy's Adventure about the life of a turtle that teaches younger kids (around ages 5-8) about sea life.
Activity: Visit your local zoo, aquarium with a better understanding and respect for the living creatures that are so intriguing. For an art activity at home, grab an empty shoe box and create your own underwater world art.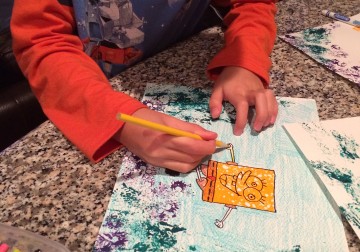 TV SHOW: SpongeBob Squarepants – we never get tired of a fun visit with Spongebob, Mr. Krabs and Patrick!  We can easily go through a marathon of episodes. Seriously.
Activity: Sponge art! Easy enough…hit the dollar store and get some sponges and some non-toxic paint for some fun Spongebob inspired artwork. This activity gave us a full afternoon of create fun.
Why not plan your own Family Film Fest? — Grab your popcorn and stay in your pjs for a cozy night in!
Here are some suggestions for little kids…
Turbo (Available March 12)
Princess Lillifee and the Little Unicorn
My Friend Bernard
Moonbeam Bear and His Friends
Happy Feet Two
The Voyages of Young Dr. Doolittle
Thomas & Friends: Creaky Cranky
Dora The Explorer: Star Catcher
For Bigger Kids:
Akeelah and the Bee
Gulliver's Travels
The Croods
Antz
Lemony Snicket's A Series of Unfortunate Events
Judy Moody and the Not Bummer Summer
Hugo
National Treasure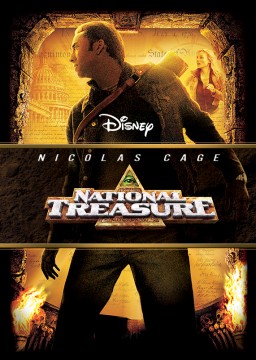 And you know, once the kids are in bed we are catching up on House of Cards. 
Got any favourite movies or shows? Any more recommendations on what to watch?  
This post is not sponsored, nor was I compensated. As always, opinions expressed are my own. Netflix Canada provided an additional list of viewing suggestions.