We're in the home stretch of summer vacation and we've got a few empty days to fill up still. We've exhausted the summer camp weeks and friends are away at cottages. So, what can we do? There are great areas in the city to explore for day trip that's accessible and fun for families with kids in tow. This post highlights what's worth checking out in the Yorkville area.
While shopping may be what you'd like to do, or at least window shop, it probably isn't a high priority for your kids! So, here are some fun things to check out together…
WHAT TO SEE NOW: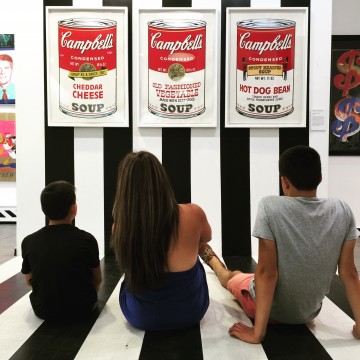 Warhol Revisited Pop Culture Exhibition: (Revolver Gallery, 77 Bloor St., West) This exhibition hosts over 120 original prints and paintings by Andy Warhol's most iconic pop art pieces including the $1M valued Dollar Sign. Kids will recognize some familiar faces and be sure to stop and take a closer look at the wall of Campbell's Soup Cans when you enter. Ask the exhibition staff about the artwork here to discover which pieces are made with crushed diamonds and find out more about how Warhol's mom played a major influence in his love for art. Open until December 31, 2015.
Toronto Reference Library: (789 Yonge St.) It's not often that we visit libraries anymore but when I had recently taken my 10 year old to this pillar of knowledge he was in awe. The largest library in the city still offers a nice break from the busy streets.
Climb the Boulder in Yorkville Parkette and enjoy live music: who can resist climbing the massive boulder here? Grab a refreshing icy treat from a local gelato shop and let the kids perch on top of the massive rock brought in from the Canadian Shield and watch all the fancy cars and cute doggies go by. Free outdoor music concerts also happen here during the summer Fridays 11:30 am to 2:30 pm and Saturdays and Statutory Holidays between 1:30 pm -4:30 pm (weather permitting).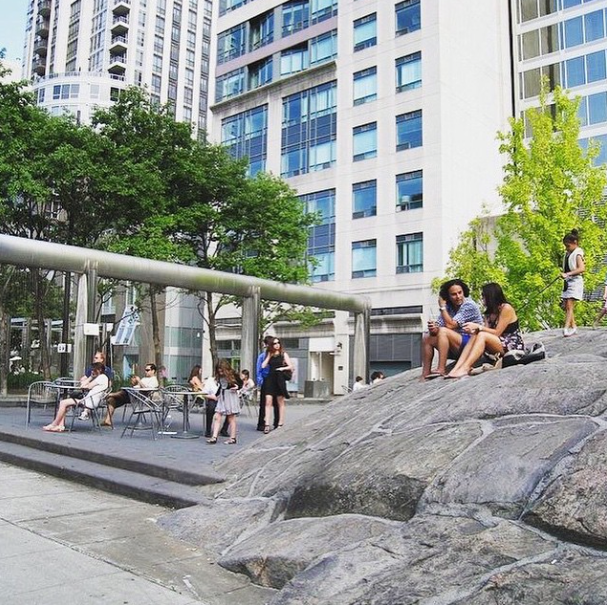 Royal Ontario Museum: (100 Queen's Park) The current Pompeii exhibition is not to be missed! Learn more about one of the world's most fascinating volcano eruptions in history. Artifacts and interactive activities enhances the experience (opened until January 3, 2016). If your kids love dinosaurs find out about the most recent discovery!  Summer Fridays (every Friday until September 25) there is discounted general admission for adults $10 after 4:30 pm. The Rotunda will also be transformed into a ROMpeii Piazza – an intimate cafe inspired by Pompeii where visitors can get a taste of Italy with espresso, biscotti, and snacks.
Picnic at Philosopher's Walk: the walkway is located on Bloor Street just west of the Royal Ontario Museum. It's a peaceful green area that is great for a little picnic. Pack your own or head over to Pusateri's or Whole Foods and pick up some prepared salads and sandwiches to bring with you.
WHERE TO EAT: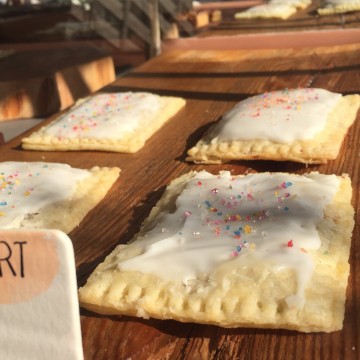 Club Monaco Outdoor Market: (157 Bloor St., West) The flagship clothing and lifestyle shop located at the corner of Bloor and Avenue Rd. has recently opened an outdoor market with quaint seating. Visit a few of Toronto's finest food purveyors for a perfect snack. Kids and adults will love the Bake Shoppe's artisan Pop Tarts as well as gourmet popsicles from Philips Ice Pops. Club Monaco Market is open during regular business hours of the store. Open until mid-Autumn.
Dynasty Chinese Cuisine: (69 Yorkville Ave.) If you haven't tried a traditional chinese dim sum this is a great place to start. Dishes are priced according to size but think tapas style. It's all small portions and meant to be shared. Factor in ordering 2 dishes per person as a guideline and add on if needed.
La Societe: (131 Bloor Street West) is great for your favourite regional dish (the frites are amazing) and maybe even practice a little french. Lunch time is a great time to visit as are weekends for brunch. Seating also available on the patio.
The Good Press: ( 87 Yorkville Ave.) Craving something healthy? Drop in for one of their many popular cold-pressed juices, smoothies and acai bowls. Great selection of juice and dairy-free milk for kids too! And if you're lucky enough, grab a popsicle before they sell out.
Toni Bulloni: (156 Cumberland St.) knows how to treat you like family! large portions and consistently great italian pastas and pizzas here to please everyone.
Yamato Japanese Cuisine: (24 Bellair St.)  fresh Japanese restaurant that includes a Tepanyaki room. Fun for families to watch their food cooked right in front of their eyes. Sushi bar at the front of the house offers a great selection.
South Street Burger: (102 Yorkville Ave.) A popular choice burger joint for families with it's casual and easy going seating right in the heart of Yorkville.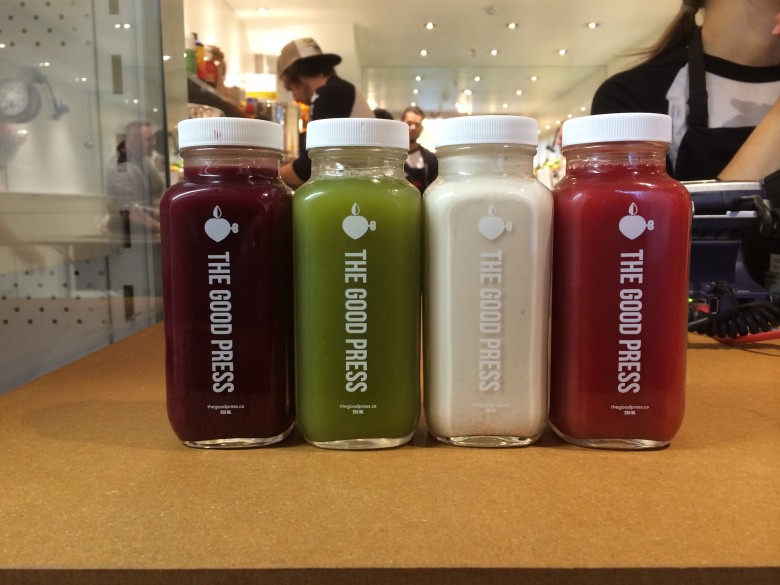 BACK TO SCHOOL SHOPPING in the area?
Over the Rainbow: for teens lots of denim choices and current fashion finds.
Roots: for iconic sweats and comfort clothes.
Gap Kids: you already know.
Pottery Barn Kids: fun backpacks, lunch bags and thermos' for little kids.
NorthFace: great for stronger and more durable backpacks and rugged outdoor wear ideal for teens.
Winners/Home Sense: great finds for teens and dorms too. Great for affordable brand named bedding, linens, and storage boxes.